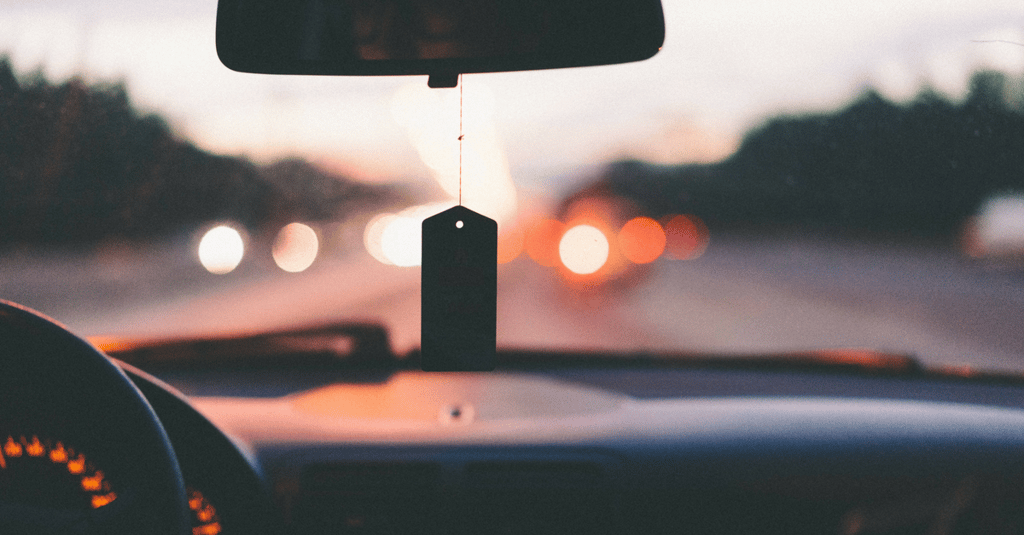 As noted by my colleague Nate, the modern car buying process is changing the world of automotive marketing. Gone are the days of dealership hopping, test driving multiple models, talking to salespeople, and hoping you leave with the best vehicle. Now, people walk on to the lot with an exact model in mind because they've spent an average of 14 hours researching online. If you want to sell more cars, you need to get with the times and meet your prospective car buyers where they are; online.
Why Digital?
Well, it's simple. During those 14 hours of research, the modern car buyer isn't reading newspapers or pulling over on the side of the highway to read a billboard. They're going to Google, looking up the features, specs, and value the model will provide them. In fact, 60% of people in the market for a new car start their research with a specific model in mind. They'll dive right in and discover whether or not it's right for them. If not, they'll find the next best option.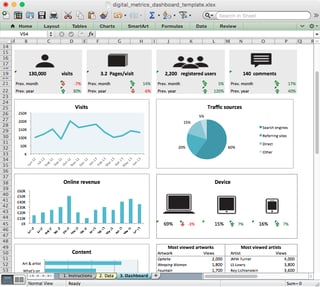 In the past, if this happened on the showroom floor, the car shopper might just leave the dealership and go across town to your competitor. This is still a possibility online, but you can track everything with digital and draw them back to a model that might better suit their needs.
Your main goal is to sell more cars, so why would you dump so much money into an un-trackable marketing budget? Automotive marketing efforts are known for spending massive amounts of money on marketing that doesn't produce measurable results. When you shift your focus to digital, you'll get an accurate ROI month over month to see what works and what you can improve.
An Educated Car Buyer is a Happy Car Buyer
The biggest thing that's changed for car sales is that the customer is increasingly educated about the product. However, this doesn't mean they know everything. Instead of rattling off the features they read about on your website, educate them about the relevant value your car will give them.
When you focus your automotive marketing on digital channels, you can deliver your promotions with context instead of blasting out a message to the masses. People have become inundated with generalized car ads that mean nothing to them, making it incredibly easy for them to ignore.
Higher Quality Leads
Let me introduce you to your most under-utilized salesperson: your website. On average, the modern car buyer uses 18 sources of information to decide on the right vehicle. Your website can be one of them, or it can be 7 of them. It all depends on the reach of your digital strategy.
Since everything is trackable with digital marketing, you can see exactly where car shoppers drop out of the funnel and leave your site. Wherever it is in the funnel, they failed to see the value and went somewhere else for it. Remarket to them with content in a different format. Even though you're still the source of information, it doesn't matter to the user. If they're engaged, they're engaged.
Using forms to "gate" the content will allow you to leverage the valuable information they need in return for an email address. This means, you can walk them through the funnel based on what they're engaging with.
For instance, if the user only looks at coupes, don't send them an ad for a pickup truck. This is exactly what traditional advertising does, and these messages get ignored.
Speed up the sales process
When you send your prospective customers relevant marketing information, you reinforce your brand as personable. Although most people don't want to deal with pushy salespeople on your showroom floor, they don't want a robotic dealership. People like to do business with people, so personalize the experience for your users.
Connect on social media. Send them personal emails. Suggest content they might find valuable that could make their decision easier. No one wants to feel like they don't know what to do, so empower your car shoppers to make the decision in your favor. Trust me, you'll stand apart from the other dealerships.
Automation is your friend
So you just set it up and just let it do its thing right? Well, not really. Think of it as working smarter instead of working harder. When you're pushing these mass messages in front of everyone in your contact database, getting the results you want could feel impossible.
If you get anything out of reading this blog make it this: stop pushing your message in front of everyone, and let the people who actually want it come to you. Start reacting to their behavior on your site instead of spending lumps of cash to get them there. If you have nothing of value to offer them, you're just telling people your dealership is the same as all the other ones. You're better than that.
Simplify the process
People often dread car shopping because they associate it with a lengthy research process, pushy salespeople, and post-purchase regret. Understand your target audience and know what will help them make their decision. If they're looking to finance, offer pre-approval so they don't have to spend all day in the dealership. Surprise them with an easy car buying process and they'll love you.
It doesn't stop once they buy
They just dropped thousands of dollars on a big life purchase. Send them a thank you email. Send them an email a week or two later asking them how they like it. Send them a reminder about scheduled service to keep them coming back through your doors. Too many dealerships only focus on the sale and forget about the person that bought the car. Help them take care of their recent purchase by continually delivering them value.
Be a Better Dealership
When's the last time someone walked into your showroom and said, "I just passed your billboard and just had to come in and buy this car". Unless you have magical billboards that I don't know about, my guess is that's never happened. Even if it did happen, which billboard was it? When you dump all your marketing spend into traditional, your automotive marketing ROI will never be measurable.
With digital, everything is trackable, and you become a personable dealership at the same time. You'll understand where your site visitors came from, what they're looking at, what turns them away, and what keeps them coming back. When you focus on improving upon data, you can start to sell more cars on a month to month basis.