Happy Monday! We hope everyone had a great Easter weekend. Start your week with our latest edition of what's hot and happening in the world of digital marketing. To help you stay up to date with digital marketing news, here are some of the biggest stories you need to know about right now:
1. Have you noticed something missing from the right side of your Google search results? That would be PPC ads, which were removed in late February. Here's what it could mean for PPC marketing.
2. Instagram announced that it will be changing its feed from chronological to best posts first, and digital marketers are NOT happy, calling it the death of Instagram for brands. We're remaining hopeful, and for that we have created this meme: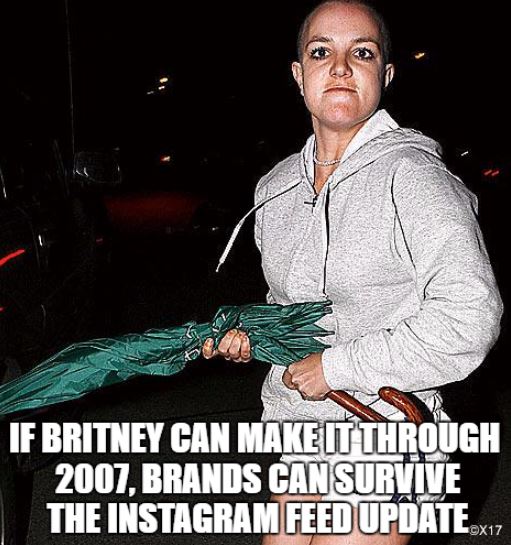 3. Instagram has introduced an updated web interface that includes a notification tab that's identical to what you see on the mobile app. It is currently available to all users, and it will be interesting to see what functions follow. Perhaps capabilities for photo and video uploads using non-mobile devices?
4. In case you missed it, Pinterest's Promoted Pins are now open to everyone. We have been running them since the beginning, and have seen great results. Now that the ads are open to everyone, will this drive up our CPCs?