As 2017 comes to a rolling stop, 2018 presents great opportunity for companies to connect and grow with their customers. Social media surely hasn't lost any traction, and email continues to show massive returns on investment and both of these channels are expected to allow businesses to thrive in the upcoming year. However, we can expect to notice a few changes as we scroll our newsfeeds. Here are a few digital marketing trends to watch out for in 2018 so you can plan your budget accordingly.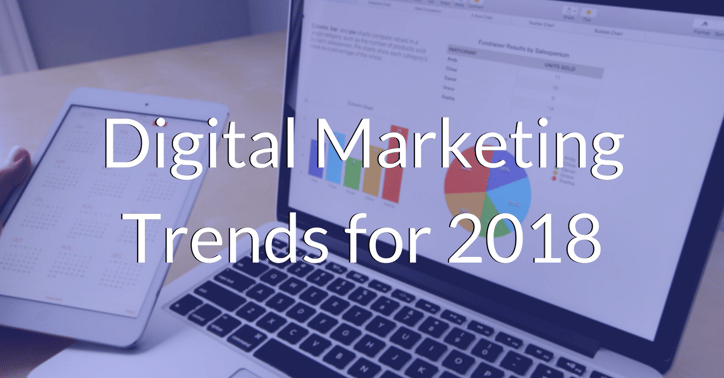 Get ready for AI
If you didn't hear, Facebook's AI programs almost took over the world. Alright, maybe not that dramatic, but they got so "smart" they started communicating in a language that us mere humanoids couldn't comprehend. Don't worry, they shut it down, but this shows the power that AI has to create systems and processes that will empower businesses to send hyper-targeted and extremely contextual marketing messages.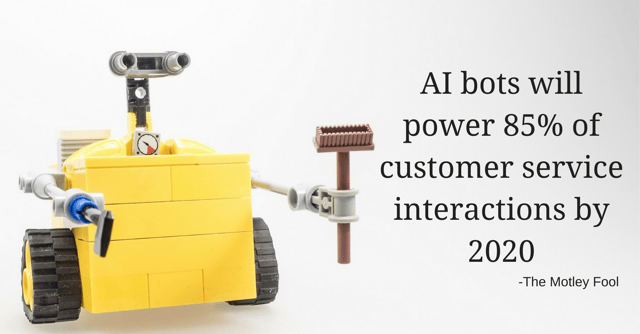 Still not onboard the AI train? If you're one of the 140 million Spotify users, you've already likely been subject to AI marketing. Log in and check out your daily mix playlists, or even better your Discover Weekly playlist. You'll find songs you can't help but love because the technology is set on an algorithm that "knows" what you like. Yea, it's kind of creepy, but using artificial intelligence in your marketing can create a one-of-a-kind user experience.
A more practical example for marketing would be Phrasee, a company that uses artificial intelligence to curate content that feels more human. Sounds weird that we would use a robot to sound human, but it's based on psychology and allows us to create headlines, subject lines, or blog titles that captivate our audience.
Embrace Personalized Content
Speaking of captivating your audience, creating content that is relevant and valuable to them is essential to earning their engagement. As a huge digital marketing trend last year, content marketing has blown up. Companies are catching on to the massive impact that content marketing provides, so creating "bleh" content just won't cut it anymore. You need to stand out.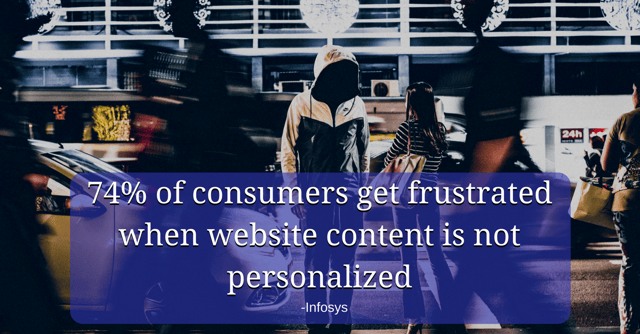 It's time to diversify your content. Turn that awesome blog post you wrote last month into a short little video or visualize the information into an infographic. Turn your longer-form content into an email course or a series of blogs to reach the people who aren't looking to lounge around and read.
Utilize SMART Content
If you're lucky enough to be a HubSpot customer, one of the many benefits you have is to create dynamic content on your website. This means, you can switch up the content you show based on who is visiting your site to create a truly personalized and relevant user experience. Couple this with lifecycle marketing and you'll have a website that is driven and designed around conversion, which in turn increases revenue.
In fact, according to a HubSpot study, calls-to-action that were targeted to the user had a 42% higher view-to-submission rate than those that were the same for all users. When you personalize the content on your website you create a more valuable experience for your users.
Personalizing your website as well as the content you publish across your marketing channels allows your brand to be more human. People don't like to do business with businesses. They want that human interaction aspect, and when you serve up the value they're looking for on a silver platter, it shows that you care.
Video Marketing will Grow Businesses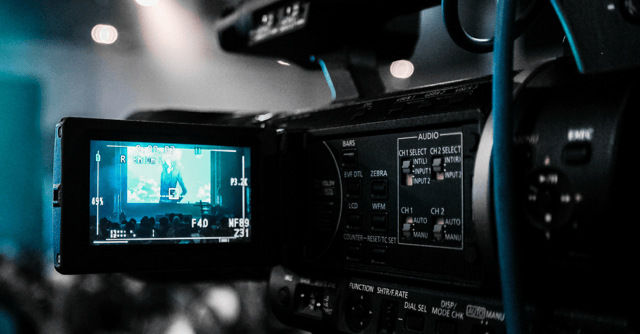 Investing in video marketing will increase across all industries. This type of content in 2018 will catch users' eyes and engage them much better than images and text. There are plenty of ways you can use video marketing to grow your business, it'll just take a bit of creativity.
It doesn't have to break the bank either. quality video can be shot on an iPhone and gear for stability and sounds can be found for relatively cheap. In 2018, we can expect to see companies dive into video marketing the way they've jumped into blogging and other content formats in the last couple years.
Brands are pushing boundaries
As wild as 2016 was, 2017 has only continued the trend of unpredictability. This trend will continue as companies continue to bridge the gap between in-store and digital. Social media amplifies everything and anything that goes on in the world, and this goes for brands who go against the norm. Take Wendy's for instance. The tweet below shows how they're embracing the social movement and making seemingly brand damaging remarks, but instead getting national exposure.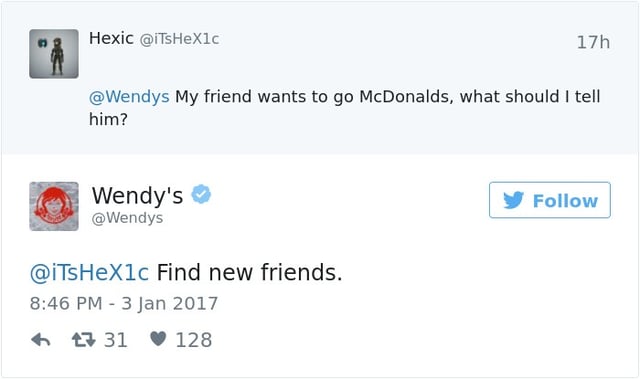 I'm not saying log in and respond to reviews in a sarcastic tone, but expect to see brand push the boundary in order to get their names and products out there. This could be edgy commercials that touch on controversial aspects of society. Blog titles. Email subject lines. Headlines on ads. As brand increasingly fight for attention instead of shelf space, expect eye-catching content that will cause a reaction.
Create a Personal Brand with Influencers
There's been a trend that shows millennials leaning more towards chic and modern brands instead of the national brands that flash ads everywhere they can. Log into Instagram and you'll be able to find someone promoting a product within minutes. However, it's more than that.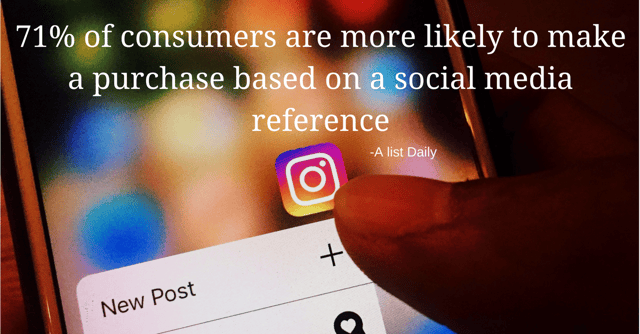 When you invest in influencer marketing, you're appealing to a lifestyle. It takes a B2C business and breaks it down into an effective consumer-to-consumer business model, allowing trust to flow and engagement to skyrocket.
Costs for this extremely effective social media marketing tactic are still relatively low, but expect that to change as more brands hop on board. Just with any other marketing channel, you need a strategy. When you build a team of influencers, you'll be able to appeal to the lifestyles of your different target markets efficiently and effectively. Your team will show your audiences the value your product or service adds to your influencer's lives and you'll establish a personal brand.
Dig Deeper
To succeed in 2018, you need to get over your product and focus on the solution and opportunity you provide for your customers. It can't be all about you. Notice how I said "can't" and not "shouldn't". You need to focus on your target audience and deliver exactly what they want, when they want it. The modern consumer is empowered by the massive amount of information at their fingertips and they're in charge.
Consumers are looking for personal brands to connect with so you need to understand what they're looking for. Social media isn't going anywhere, so you need to appeal to audiences on the individual as well as the collective. Create an experience with your brand that delights customers, but is unique enough for them to share.
Closing Thoughts
Ultimately, you want to take a growth marketing approach to your strategy in 2018. This will ensure it's customer centric. You can't focus on your product or service and then your audience. It needs to be reversed. Think about what they want and what will make them share your brand. Provide them with real-time solutions that solve a problem or enhance an experience.
In order to report measurable reports for your marketing efforts you need to bridge the gap between digital and in-store shopping experiences. In other words, you need to make it real. Consumers flock to the internet to find the information they need, and too often the messaging is different when they make the trip into the store. Making this connection will allow consumers to pick up where they left off, and find exactly what they need.
Next: 5 Things to Expect from Content Marketing in 2018 -->