Did you know that Facebook generates 8 billion (yes, with a B) video views on an average day? The demand for video is there, and marketers will attempt to catch up in 2018. However, the last thing you want to do is clutter newsfeeds with poorly produced, irrelevant, and annoying videos people will just scroll passed. Just as people dove head first into blogging in 2016 and 2017, 2018 digital trends are showing that video will be the next big thing.
But how will you use it effectively to grow your business? How will you create videos people engage with? How will you measure all this? Here are a few ways you can start using video in your marketing to grow your business in 2018.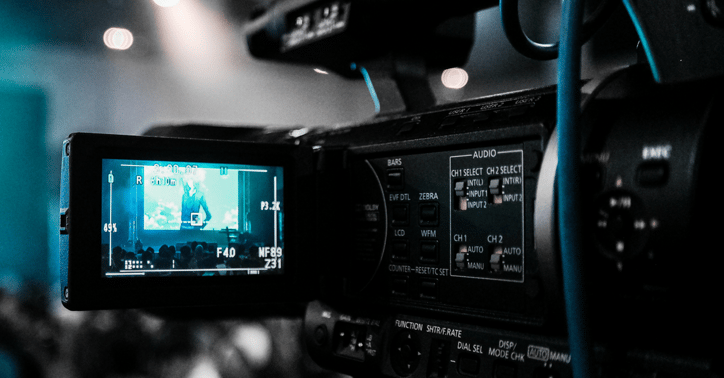 YouTube: Kill Two Birds with One Stone
It's no secret that YouTube is the king of video on the internet, but did you know it's actually the second largest search engine too? The video platform (owned by Google) reports a 100% increase in mobile video consumption each year and shows no sign of slowing down.
When you utilize YouTube correctly, it combines your content and SEO strategy perfectly. Search engine results pages now pull in video results from YouTube and other video platforms to provide searchers with the most engaging and relevant content.
Optimizing your videos with in depth descriptions, tags, and relevant links to your site will tell search engines what your video is about, and you can drive traffic to your engaging content.
When setting up a plan for video in your 2018 content marketing strategy, make sure you don't dismiss the written word entirely. This is not only what search engines use to tell what your video is about, but it also gives users the choice between reading and watching. It's all about creating a great user experience.
Empower Consumers to Choose You
As people are researching their choices on the internet, video can be a great tool to position your product or service as the right decision. In fact, 90% of users say that product videos are helpful in the decision process.
When you're making these videos, focus more on the value your product or service will deliver. You want to get people to visualize themselves using it, and experiencing that value. Make it all about them instead of all about you.
When you position yourself as the right solution you empower consumers to choose you over your competition. Not only do people use videos in their journey towards a purchase, but 64% of people are more likely to buy something online after watching a video.
Capture their attention, engage them with value, and offer the opportunity to purchase.
Video on Facebook
As a marketer, I like video marketing stats that blow my mind. The fact that social video generates 1200% more shares than text and images combined definitely falls into that category. Utilizing social media in 2018 to share your videos will generate massive engagement with your content.
The next time you're scrolling your Facebook newsfeed, take note of how much of the content is video. You'll probably notice that it's mostly video. Fact is, video posts on Facebook have 135% greater organic reach than photo posts.
When you invest in video marketing, make sure you're utilizing social media channels such as Facebook to get your content in front of your community, so they can share it with their friends.
Support Your Growth Marketing Efforts
Video is a great way to get people to engage with your content, but how can you use it in a way that supports sustainable business growth? With a little creativity and the right software, your videos can become an integral part of your inbound marketing strategy.
Software such as 23 allows you to turn your videos into points of conversion for your users. You can edit your videos with links to relevant supporting content on your site, as well as overlay forms right on the video!
For instance, if you have an educational series of videos, you can collect valuable information from your audience, so you can continually provide them with content that nurtures them through your marketing and sales funnels.
Using video in your growth strategy in 2018 will empower you to grow your database with engaged contacts and continue to deliver valuable and engaging content. Your videos will stand out and become your competitive advantage and give you the push you need to become the thought leader in your space.
Use Video in Emails
Yea that's right…emails. If you're utilizing video on other marketing channels, there's no reason you should exclude email. In fact, videos in email leads to a 200-300% increase in click-through rates.
As with all things email marketing, you'll need to relentlessly test your emails. Many email clients such as Outlook have fallen behind and don't render videos directly in email. However, an image with a play button overlay conveys that there's a video on the other end of the click and works just fine.
We've started doing this for a few of our clients and click through rates have sky-rocketed. Campaigns with video have had click-through rates of 51% against the email marketing average of 12%. While we made sure we had a solid method of collecting contacts, it's unbelievable how a simple can drastically improve your email marketing.
Get Started with Video
The first step to using video marketing to grow your business is to get started. Start incorporating content into your 2018 digital marketing strategy so you can jump into and start seeing results.
If you're unsure of where to being, that's alright! There's a lot that goes into it. We've made video a huge part of our 2018 strategy here at THAT Agency, and can help you set goals focused on realistic and measurable business growth.
2018 is going to be the year of video. We can expect to see more and more companies make the investment. To see where video can take your business, reach out to our content team and we can formulate a strategy for you.