In the last couple years, content marketing has taken over the digital realm. If you're sifting through your inbox or scrolling your newsfeed, content is there just waiting for your attention. While 2016 and most definitely 2017 were all about content creation, what does this mean for 2018? Will content still be at the center of most digital marketing strategies or will there be another shift? Here are a few things we can expect to see from content marketing in 2018.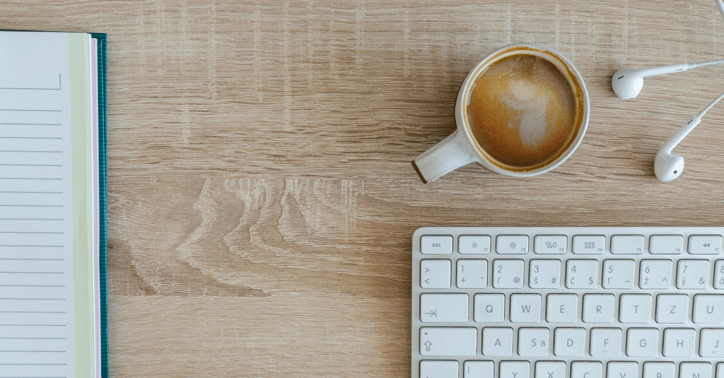 1. Converging Content with SEO
With all the content creation going on the last couple years, there's a huge misconception that content equals seo and vice versa. In 2018 it's extremely important that you remember that you need a strong strategy for both in order to get your content found organically.
However, utilizing your content marketing and seo strategies to support each other will lay a strong foundation for getting found via search engines. Creating quality content with a strong internal linking structure on your site will show search engines that you're covering a topic in depth and will most likely answer a searcher's questions.
This doesn't mean you can disregard off-site seo and forget about earning back links. These are still just as important, but optimizing your site's content for a valuable and useful user experience is the first step to creating content that not only ranks, but engages.
When creating content in 2018, you want to shift the focus from single keyword targeting to targeting topics. In essence, expand the scope of your content to dive deeper into whatever you're trying to tell your audience.
Shifting the focus to topics will allow you to do a couple things:
Create more indexable pages on your site
Answer user's questions completely
Establish thought leadership
Earn wider range of keyword dominance
Remember, focus on creating quality content instead of as much content as you can. Focus on search intent and creating useful content for your audience.
2. Smarter Content
The tools at the fingertips of marketers are getting much more advanced. It's weird to think that just 11 years ago there was no such thing as an iPhone, yet here we are eagerly anticipating the 10th version. Cliché's about advancements in technology aside, content is moving towards interactivity.
In 2018, we can expect to see the trend of motion graphics explode. These moving pictures capture audiences' attention and make them look twice. In addition, we'll likely see an influx of interactive infographics that combine motion with valuable information.
Utilizing augmented reality will also allow brands to create more of an experience for users who increasingly live through their smartphone viewfinders. For instance, in 2017 we saw dancing hot dogs and other fun filters in Snapchat show up everywhere across social media.
For companies that have the budget to invest in the technology, we can expect to see branded augmented reality start showing up across the different apps we know and love.
3. Content will be All About YOU!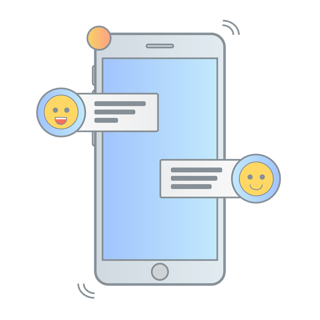 While using your recipients' name in a subject line is a cop out when it comes to marketing personalization, there's a different kind of personalization we can expect to see in 2018.
Seeing your name in a subject line is more of a pop psychology trick utilizing the liking principle and doesn't add value to their experience. Even though all email marketers will continue to do it (because it does work), the personalization in the form of context is much more effective.
Contextual marketing is what will truly engage your audience. The content they're actively looking for delivered to them on a silver plate without them asking for it. The trick for marketers is seeing the question before they know to ask it.
This is how you create a one of a kind user experience. Tailoring the content for the individual based on their previous engagements will create more of a 1 to 1 conversation instead of your typical marketing messages. The most effective digital marketing in 2018 will not feel like marketing. Instead, it will be conversational.
An example of this is going to a website where you've already downloaded a piece of content and the form is already pre-populated with the information you put in last time. Another could be a follow up email with relevant products or information based on a recent purchase or content download.
If you've already embraced contextual and relevant marketing in 2017, there's a way you can take step it up and take it to the next level: Artificial Intelligence.
4. Non-Human Content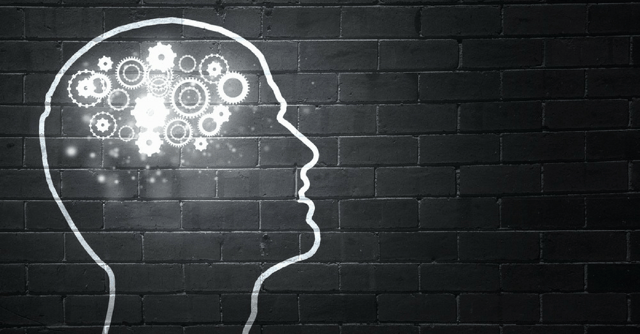 While worries about the rise of artificial intelligence are warranted, for the moment we're excited what the technology is bringing to the table for marketers.
Using artificial intelligence in your marketing can help you create content that feels more human to your audience. Weird, I know, but through algorithms that match up with neuroscience and massive sets of data, these machines can create content tailored around a certain emotion you want your audience to feel.
It can also create hyper-personalized content extremely quickly by analyzing specific data about individual people, and curate content that has the highest chance of engagement based on actions they've already taken.
Artificial intelligence can also predict the times that your audience has the highest chance of engaging with your content. For instance, it can analyze your behavior in your inbox and deliver a message that matches up with your most active times to optimize for open rates.
While the technology is something to monitor closely, for the time being it will help your business deliver marketing messages that don't feel like marketing, and that's the best kind of marketing.
5. Lights! Camera! Video!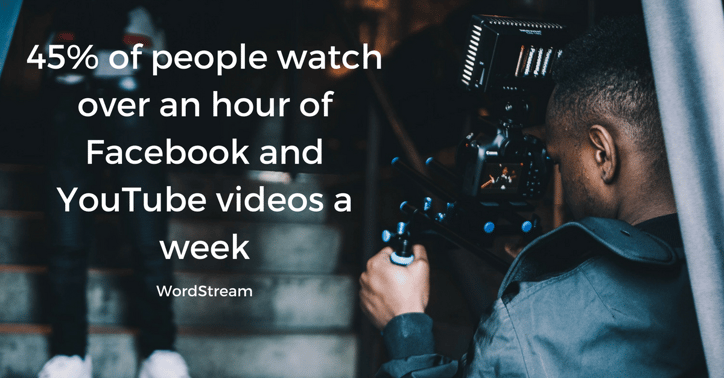 The next time you're on Facebook (or your social media platform of choice), take note of how much of your news feed is video. While pictures your friends post might show up towards the top to show you the most relevant news, the farther you scroll, it tends to become video after video.
Why is that? Well, it keeps you on Facebook that's why.
The same thing goes with your content marketing in 2018. Chances are, the more quality video content you have on your site, the longer people will stay. It's easier for people to watch a few minute-long videos than reading a single blog post.
Investing in video will empower you to grow your business in 2018 and it doesn't have to be extremely expensive either. You can shoot quality videos from an iPhone and a $30 tripod just fine. Unless the videographer had too much coffee that morning and is shaky, no one is going to be thinking about the type of camera you're using. They're interested in the content.
However, just because you have video on your site doesn't guarantee you the level of engagement you're looking for. Circling back to seo and content, you need to make sure you're creating quality content that focuses on search intent.
Your video needs to have a purpose and it needs to be optimized for organic search. YouTube is the second largest search engine, and it uses algorithms similar to Google's to rank your video content. Make sure you're including relevant tags, descriptions, and links to your website.
Another thing you can expect in 2018 is the creative use of video marketing. Instead of uploading hours of video to YouTube and hoping people stumble across it, these clips can be embedded almost anywhere in your marketing.
Share them on social media. Include them in emails. Send personalized video messages to contacts who you think are ready to become customers. You can expect videos to become a central part of content marketing in 2018 and using them creatively and effectively will sky rocket your engagement metrics.
Closing Thoughts
Content marketing isn't going away anytime soon. In fact, the companies that have invested their time and resources into creating quality content will likely double down on creation.
In 2017, THAT Agency doubled down on writing blogs. We focused on timely topics we thought our audience would be interested in and in turn our blog views are up over 60% year on year and it's increasing every month.
For 2018, we're keeping up with this trend however we're diving head first into video marketing. With our great partners, we'll be able to put our content into motion effectively, and we can do the same for you. If you're looking for a strong partner to grow your business with video or content marketing in 2018, we'd love to schedule some time to discuss your goals and see how we can achieve them together.