For most of us, purchasing a vehicle is a major investment -- and it is certainly a significant financial commitment when you factor in insurance and maintenance. In other words, the decision to buy a car is one that most people do not take lightly. They plan. They research. They compare. They think.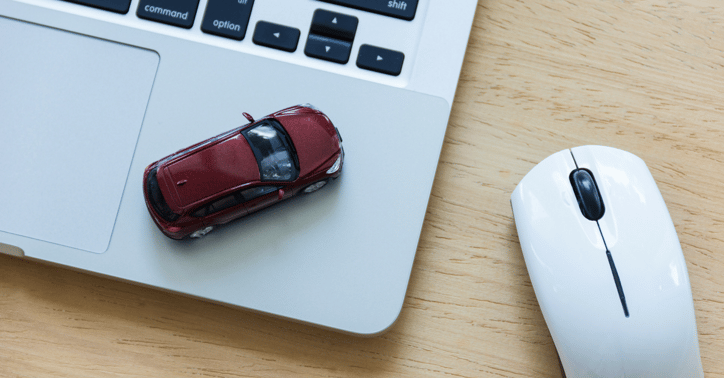 If you want to sell more cars, you have to go along on that journey with them -- and intersect at the right times. Using trigger events in your automotive marketing strategies enables you to reach the customer when they are ready and willing to be reached.
Changes that Trigger Purchases
The right message at the right time is a powerful driver of results; the right message at the wrong time is, often, a waste of time and resources. Leveraging analytics, you can determine when to send key communications.
In fact, many brands do employ behavioral email marketing: when a web browser or website visitor completes a specified action -- e.g. a lead subscribes to a brand's monthly newsletter. This event triggers an email that thanks the individual for signing up and introduces them to the full range of the dealership's offerings and services.
But few brands go beyond this -- and that's where the opportunity to significantly increase awareness, lead generation, and conversions lies. Instead of just reacting to specific web events, why not respond to key events in the lives of your target audience?
When it comes to auto sales, people often shop around when their life circumstances change: a couple may trade in the hot convertible for a four-door door when they're expecting; that same couple might trade in their reliable sedan for a tank (or a Subaru!) when their teenager starts to drive. "Empty-nesters" may celebrate their freedom by trading in the family car for something a bit sportier. A professional may trade the old beater for a new vehicle when he or she is promoted.
The bottom lines is that changes in family, jobs, living situations, etc. impact the consumers' needs and expectations in terms of vehicles. Planning marketing strategies around these events can help you sell more cars.
A Baby's Coming
How do you know when customers are experience major life changes or events that often precede a vehicle purchase? Effective data mining is essential; your digital marketing agency can help you put this into place. When people experience trigger events, it is often reflected in their browsing and social habits.
For example, a person expecting a baby may search for birthing advice, pediatricians in their area, baby clothing and gear, shower registries, safe remedies for morning sickness, and queries like "Is it normal to crave hot wings and ice cream at 3:00am?" and "How to relieve heartburn after eating hot wings at 3:00am."
Marketing data sets will also show you that the people exhibiting these behaviors also own sports cars, two-doors, and other vehicles that are impractical when a child is involved. You can respond by marketing your selection of family-oriented, safety-conscious inventory. You can appeal to these potential customers in a number of ways, from sending direct mail to running a Facebook ad. Just make sure your messages directly speak to their needs.

Your automotive marketing agency can help you access the data you need and put it into action. Buying a vehicle is completely dependent on one's life circumstances; knowing the changes your customers are going through gives you an edge over the competition. Use it.