Automotive marketing techniques have stagnated. Fact of the matter is manufacture-shot TV commercials with local dealer information at the end just doesn't measure up to return expectations. As a modern car shopper, I get it. Your car is better than the other ones…just like the other ones. These tactics are outdated and over-invested in. Don't get me wrong, these channels serve an important role in your marketing efforts. However, they shouldn't be the primary focus of your marketing budget. Here are 5 tips to help improve your automotive digital marketing strategy so you can start putting some measurable actions behind the words in your TV commercials.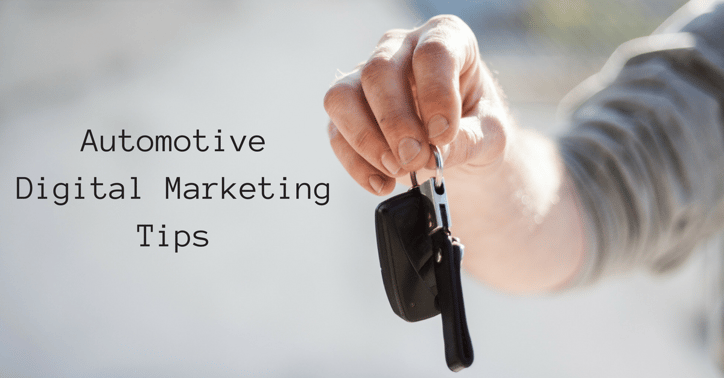 Go Multi-Channel
The modern car buyer typically uses 18 different sources of information before they decide on a particular model. While they might be jumping from site to site for information, that doesn't mean your content has to be on only one. Put videos on YouTube. Post on Facebook. Invest the time to understand where car shoppers go to find their information and make sure you're there.
The car buying process is changing, so that means the way we market to car shoppers must change. It goes much deeper than demographics and psychographics. When you invest your marketing budget in a multi-channel marketing strategy you'll be able to understand where people go for information, how they interact with it, and how you can solve the problems they face.
The greatest thing about multi-channel digital marketing is the fact that you can retarget. You'll never be able to tell who has or hasn't seen a TV commercial. With digital, you can target users with the specific content they showed interest in. This way, you'll peak their interest by adding context to your marketing and will allow you to sell more cars.
Timing is Everything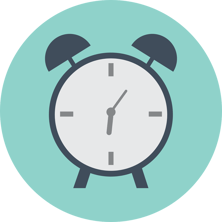 Not only is timing right for reaching back out to prospective customers who have engaged on your site, but it's also extremely important in the competitive arena. According to research done by Netsertive, the majority of dealer budgets are exhausted by 5PM. Let's dive a litter deeper into the opportunity this presents.
The car buying process consists of around 18 hours of research predominantly done online. Whether it's watching test drives on YouTube or perusing dealership inventories, this is the time the majority of people leave the office and get back to their personal lives. This means, they're free to do all the research their hearts desire about their next vehicle of choice. If you're not showing up for search results during this time, you're giving the competition free conversions.
Another reason why timing is everything is because the average car shopper is in the market for 3 months. During these 3 months, they're not necessarily deciding which model to buy, but rather comparing the value each model could add to their day-to-day life. Don't be pushy. Let them find the information they're looking for, and give them the next step when they tell you they're ready.
Embrace User-Generated Content
It's time to face the truth: most of us don't trust car salespeople. They're typically pushy and seem like they're after the commission that comes when you drive off the lot. Especially when marketing to millennials, social proof is one of the best ways to convey the value your model provides over the competition.
Stats show that 64% of millennials feel that companies should offer more ways to share their opinions online, and 51% of them say consumer opinions found on a company's website have a greater impact on a purchase than recommendations from friends and family. Make sure you offer your customers the opportunity to share the value you're providing them. Whether it's online reviews, a testimonials section on your site, or a Facebook post showcasing their new vehicle, all these are great ways to use social proof in your marketing campaigns.
Bridge the Digital Gap
With the amount of time spent online researching vehicles, that is what shoppers are used to seeing when they walk through your showroom doors. However, most dealerships still have stands with laminated papers inside with descriptions, features, and pricing. While this is great, it's time to get with the times.
How much better would it be if these were engaging touch screens with the information people have already engaged with on your website? Not to beat a broken drum but we often see dealerships hit roadblocks when trying to attract millennial consumers, and research shows they're 216% more likely to be influenced by in store touch screen displays. It would instantly grab their attention and allow them to pick up where they left off in their research.
Another great way to do this would be with a personalized email campaigns. As inbound marketing shows, people are much more likely to engage and convert when they do business with people instead of a company. Capturing user information early on in their research process and using inbound email campaigns to give a face to the company will allow shoppers to walk through the door with confidence and find who they've been in touch with.
Be Relevant
The biggest flaw we see in automotive digital marketing is using traditional push methods for promotion. When I say push I'm referring to pushing your marketing info in front of users when they've shown absolutely no prior interest. These methods waste your marketing budget on tactics that underperform.
In order to provide users with relevant information, you want to use pull tactics. This means you'll have to shift part of your focus towards search engine optimization (seo) so people can organically discover the value you're offering. In essence, the content you publish pulls them into your site.
When people discover value for themselves, it eliminates the pushy salesperson. Now, the salesperson that reaches out to these users can send relevant information based on the vehicle detail pages they've viewed, and help them on their journey towards a purchase.