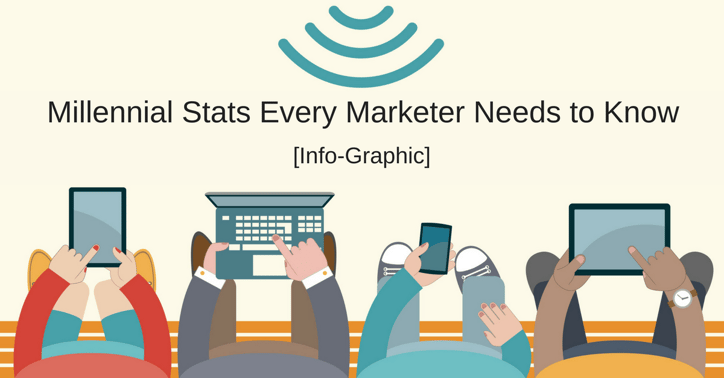 Wouldn't it be awesome if everyone loved all of your content all the time? Clearly, this isn't a reality for anyone and especially true when it comes to millennials. Whether we get so wrapped up in pushing our product or service or just simply forget they're a uniquely connected, empowered, and ambitious generation, capturing and retaining their attention presents a huge obstacle to businesses everywhere.
As professional marketers, sometimes we need to take a step back and take a look at the numbers. Do some research. Get to know your audience. Review the best practices of inbound marketing and millennials will be more open to engage with your content.
Research takes time, and let's be honest, you never have enough of it. For that reason, I've pulled the top stats about millennials every marketer needs to know.