Many hotel brands have a deep confliction about how they should manage their marketing services. Quite frankly, this is a debate that happens in all verticals and often there isn't an obvious answer. Below outlines some pros and cons of choosing to hire a digital marketing agency for your hotel's marketing efforts opposed to hiring an additional in-house resource. To be fair, we are biased as we are an agency with a successful track record working with hotel brands in the digital space. However, our experience has taught us the pros and cons of the agency/brand relationship.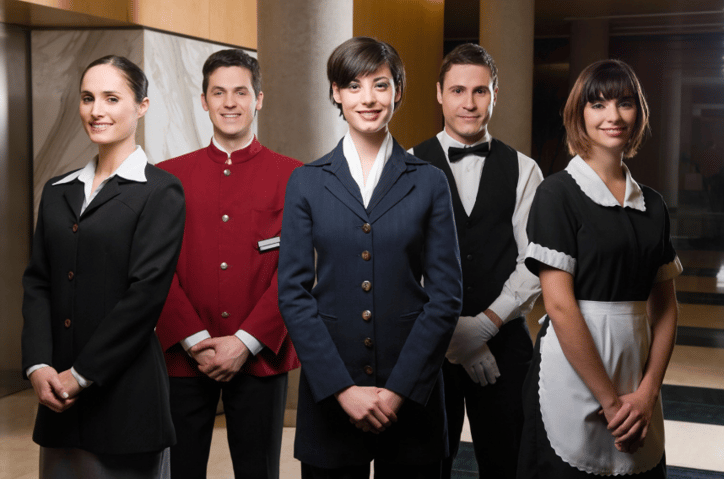 Agency Pros
Expertise
Before I harp on this point, let me preface it by saying that working for a hotel brand doesn't make you less knowledgeable than another person who works for an agency. However, I will offer that agencies interact with many different brands, in different verticals with different budget sizes. Agencies have an edge when it comes to expertise because they are forced to constantly evolve, problem solve and innovate more quickly than people who work in-house. A hotel marketing agencysees the same scenario from a few different perspectives due to the force-fed experience they get from their different clients.
Collaboration
Unless you have the luxury of being a Hilton or Marriott, it's likely that your "teams" consist of individual people who are the leads for their respective department. These hardworking individuals are often a Jack of all trades and a master of none. However, if they collaborate with a knowledgeable agency partner there are a number of ways they can add even more value to their company. When hotels collaborate with agencies that provide marketing services, they are getting support, thought leadership and expert execution of initiatives that would usually be way too much work for even the most talented employee.
Tactical Execution
Does your hotel's marketing manager know the intricacies of the Facebook Algorithm, Google Algorithm or how social media ads perform at auction? If you said no to any of these, you would greatly benefit from the tactical execution that a hotel marketing agency can provide. Not to say your staff can't learn the ins and outs of these concepts, however I would offer that they have other daily tasks that outweigh them learning how to tactically execute a strategy in an impactful way. Agencies have a ton of experience with social media channels, search engines and paid media. Tasking them with the execution of your hotel marketing campaigns is usually your best bet.
Cost Effectiveness
There is a common misconception that hiring a digital marketing agency to help with your hotel marketing initiatives is too expensive. In reality, hiring an agency is actually much more time and cost effective than hiring an in-house employee. Typically, agencies recommend a certain amount of retainer hours for marketing services. Let's say that your hotel is in need of social media marketing services that cover content creation, content distribution, community management and social listening. A rough ballpark estimate for these services is 10 hours per month. At the estimated average of $100 per hour for 10 hours per month, you are looking at $12,000 per year (plus any media spend). Now, think about the in-house employee that you are looking to hire (one person) that you would hopefully employ for the foreseeable future. What does their salary look like? According to PayScale.com, the average Social Media Manager's salary in the US is $46,402. This figure doesn't include insurance, taxes, 401k, the subsequent raise to those who would be overseeing them or the cost of turnover if they aren't the right fit. For $12,000 you could get access to a team of professionals that are supporting your hotel brand or for $46,000+ you could hire one employee that you hope the hiring manager made the right choice about. The fun part about this made up scenario is that depending on your hotel's size and structure, you might not even need 10 hours of services so the cost of a partnership would be even less!
Agency Cons
Transparency
It would be silly for me to sit here writing this and act like all agencies are created equal. Let's be realistic, some agencies thrive on a lack of transparency to avoid being held accountable for their work. Choosing the wrong hotel marketing agency can waste a lot of time and money. Make sure that if you choose to partner with an agency that they commit to providing you full reporting, screenshots, detailed strategy and access to your point of contact at all times. We often encounter hotel brands that are sour on digital marketing agencies due to a negative past experience. This does happen, however the right agency can take your brand (and revenue) to the next level.
Inside Culture/Brand Knowledge
Nobody knows your brand better than you do. No matter what an agency does, they will never quite equal the inside culture and brand knowledge that an internal employee will have. However, an agency that is good at what they do will know how to tease that knowledge and passion out to create content and campaigns to achieve your bottom line goals. An agency partnership shouldn't be a "set it and forget it" relationship. Fueling the marketing fire with your brand knowledge and passion is a great way to book rooms!
Communication
Ease of communication is sometimes a concern for hotel brands when considering an outside agency. It can be easy to let the agency do its thing and wait for reports at the end of the month or quarter. We highly recommend having open lines of communications and frequent touches to ensure that everyone is always on the same page when it comes to your campaigns. If the agency you are considering doesn't place client communication high on its list, choose a different agency. Communication is the key to building a relationship with and agency that stays on track towards your goals.
This is definitely not an end all, be all list. There are many other pros and cons of working with an agency for your hotel's digital marketing campaigns. At the end of the day, you have to do what's best for your business and we whole heartedly believe that hiring a talented digital marketing agency is the best route to go.
Don't know where to start? Take a look at this great guide on 5 questions you should ask when hiring a hotel marketing agency!