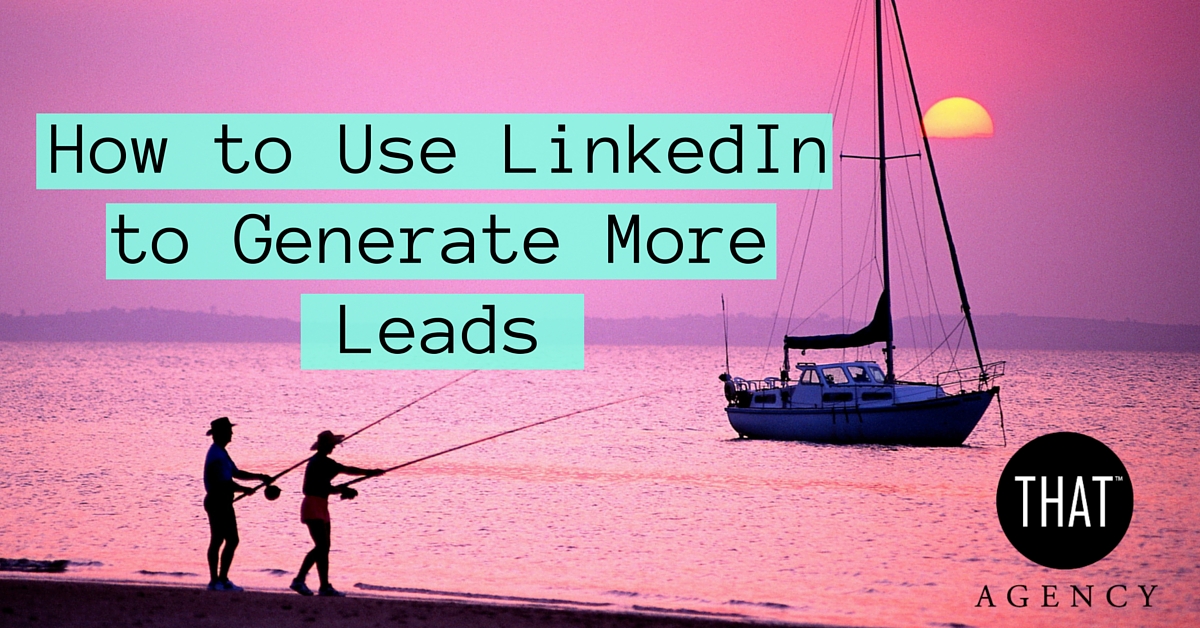 If your business sells products to other businesses, or you're trying to reach people in the workplace, LinkedIn is the place to be. Many companies have sales people pounding the phones all day long, but many are overlooking the opportunities that lie on LinkedIn.
While THAT Agency can help your brand use social media to increase brand awareness, increase website traffic and generate leads, there's a lot that sales people can do to turn leads into customers. Here are some ways that sales people can use LinkedIn to increase leads and sales:
Join relevant LinkedIn groups
LinkedIn allows each user to join up to 100 groups, and these groups are one of the easiest ways to connect with more people in your industry. Here you can share valuable content that demonstrates your expertise, engage with people who may be interested in what your company offers, and/or find out who may be interested in your product by posting an open-ended question.
Let's say you work for a company that offers a service for real estate professionals, and you want to be in groups where agents, brokers and vendors are. Once logged in, you can start by entering "real estate" in the search bar, and narrowing the results to just "groups" on the left. There are 17,640 LinkedIn groups related to real estate- join some that have a good amount of active members.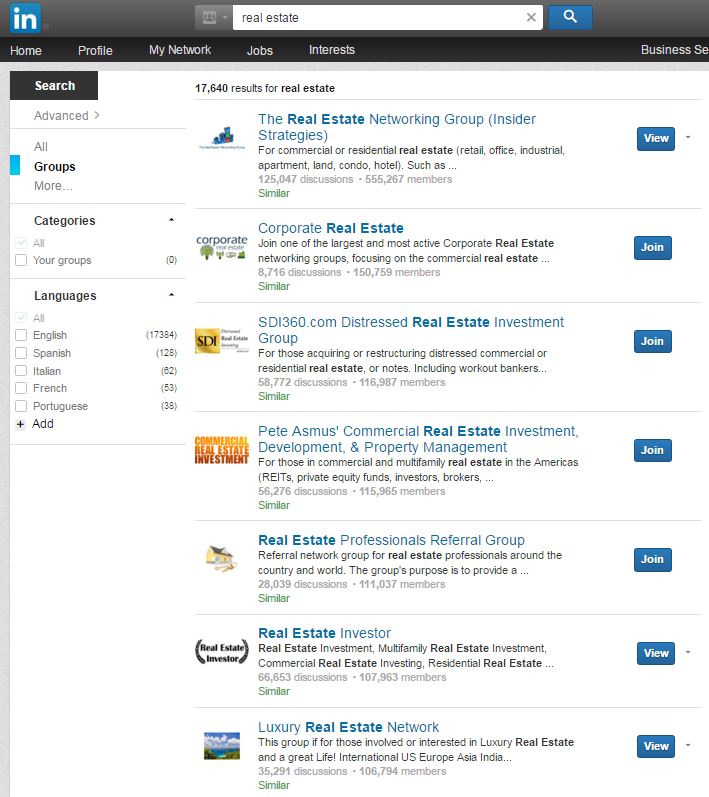 Use search filters to discover leads
Once you've joined some groups, it's a good idea to filter the membership list to find prospects. You can do this by going to the Members page and running a filtered search to find exactly what you're looking for.
Utilize the advanced search tool
LinkedIn offers a great tool to find people who can become leads- the built-in search tool. To use this, click the "advanced" link to the side of the search bar at the top, and get as specific as you'd like with your search. From here, you can start a list in a spreadsheet. Just copy their full information or even the URL of their profiles. Once you've done that, it's time to start connecting!
Personalize your invites
When you connect, be sure to personalize your message- there's nothing more boring than the generic "I'd like to add you to my professional network." We recommend starting with a personal sentence or two, and then explain why you want to connect, how you found the person and the value you bring to the person as a connection.
Other tips
Make sure your profile is optimized for connecting- Start by making sure you're using your full name, you have a profile photo (preferably a professional headshot), and a detailed headline- these are the first three things a person will see when you try to connect.