As we approach the final month of the year, I predict that 2016 will be the year of Periscope. A Twitter-owned app that lets you share and experience live video streams directly from your smartphone or tablet, Periscope has become a new favorite social media platform of many, and it's only going to grow from here.
When I first discovered Periscope, I was impressed at how I could simply tap a red dot on a map anywhere in the world and instantly "travel" there, with the video someone was filming playing on my phone in real time. What started as something I considered an interesting way to kill time has quickly become a major marketing channel for some. Marketers and brands love Periscope for social media marketing because it allows them to connect with people anywhere in the world (well, where there's wifi) and provide them with on-the-spot value anytime, and from anywhere.
Here are some of the coolest ways I've seen brands and marketers use Periscope so far:
#X1WhatsNext by BMW
BMW used the platform to launch both its new M2 and X1 models. In the X1 live stream on October 28, National Geographic photographer, Jimmy Chin, and professional rock climber, Alex Honnold, went out on a day-long journey in the car. BMW's live streams followed them as they picked up the car, and encouraged those who were following to determine "what's next" for the passengers. What resulted was a day-long adventure, as well as tweets and Instagram posts from the men in the videos.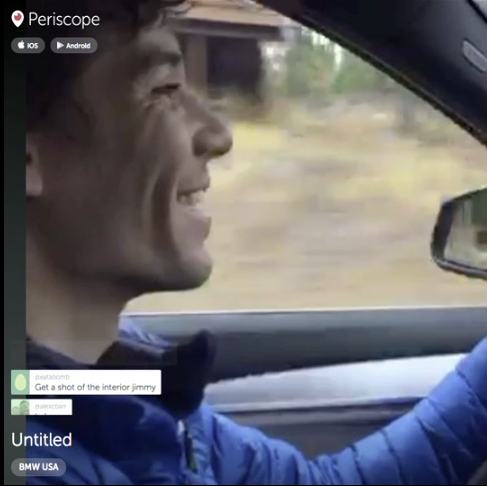 Taco Bell Breakfast
Taco Bell hosted a mock press conference on Periscope to showcase its new breakfast menu item, and invited its fans to stop by on Cinco de Mayo to enjoy a free "Biscuit Taco."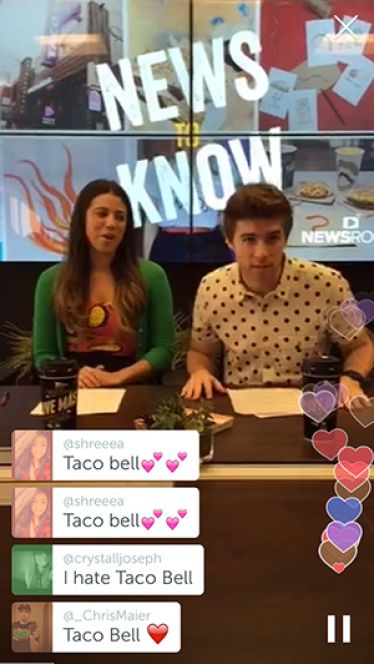 Celebrity Takeovers
Celebrity takeovers are old news on Twitter and Reddit, but some brands have already taken to Periscope for social media marketing. JCPenney hosted Eva Longoria in its first Periscope stream, who introduced fans to her new JCPenney bedding collection and answered their questions from an exclusive launch event.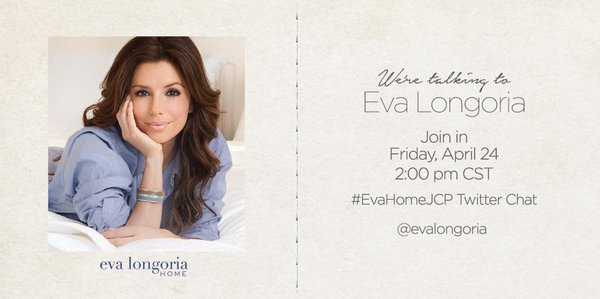 As of September 2015, it was reported that there are 10 million Periscope users, with the most users living in the United States, Turkey and Brazil. If you haven't already joined Periscope, I highly recommend it. Although I'll warn you: It's a bit addicting, but very cool.