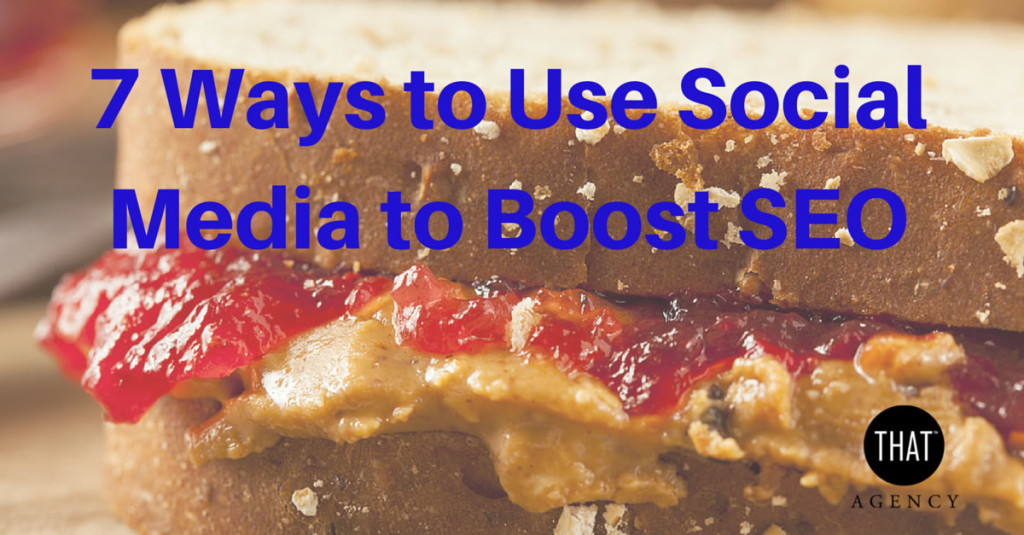 People today don't just use Google and Bing to search for information; they also use social media platforms to find what they're looking for. In the last few years social media marketing and search engine optimization (SEO) have evolved into two tightly interwoven strategies, as both are organic, inbound strategies that revolve around ways to naturally, or "organically," attract visitors to your website. In order to be successful, both require a continuous stream of high-quality content and a strong, visible brand presence. With that said, why not align both your social and SEO strategy and enjoy the best of both worlds?
Google has not come out and actually admitted that social signals are a factor in their rankings. In fact, the head of Google's web spam team, Matt Cutts, has given conflicting answers on several different occasions. In a video published in December 2010, Cutts himself told marketers that social signals were a factor in ranking. Then, about three years later Google turned around and said nope, sorry guys, social actually is not a factor.
Google has never been known to be transparent or helpful when it comes to SEO, so it's a little hard to believe the information they provide. Through experience, many marketers, including us at THAT Agency, agree that the seven social media practices listed below have shown to effectively boost SEO:
1. Start by create social pages
If you Google a brand name, you will often find that its website ranks number one, followed by its social media accounts. This is your first SEO benefit, as searchers are seeing lots of results that you "own," or control the content on. Not only is this great for online reputation management if there's anything negative about your brand online, as it pushes down the negative search result(s), but social channels can feel more personal than websites. Social media is a great way to get a sense of a company's personality, and it's not uncommon for people to click first on a listing for a social page.
2. Create a content strategy
As we mentioned before, both social media and SEO are content-driven. High quality content generates more shares and engagement on social, and more links and traffic for SEO. Both send off a signal to the search engines that the content your brand is providing is valuable and interesting, which can help to boost your SEO.
3. Grow your number of followers
We've seen that the total number of followers and connections your social profiles contain does influence your search engine rankings. If you're a small brand with only a few hundred followers you probably won't see anything, but the big brands with followings in the thousands or millions seem to enjoy a ranking bonus.
Although it's great to have a large following, make sure that you're building yours naturally, and that it consists of real people. Google can detect the quality of your followers, and distinguish whether you purchased them from some spammy company in India. We get asked about this quite often, so I'll repeat: Buying followers will not help you in the long run. Save your money and focus on building your following organically. It takes time, but will prove to be more effective in a variety of ways.
4. Share content to increase traffic and links
When you write a new blog, or post some news on your website, extend the reach of this content by sharing it on social! Not only will this obviously drive traffic to your site, but if the content is juicy, people will become aware of it and may even link to it on their own sites. Having a diverse set of links to your site will increase the authority of your domain, and save you time on manually building links.
5. Optimize posts for search
Back in February Twitter and Google struck a deal that made them partners once again, and it's possible that tweets and posts may show in in Google's SERP. With that said, optimize your posts so they have the best possible chance of showing up. Include keywords, take advantage of what's trending, and make your posts say things that people may be searching. For example, when we post this article, we will tweet "Ways to Use Social Media to Boost SEO" with a link in it. Hopefully when someone searches that term one day, they will see our tweet!
6. Optimize social media platforms for local search
Many searches are conducted by mobile users on the go, which means that your social media should be optimized for local search. In addition to maintaining accounts on popular sites like Facebook and Twitter, make sure you're leveraging location-based social platforms such as Yelp and Foursquare. Depending on what industry your business is in, you may also want to look into Shopkick, UrbanSpoon, Trip Advisor and Houzz.
7. Engage with influencers and likeminded businesses
If optimizing your site for local searches is the goal, try engaging with other local businesses on social. Share some of their posts, engage with their content, get a bit friendly with them. Hopefully they return the favor and help you earn some new fans. Also when Google sees your brand engaging with others, it will learn to associate you with them, which can increase your relevance.