The 2014 World Cup will sadly be coming to an end in just a few days, with the final match coming up this weekend. It's been a fun month of full of exciting games, shocking moments, and hilarious memes and social media posts. Here's a recap of some of the most outrageous moments from the competition, and the major attention that it received on social media.
Tim Howard's Record Match
Team USA may have lost the match against Belgium on July 1, but many could agree that Tim Howard was the star of the game. Howard's record-breaking 15 saves in a single match kept the USA in the game and was amazing to watch.
His incredible goalkeeping at one point drew more than 50,000 tweets per minute, and a total of over two million tweets over the course of the game. Shortly following the mentions came the memes and Photoshopped LOL's: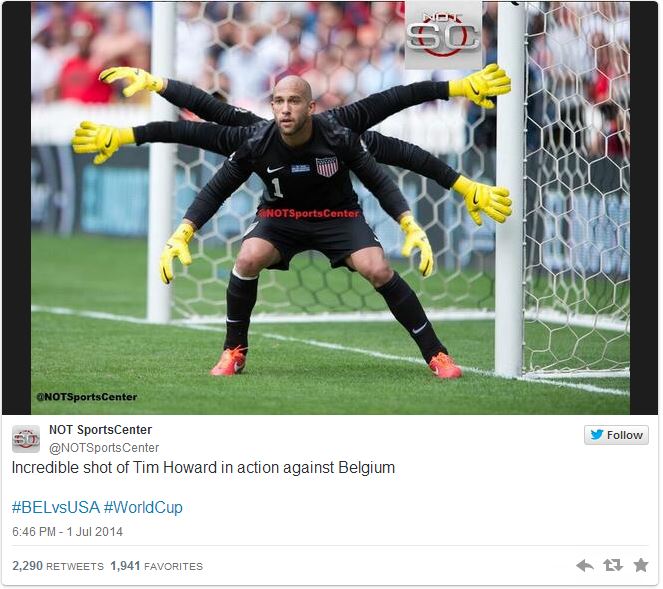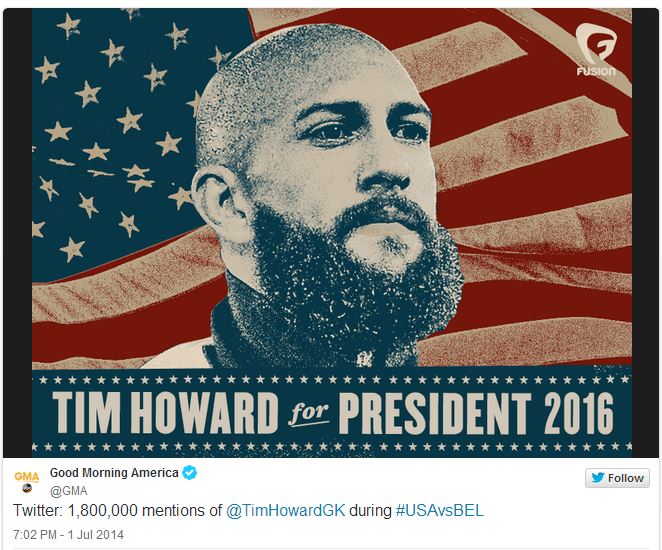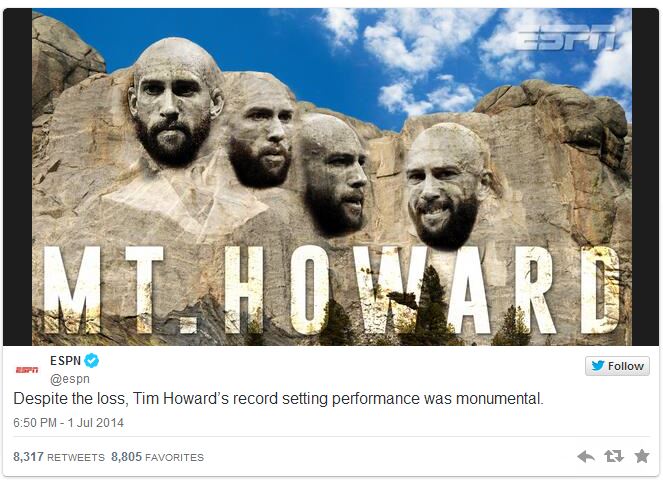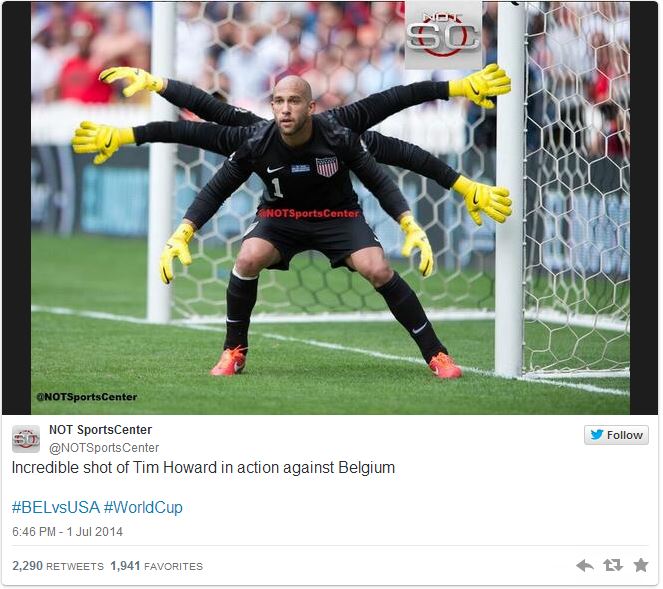 But perhaps the biggest moment of tribute came from none other than the captain of Team Belgium, Vincent Kompany:

Arjen Robben's Infamous Dives
The Netherlands' Arjen Robben earned a game-winning penalty kick for his team in their 2-1 victory over Mexico when he took a tumble that sparked a lot of controversy- and memes. Whether his dive was prompted by actual physical contact or mere desperation is somewhat of a mystery, but everyone has their own opinion.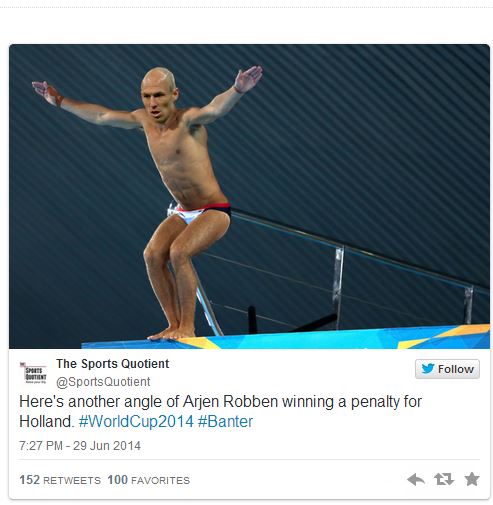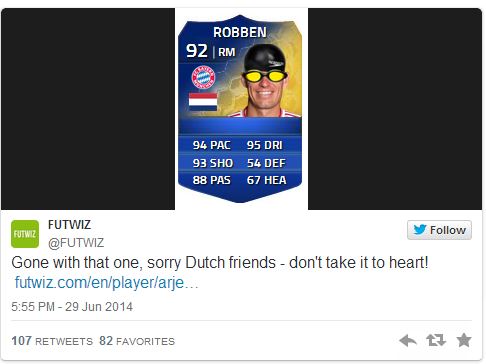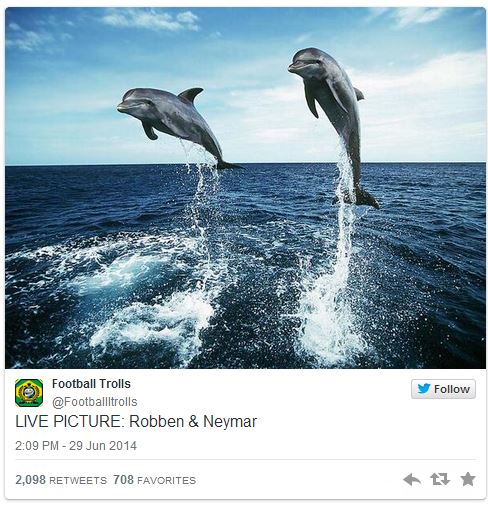 Team Spain
It was a disappointing run for the defending champions, who were out of the competition after losing their second match to Chile. As expected, the memes started flying almost immediately:
Luis Suarez
After Luis Suarez bit Italy's Giorgio Chiellini on the shoulder, he went on to say that he accidentally tripped and fell into him. Riiiight. Here's how Twitter felt about that statement: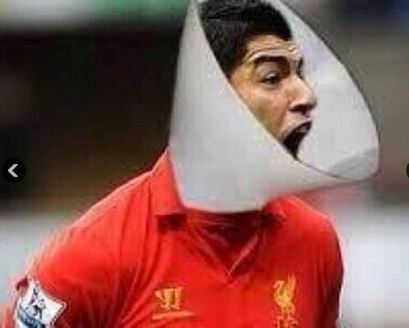 P.S. The Uruguayan was banned by Fifa for four months.