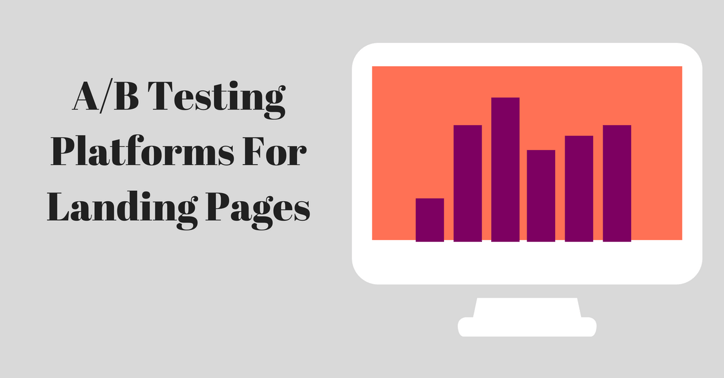 For marketers that are utilizing Landing pages with digital strategies, keeping a keen eye on conversion driven actions could be the difference between hitting engagement goals or coming up empty handed for another month. If your landing pages are receiving a healthy amount of traffic but the conversion rates are low, it may be time to focus some attention to your A/B testing efforts.
So what are the options when it comes to A/B testing platforms or options for Landing Page? Of course there are many different tools and analytics accounts to utilize in this process, and opinions may vary on which ones provide the right answers or options for your test. So in the essence of time, we have three different options that are analyzed through their respective channels.
Google Optimize – This relatively new and free Google product gives users the capabilities to create and conduct website A/B tests in order to fit the right online customer experience which is ultimately the result of an improved website performance. With an easy set up through either a snippet install in the header of your site, or TAG manager integration, this platform integrates directly with Google Analytics to track tests with goals set up within any analytics view. The known downfalls of Google Optimize are the inability to track Mobile apps, utilize third party integrations such as heat mapping and the lack of one on one customer support, since after all it is a free product.
Optimizely – Optimizely has been around since 2010 giving them the perceived upper hand and experience in the A/B testing world. Their price points typically begin at $2,000, but they also include phone support and general account managers that have experience to pass down to your team. Installation occurs with a snippet placement on the pages being tested and integrates easily with many third party tools. In regards to capabilities, Google optimize is closing the gap quickly, but for beginners jumping into A/B testing, it may be worth your while to give Optimizely a call to get a better understanding of what you are trying to accomplish and the best way to overcome barriers
Hiring An Agency – If you are a marketing or sales manager with too much on your plate, it may be a good time to vet through the agency hiring process. Typically A/B testing occurs in SEO or digital retainers with agencies. This would help put these must do tasks at ease for your website while focusing on your rigorous schedule to completing sales and engagement goals. Agencies such as THAT Agency use the above tools to complete these A/B tests and will including their findings within your monthly and quarterly analytics accounts.
Regardless of which path you choose, A/B testing is a great way to gain more insights into how users are interacting on your webpage. This process not only provides you valuable insights, but also helps increase the bottom line of conversions and engagements. If you are ready to get started, here are some of the top elements of a Landing Page to test. Remember that any you have to start somewhere so any test is better than none. Happy testing and as always, feel free to contact THAT Agency with questions or comments on A/B testing.