Let's face it, we've all been to websites that suck. There's no other way to put it. Either you get there and have no idea what to do or you leave because, well, it's probably organized better somewhere else. If your website has a consistently high bounce rate, your design might be the reason. Whether you decide to outsource for web design services or design in-house, there are a few things to keep in mind so you don't sacrifice business growth for a pretty website.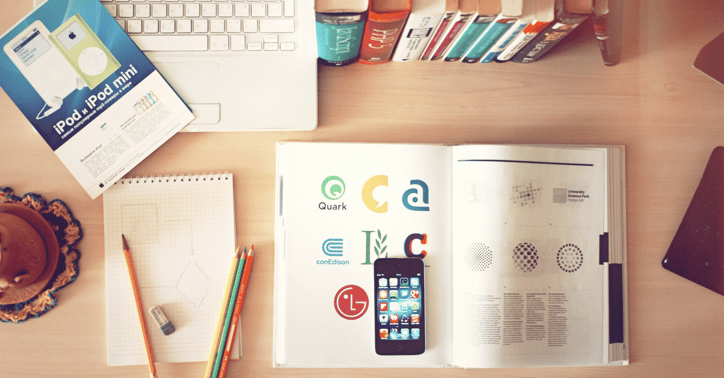 Balance design and functionality
Good design is nice to be greeted with when you visit a site, but great web design compliments the real reason users are visiting. The design of a website could be structured, colorful, creative, you name it. However, if it distracts users from engaging with the great content you're trying to promote then it's doing more harm than good.
Less is almost always more
Before I hit publish on anything, I always do a KISS check. Keep It Simple Stupid. Websites (especially on mobile devices) look much cleaner, organized, and professional when they stick to a simple and consistent theme. Avoid distracting elements that disrupt the flow of the user experience.
Stay true to your brand
The theme of your site and should speak volumes for your brand. Keeping this consistent throughout your web design will allow users to associate your colors, layout, and overall vibe of your website with the value you're providing them. Getting this right will allow you to position yourself as a thought leader in your area. Remember, it's not just about branding, it's about brand equity so don't overdo it.
Use contrasting colors to your advantage
A site with a great user experience guides the user to the next logical step in their engagement. Contrasting colors are your friend, but use them too much and your site becomes "in your face" or tacky. Use a color that stands out from the rest in calls-to-action to draw their attention to the next step in their buying journey.
Use what works
Be data driven. This means A/B tests. This is the easiest way to measure visual elements' effectiveness in helping you reach the overall goal of your website. Whether it's changing the color of your call-to-action or experimenting with position, just because you like something better doesn't mean your customers will too. Make sure to remain objective and driven by analytics data to grow your business.
Focus on the end game
At the end of the day, your website's purpose is probably generating revenue for your business in one way or another. Keeping this in mind allows you to make changes to your web design based on data and projections for a brighter future. Remember, what's flashy or trendy now might not be in a few months, and a permanent change for the worse could be detrimental to your brand.
Your design should be complimentary to your website's goal. If you outsource your web design services, make sure your partner knows your goals so they can make a visually compelling layout that supports your business objectives. The last thing you want is to be in the same situation this time next year so make sure you choose a web design agency thats a great fit for your company.