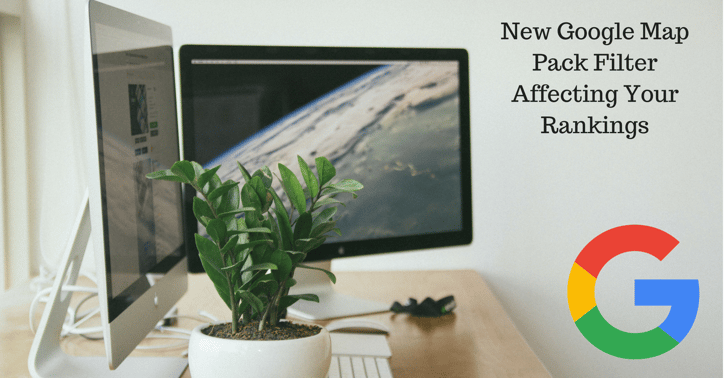 According to MOZ, over 8% of organic searches have local intent. This makes local SEO and citations some of the most important aspects of digital marketers efforts. Without a strong citation strategy, your Local SEO will fall short in a fiercely competitve market. Digging a bit farther into local citations, we believe that the Google my business and local map packs hold some of the highest value for gaining potential customers impressions and traffic to your site.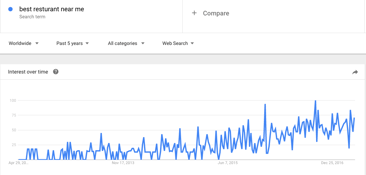 Along with local intent searches, the adjectives of "best" or "highest rated" have been on the rise as consumers try to narrow their search and weed out bad contenders of their business. Check out this recent Google trends chart for the term "best restaurant near me" that shows the impact of this trend over a five year period.
With this recent increase in adjective based searches, Google has put an emphasis on rewarding companies that receive great reviews. As of April 26, 2017 a new Google map pack filter was added to reorder and rank these businesses based on their average review rankings when users choose to use terms like "best" with the core keywords. Another subtle change to the map pack is the highlighting of the new filter option based on average review ratings. Below is an example screenshot taken of same "best resturant near me" query, notice the 4.0+ rating is now highlighted to stand out for searchers.
This new capability puts yet another emphasis on reputation management for not only Google but also all local citations as Google typically is a trendsetter in the search arena. By using a local citation auditing and review company like BrightLocal, you can manage multiple citations under one login. Although these tools are great for ongoing management, hiring an SEO and Social Media Agency can pay dividends to your online reputation by running review and "likes" based campaigns in increase brand awareness and positive reviews on your citations and social channels.
If you would like more information on Local citations and Local SEO, and upgrading your local businesses online authority and precence, contact THAT Agency for a discovery meeting today.