The med spa industry is not hot. It is on fire. A relatively recent hybrid that combines the luxury of a day spa with the cutting edge techniques of cosmetic surgery, med spas have cultivated an ardent following as clients seek to look — and feel — their best.
The interest in these services is certainly there, as is the revenue (the med spa industry is worth about $4 billion). Strategic medical spa marketing can help you leverage it to grow your business.
Top 5 Medical Spa Marketing Tips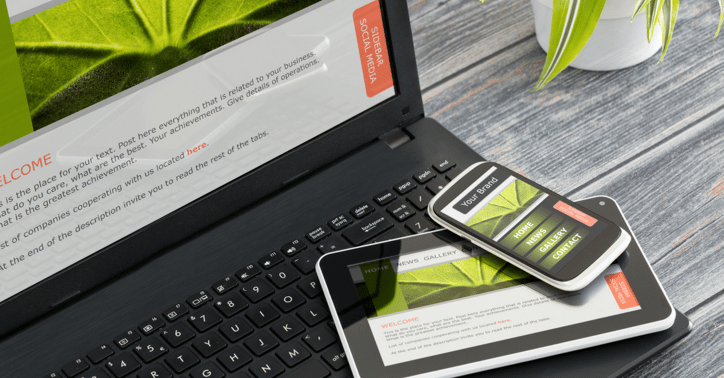 1. Own Your Authority
You must be an expert in this space, and you must convey your authority to your target audience. Here's why: according to an independent study conducted by Marketdata Enterprises, the proliferation of procedures, combined with lack of consistent state oversight, means that "consumers must be more cautious than ever about who they hire."

Savvy clients do their research, and they want practitioners who lead the field. Your digital presence helps you communicate your mastery, education, experience, and results. Everything you do online should build your reputation, from interacting on social media to creating content to offering a user-friendly website.
When prospective clients search for "med spas in South Florida" or "best West Palm Beach medical spas," you want your business to appear at the top, preferably in the "3 pack" of highlighted results.

Some steps you can take:
Verify your business on

Google My Business

to manage your information across all platforms, interact with prospects, and create a strong web presence.

Create content — this will push you up in the search engine results and establish your leadership in the med spa space.

Create optimized profiles for local directories (e.g. Yelp, YP, Yellowbook, Manta).

Add NAP (name, address, phone number) on each page of your website.

Incorporate local keywords.

Engage with your audience on social media, and use the opportunity to link back to your website.
3. Blend online and offline activities
Consumers expect a seamless experience whether they interact with you online, via an app, or in person. You can integrate digital and physical activities in any number of ways. A few ideas:

Ask clients for email addresses when they come in, in exchange for the latest news, specials, and deals.

Offer exclusive deals and specials to online followers/fans.

Create an easy, convenient mobile check-in process.

Encourage clients to use specific hashtags on social media.

Host informative webinars for those new to med spa services and encourage questions.

Encourage online reviews.

Share before/after photos on social and your website.

Carefully employ TV, radio, and print ads to bolster your efforts. When it comes to expensive television efforts, reach your audience where they are (e.g. not the Comedy Central catching reruns of

South Park -

think more of a

This Is Us

crowd).

Get out in the community. If there's a large event, volunteer free (and quick) services, like a facial, a facial massage with hydrating lotion, or a skin care consultation.
4. Invest in visual storytelling
Videos are powerful content, and they are incredibly effective. A well-produced video can boost search visibility and conversion rates. People often prefer to watch rather than read online, and this medium is tailor-made to med spas. You deal in the visual every day!

Try videos explaining top procedures, introducing your practitioners and team, doing Q&As to relieve anxiety faced by newcomers to med spas, or even filming and/or livestreaming a procedure. Share these videos on social media, feature them on your website, and send links to clients (e.g. when you have a client you know would be interested in a procedure you've just explained in a helpful video).
5. Partner with other businesses in your community
There are a few different ways to do this. You could meet with non-competing but related businesses — salons, makeup artists, fitness clubs, nutritionists, photographers — and create a cross-promotion that includes bonus services, lower prices, etc., for customers who visit you and your partner(s).

You can also connect with area businesses and offer them a promotional rate: for example, their employees could get X% off a facial or a retail product. This is a great way to build clientele. You can hook them with your offerings and keep them coming back even after the promotion is done. At the same time, you are being a good neighbor.

Need more medical spa marketing tips? Consult with an agency that can help you grow your business to new and exciting levels.