Instagram recently launched new tools to prevent trolling and cyberbullying. Facebook-owned company states that they want to "keep Instagram a safe and positive place for self-expression".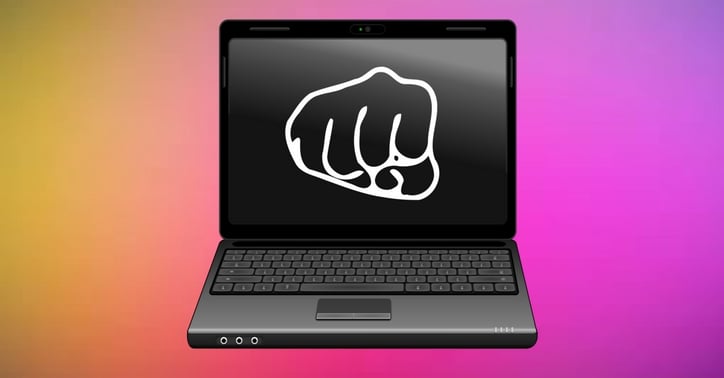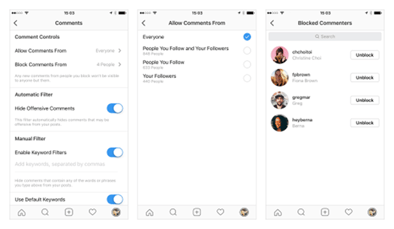 By expanding the comment controls under settings, users now have 4 different options to choose from on unwanted or offensive comments. The default setting 'Everyone' places no restrictions on what and who comments, but you can also select 'People you follow and followers' to keep your circle of allowed comments smaller. Under each option a total number is displayed of the people who are granted access to comment. You also have the power to block individual users from posting comments on your profile. For example, if someone regularly posts unwanted comments on your photos you can now make their comments invisible to everyone except them. Therefore, they will not know their comments are blocked unless they are logged out or view the post from another profile. This will help keep the Instagram community a safer and more positive space free from cyberbullying and harassment.
To access these preferences hit the 'gear wheel' button at the top right-hand corner to the right of the 'Edit Profile' button. Then scroll down to the settings section and hit 'Comments'.
In addition to filtering comments, Instagram also added the ability to report anonymously during live video. If you feel the live video is subjective to violence or someone may need help, you can report it anonymously and Instagram will offer to connect you to trained help staff and resources to assist you.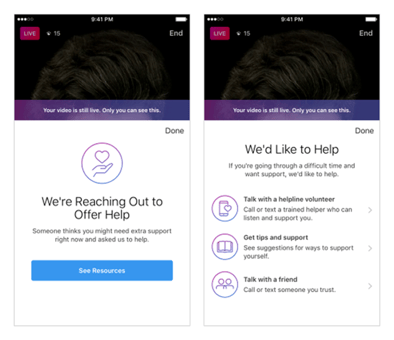 If you need assistance with your Instagram Business Profile or need help witt your Instagram marketing strategyspeak to one of our social media marketing experts to see how we can help!