Think about all the beautiful, shiny cars on your lots or in your showrooms. If you do not leverage every automotive marketing technique at your disposal, they're going to sit there. While people do still stop into the dealership to have a look around, more and more, they are conducting their buyer's journey online. They research. They compare. They question. They think. Online. Are you there with them?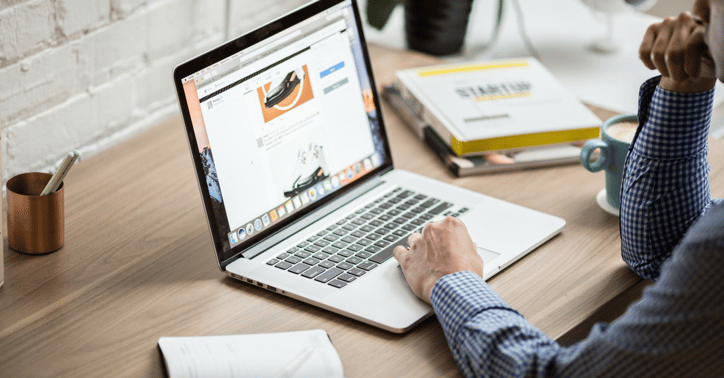 You need to be. When you have a powerful online presence, you can not only compete - you can win.
Recognize Who's In the Driver's Seat
It's not you. It's not your sales team. It's the customer. Today's consumers are more informed and savvy than ever, and they do not have the patience to listen to a hard sell. They are active, not passive, participants in the process: by the time they reach you, they will have researched everything from makes and models to incentives and financing.
Compete with information. The more data and insight you provide consumers in the initial stages of their journey, the more you emerge as a trusted resource - and a source for a new car. Leverage your website, blog, and social media (including YouTube), email and SMS marketing, etc., to reach them with the relevant content they want.
Compete on the Experience
The goal of a good website is to draw customers in; despite wanting to conduct most of the work online, the majority of car buyers prefer to purchase in person. Make sure the ease and convenience of the online experience is perfectly aligned with that of the in-person experience.
Bottom line: can you compete on inventory? Can you compete on price? The answer to both is likely, "Not really." What you can compete on is experience. Convert users with your welcoming, no-pressure atmosphere. Buyers are willing to compromise on price if they get a great dealer experience.
For example, you can offer a comfortable lounge for your prospective customers that invites them to sit and relax (alleviating away the anxiety that often accompanies a visit to a dealership); if you cater to families, include a children's area to keep the little ones happy while the adults discuss safety, features, and deals. Easy and engaging.
Oh, and provide free wi-fi. Customers want to compare and contrast even when visiting dealerships. Why not make it easy? It reflects well on you.

When your experience is in selling cars, managing your digital assets can seem overwhelming. Consumers have completely shifted the vehicle buying process. A digital marketing agency can help you shift with them. This enables you to focus on your time and internal resources on moving those beautiful cars.