Lots of big changes in the Instagram world this month! Around March 15 we learned that the social network will be switching its feed from chronological to best posts first- something that will likely be popular with users, but marketers were not too excited about. Yesterday Instagram revealed an updated web interface that includes a notification tab that's identical to what you see on the mobile app. Check it out-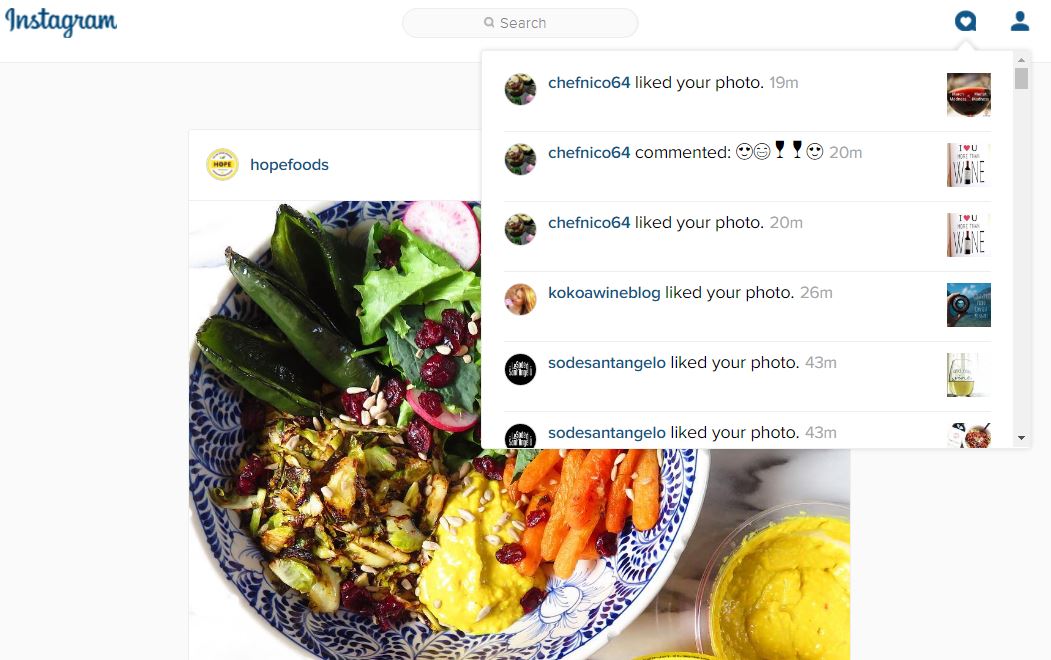 The change allows users to see who liked or commented on their posts, or who followed or tagged them. It's actually interesting that it took so long for Instagram to add this- even though it began as a mobile-only service, it has been around for quite some time. The update came quickly after Snapchat, another mobile-only-at-first service, brought Live stories to the web last month. We definitely don't think the timing of the update is a coincidence.
The update is available to all users, and it will be interesting to see what functions follow. Perhaps capabilities for photo and video uploads using non-mobile devices? We will have to wait and see.
Instagram was launched in 2010 and quickly gained popularity. When it was acquired by Facebook for $1 billion in April 2012, it already had 100 million active users. Instagram currently has 400 million+ users.