Here at THAT Agency, we have been using Instagram as part of our social media strategy for a variety of clients for a long time. We were thrilled to discover earlier this week that we (finally!) have access to create Instagram ads.
Upon entering Facebook's Power Editor we were greeted with the pop-up below, and naturally we wasted no time in testing some new ads. With that said, we'd like to share with you some tips on how to get your brand started with Instagram ads.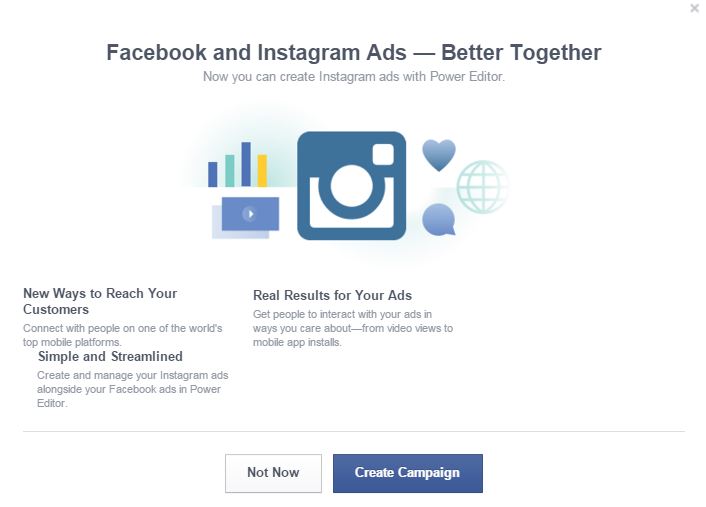 #1- Connect Your Instagram Account to Facebook
Before you can create an ad, you must connect your Instagram account to your Facebook page. To do this, go to your Facebook page, click Settings (top-right corner), and on the left column click Instagram Ads and the click Add and Account. You will either need to enter the login credentials to your existing account, or create a new account.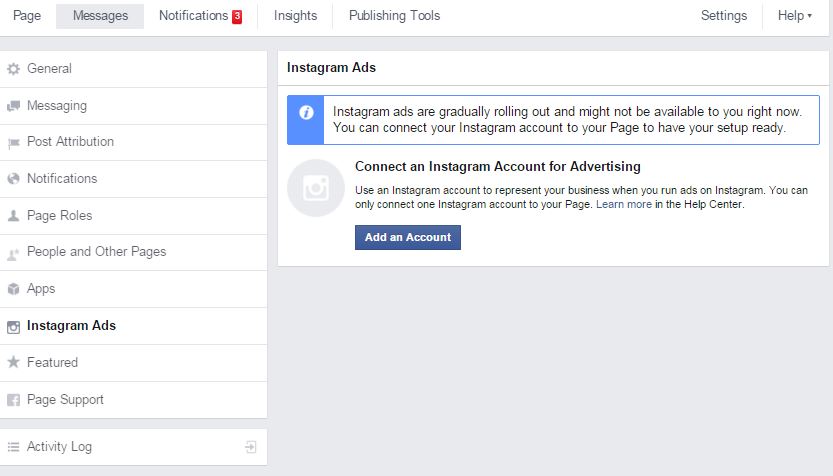 #2- Available Ad Types
Once your Instagram account is connected, head to Power Editor and either open an existing campaign or create a new one. Keep in mind that Instagram ads are only available for three ad types: website clicks, mobile app installs and video views (up to 30 seconds in length).
#3- Select Instagram as Placement
The area where you set up the ad set will look the same except for one important thing: In the Placement section, this is where you can choose to show your ads on Instagram. If you look in Power Editor and still don't see the ability to edit and create Instagram ads, you will soon, as this feature is still being rolled out to some.

Other than the Placement, everything else is pretty much the same. With Instagram ads, you set your target audience preferences and ad copy and creative in the same way as you do for Facebook ads.
#4- Include A Call-To-Action to Photos & Videos
There are currently no limits on the amount of text you can have in a photo (versus Facebook's 20% rule). Take advantage!
Have you used Instagram ads yet? What do you think?