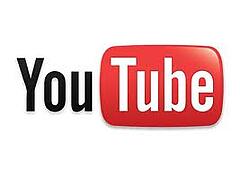 It's hard to beat Facebook's impressive membership of 600 million or their usage statistics, but YouTube has bested the popular social media site in one category: user satisfaction. Google's video service also beat out other networking sites, like Twitter and Groupon. What does this mean for your social media campaign?
Netpop Research, based in San Francisco, recently issued its report, Social Animals: Who's Sharing What & Why Online, which looked at the popularity of major social networking sties. Among those who participated in the study, more than seven out of ten had used Facebook in the last seven days. YouTube was in second place, with a bit less than half of participants visiting the site in the past week. But popularity isn't always about how many people like you, but how well they like you.
When Netpop asked users if they would recommend Facebook to friends and family members, only 36 percent said they would. Only 11 percent of Twitter users said they would recommend the service. YouTube users, however, were much more likely to recommend the video site. Fifty percent said they would tell friends and family to use the service.
What gives YouTube this big lead in customer satisfaction? Some experts posit that it is because YouTube doesn't demand personal details. You don't have to set up an account. You look for a video, you watch a video. That's it. In contrast, if one wants to use Facebook or Twitter, for example, one must create a profile and provide at least some information. Facebook, in particular, has been the recipient of complaints because of security and privacy concerns, and YouTube by comparison appears to be relatively free of this taint.
The study serves to point out how effective YouTube can be as part of a marketing campaign. But Facebook may be a better way to engage customers on a deeper level because of the sense of personalization and communication it can foster. Both, though, can be great tools for businesses.