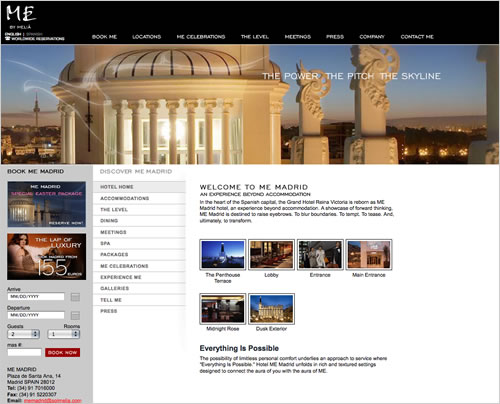 THAT Agency recently updated the online presence of Sol Melia's ME Madrid, an Experience hotel located in beautiful heart of Madrid, Spain. Full screen imagery and an intuitive navigation as well as an easy to use online booking system, ME Madrid's new face on the web matches the hotel's aesthetic to a tee.
ME Madrid is an extraordinary hotel and the challenge of mimicking this style was all up to THAT Agency's capable team. Utilizing flash elements and constructed on a solid PHP platform ME Madrid wraps the user in a sensory experience to behold.
Catering to both English and Spanish, ME Madrid reaches a wide and essential demographic.