We all know about them and about 90% of us use them. So how can using emojis be beneficial to a marketing campaign? Well it's as simple as understanding why we use them in our personal conversations to begin with. We use them to be precise in our messaging, be memorable, tell stories, transmit happiness, and most importantly for marketers it is how to attract millennials. In fact, emoji-based marketing campaigns have increased by 777% year-over-year according to Appboy study.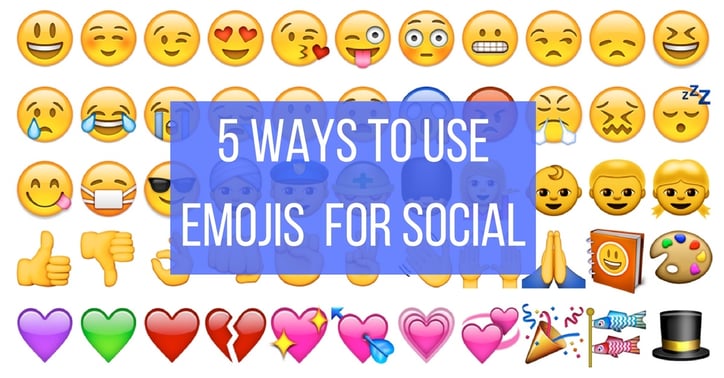 Some of these results include:
Twitter, using emojis resulted in 25.4% more engagement.
Facebook, using emojis resulted in 57% more likes, 33% more comments, and 33% more shares.
Instagram, nearly 50% of all comments and captions contain emojis.
Below are 5 ways to use emojis in your social media marketing:
Identify your brands emojis- Find emojis that align with your brands appeal to better help tell your story. For example, the World Wide Fund (WWF) did this by running an #EndangeredEmoji Twitter campaign on where people could tweet an endangered species character to donate money towards efforts to save them. The campaign received over 35,000 retweets and over 11,000 likes.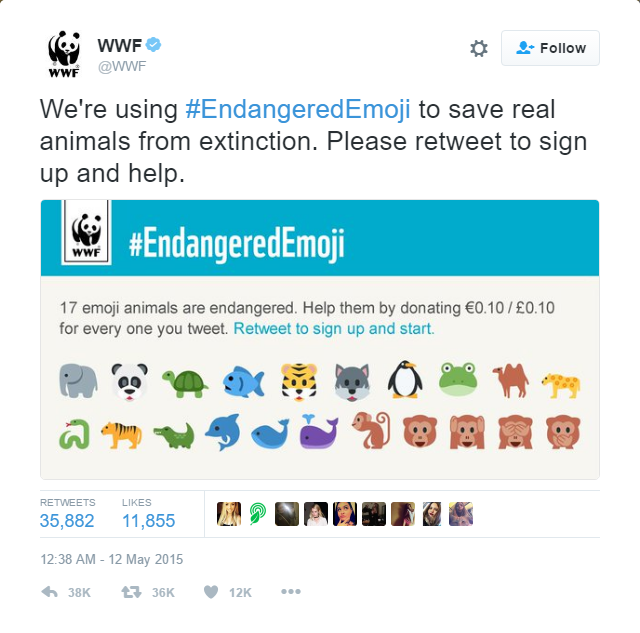 2. Use emojis for real-time engagement- Brands such as Bud Light showcase this with their #4thofJuly Tweet of emojis creating the image of an American flag. By using emojis as a brand it shows consumers the more human side to your company, and it is also a creative twist to traditional advertising. Emojis can be used to draw attention away from seamless characters and create a focal point for your audience.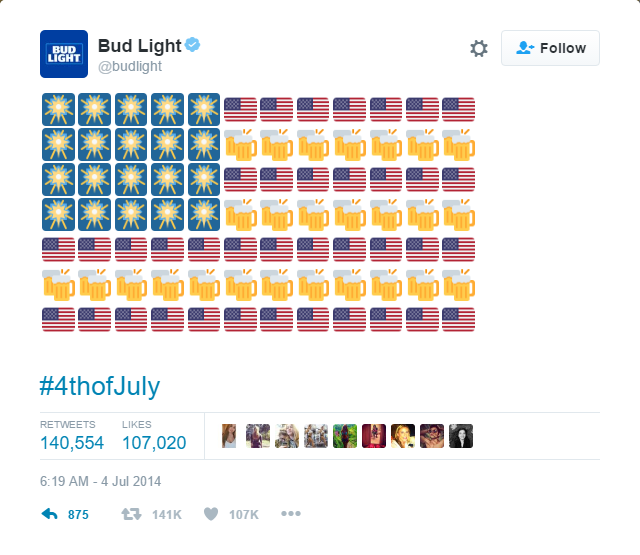 3. Understand what emojis convey- One of the biggest misconceptions about emojis is that what may mean one thing to one person may convey a completely different message to someone else. It is important to decode the many meanings of a particular emoji or group of emojis before potentially offending your audience or coming off unprofessional. Once you understand the power this language holds, you can put your creativity to the test.
4. Keep your brands messaging consistent- Make sure you introduce emojis gradually and choose emojis that align with your brands voice. It wouldn't make sense to for a serious law office to start posting emojis with a winky face. This could catch your audience off guard and could cause them to unfollow or not take you seriously. For instance these are some of the emojis we consistenly use for Rainstorm Wines. Their origin is from Willamette Valley and their brand encompasses everything from the beautfiul scenic Pacific NorthWest, to the funky hipster culture of Portland, Oregon.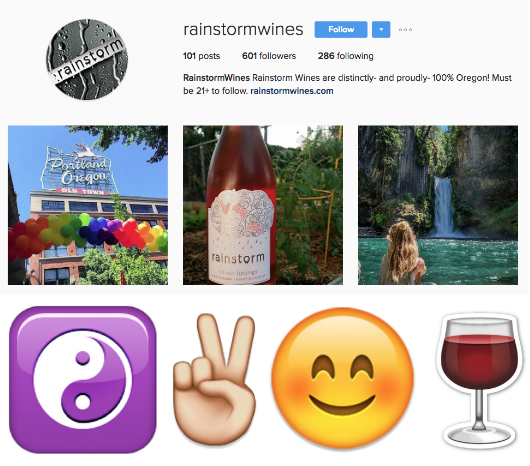 5. Incorporate emojis into your sales funnel-This is where your creativity can be tested. While using emojis can be attention grabbing and a different way to approach traditional marketing tactics, you can even use it as a core feature in assisting conversions. Domino's did an excellent job of displaying this with their 'Easy Order' system. All you have to do is create a Domino's account with your favorite order, link it to your twitter account, and tweet the pizza emoji to have pizza delivered to your door.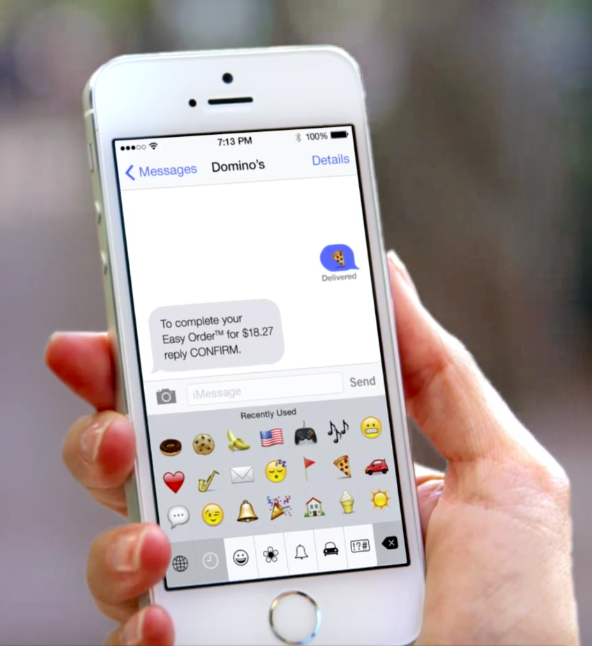 In today's digital age user experience on mobile and desktop are becoming increasingly relevant into assisting consumers from awareness to purchase. Using emojis is a perfect way to simplify the process while also making it a memorable and pleasant experience!