Integrating paid search with your organic advertisings efforts is a great way to reach your audience more effectively, efficiently, and consistently. It can also be incredibly time-consuming. This is why choosing the most qualified PPC marketing agency is critical. You will save not only time, but energy and resources as well. The big question: how do you do it? Start with our 10-step guide to selecting the best agency for your business.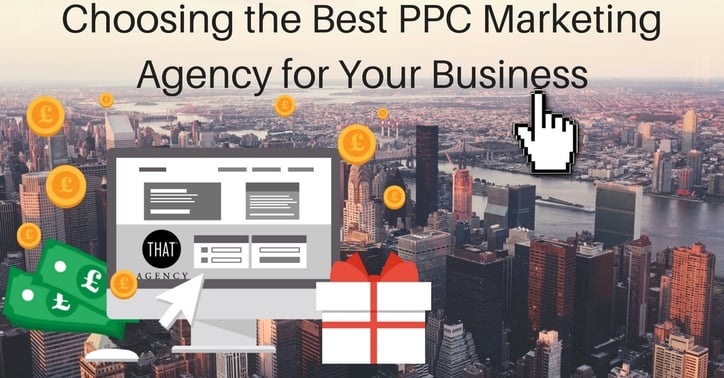 Finding the Right Fit
Choosing an inbound marketing agency that handles your PPC campaigns is one of the most important decisions you can make for your business. And if you choose well, it can be one of the most positive investments you make.
Ask about experience.
What is the background of the agency? How long have they been in business? A firm with a solid track record of success can help you get the results you want - and the peace of mind you need. You will also want to inquire whether the agency has experience in your particular field or niche? How much? What kind? Do they work with your direct competitors? If so, how will they assure confidentiality and completely unique campaigns? Is this acceptable to you, or would it be more advantageous to move on and find another firm?
Ask about client relationship longevity.
Here's a key question to pose to potential agencies: on average, how long have your clients been with you? If they are going through clients like other companies go through printer ink, that's an indication they are doing a few things wrong.
Like what? It could be that they're not executing technical aspects of campaigns (e.g. targeting audiences accurately, selecting keywords, etc.), or it may be that they cannot communicate effectively. Whatever the reason, consistently losing clients after a year or so is a red flag you cannot ignore.
Additionally, it is certainly appropriate to request client reviews and/or testimonials, as well as case studies. And don't be afraid to ask if you can contact a current or former client yourself.
Google them.
You know that your customers are spending a lot of time online, researching products, services, and brands. You know that, to compete, you need a comprehensive presence across channels. That's just good digital marketing. Find out if potential agencies are practicing what they preach. Do they have a clean, easily navigable, informative website? Are their landing pages helpful and compelling? Do they have a blog or resource library to answer initial questions you have? How about an engaging social presence? What do online reviews say?
As well, feel free to inquire about the agency's marketing strategy. They should be able to articulate it to you (without sharing the secret sauce!) in a clear, cogent way. This allows you to gauge their expertise - and their ability and willingness to communicate.
Grill them on strategy.
Less experienced or less savvy agencies may just run ads without developing a solid strategy behind them. For example, they may not give much thought to keyword research or selection. They may not analyze or change ad copy or optimize landing pages for maximum conversion. They may not retarget searchers who have already visited your website.
The reality is that PPC is more than an ad that appears on a search or website; there needs to be strategy behind it that connects every aspect in a cohesive way. Virtually anyone can whip up some ad copy or use software to make bulk changes - it takes an expert team to create a powerful, targeted campaign that works towards your goals.
Learn about the agency's reporting process.
Some agencies simply launch a cookie-cutter ad approach, sit back, and let it play out. And you're paying for this! Unacceptable. Make sure they're doing the work for which you've hired them. Reports can be a big help here. Again, some agencies do not provide reports, or do so only sporadically. And again, this is unacceptable. Ask how often you will receive reports, and if you will have access to analytics on-demand. If anything, you want an agency that will over-report.
A good PPC report isn't just a rundown of the data, though. It contains an analysis of why those numbers are important; in other words, it should answer the "so what?" The data and analysis should relate to your specific goals, and your agency should provide strategic recommendations for improving your campaign.
Discuss metrics.
On what will your PPC marketing agency be reporting? They should be telling how effectively your campaign is marching towards its stated goals. You'll want to understand exactly how they measure progress and success.
Will they simply look at clicks and impressions? Will they go a step further and look at click-thru-rates? Or will they give you the service you need by tracking conversion rates, in-store conversion rates, various search share impression metrics, cost per conversion, cost per conversion lost, etc. Not only should they track these data, they should create easy to follow reports that help you understand them.
Ask about their processes.
How will the agency communicate with you? By what methods will they learn about your business? How will they identify and clarify goals? How and how often will they report out to you?
The answers to all of these questions, and more, should be found in documented processes. You are putting too much on the line - your business's profitability, reputation, time, and money - to accept agencies that fly by the seat of their pants. Look for those with established and proven processes and procedures. This is not to say they won't update or improve these processes to adapt to the changing online landscape - but they should have a solid foundation on which they build.
Meet the team.
Find out who will be working on your account. Will you have a dedicated account manager? What other experts will be involved: you may have people who specialize in search, display, design, copywriting, and/or reporting onboard with you. What specific types of experience does each have in the PPC/inbound marketing field? Meet these individuals and see how they work together as a team. As your team.
Ask them what results they will guarantee.
This is a trick question. Well-qualified agencies that operate with integrity will realize that. The truth is that they cannot guarantee anything in terms of specific ROI. They cannot say, "We promise you'll see a 25% uptick in metric X or a boost in sales of 20%." There are so many variables and factors to take into consideration; it'd be like asking your doctor to guarantee your health or a lawyer to guarantee a certain verdict. What they can promise is to report frequently and comprehensively, communicate effectively, and work strategically and diligently on your behalf.
Double-check your contract.
Before you sign a contract, double- and triple-check your terms and agreements. You want to be sure that you are going to receive all of the services and support you need, and that you are doing so for a fair and transparent cost. Watch for hidden fees that some agencies tack on.
Your contract should include a list of services (keyword research and selection, creative, bid management, etc.), pricing options and schedules, and whether there are any third-party fees (Google, advertising platforms). Also look for content delivery timelines, your responsibilities, additional charges, etc. If you don't understand a term or condition, ask. And it never hurts to have an attorney peruse your contract.
With the right partner, PPC can become a more potent component of your inbound marketing strategy. Make sure to take your time when selecting; it is a decision that can help you move towards your goals - or further away. The choice is yours.