For many SEO's the 165 character limit was a staple guideline for meta descriptions length, but Google has recently put an end to that recommendation. An update to the appearance of rankings and search listings on mobile and desktop occurred in early December 2017 that brought in some cases a 93% character increase to descriptions.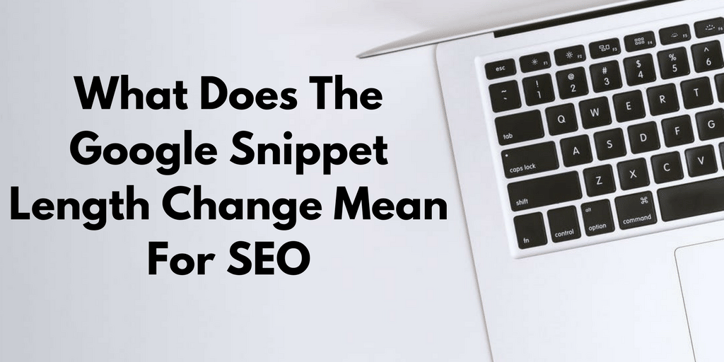 Google Search Results have seen a change in snippet length
Of course with every update there is a bit of unknown, but SEO's have begun seeing snippets as long as 266, 273 and even 320 characters. In this example below the highlighted section of the description is the original 165 limit followed by an additional 102 characters rounding the total out at 267. With the increase of characters, Yoast was able to get a more thorough answer across in their description, whereas the 165 limit character would have left readers hanging.

So, How Does The New Google Snippet Length Effect SEO
Outside of the flexibility of more characters, you may be surprised at the potential effects of this subtle change to the search listings for SEO's and users. Here are some thoughts on the change that you should consider.
Does the increase in description characters help Google & their users?
Google is likely trying to answer more questions in the search listings. This is especially supported with the rise of featured snippets, but why would that help users? Well, it decreases the time it takes for users to get answers and potentially takes away the need to click through to a site. Although not all questions can be fully answered in snippets, it gives users and their smart devices including voice search the ability to find answers that much quicker.
This will likely influence Click Through Rates as a whole in a negative way, but I wouldn't chalk up a decreasing trend in CTR's just yet. With more real estate gained, above the fold sites may get a better end of the bargain making your search engine marketing that much more important to obtain a larger search impression visibility percentage.
What should SEO's do to optimize Expanded Meta Descriptions?
Time to update those descriptions! According to Moz using a recommended 300 characters to complete the meta descriptions is optimal and allows you to answer questions more thoroughly. Not only will that take up more real estate, but there may be a bit more ranking weight passed to meta descriptions that give thought out answers including keywords relevant to a user's search.
Our recommended strategy would be to start with the pages that provide your site with the most organic traffic and work backwards to get a head start and keep those top rankings. To find those pages, consult with your website analytics account or ask your Search Engine Optimization team.
If you need help with your meta descriptions, page titles or anything Search Engine Optimization related, contact THAT Agencytoday to get a consultation.