It's no secret that we live in a time where the internet is the go-to place for information, especially with the increasing speed and ability of smartphones. How do you keep up with this fast paced lifestyle as a business that thrives on local community engagement? There has to be a way for you to maintain a strong online presence and continue to drive traffic, as well as sales. Hiring a local agency can help you with local SEO in a multitude of ways. Not only does this allow you to maintain focus on what you need in order to continue to optimally run your business, it puts your online presence in the hands of professionals. Below is a checklist of tactics to make sure a local digital marketing agency implements in regards to search engine optimization services.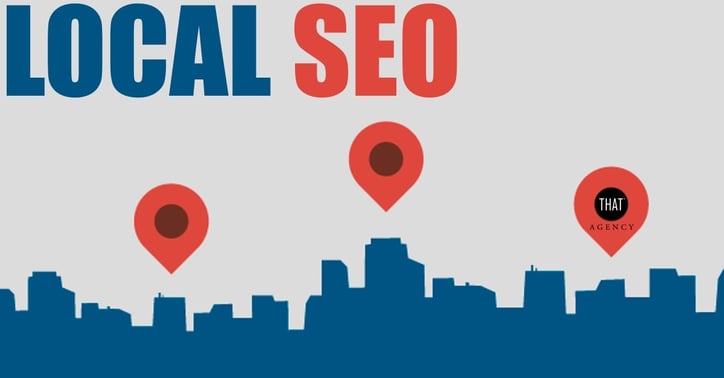 "Closest _____ to me" Searches
How many times have you opened up your smartphone and asked where the closest gas station, car mechanic, pizza place, (fill in the blank) was? In the smartphone driven age we live in, information is seconds away. If your business doesn't show up in these searches, you're missing out on potential customers that are directly looking for what you're offering. Showing up in local searches provides users with an extremely easy way of getting in touch with you thus, increasing traffic and business. Do this for your local digital marketing agency. If they show up in local searches, it means they understand the importance of local SEO.
Expanding your Online Network
Also known as link building, this is a great way to increase your credibility in the "eyes" of search engines. For instance, when you're thinking about trying the new restaurant that opened up, you might ask people that have been there what they thought. In essence, this is what search engines do to websites that are linked to yours. Building a strong network of links that point back to your site is a great way to increase your website's ranking.
Local Business, Local Culture
If your business thrives off local business, hiring a local agency can help you with SEO in ways that an agency from somewhere else couldn't. A local digital marketing agency knows the ins and outs of the culture that your business operates within. Due to this knowledge, they are able to tailor their search engine optimization services in order to efficiently target the most effective keywords to drive traffic. A local SEO expert will understand the local SEO process and techniques that work in your market allowing for targeted campaigns rather than general over-arching techniques used by nationally based firms.
Not only does having a strong social media presence get a feel for the local culture, it allows for direct engagement for users to interact with businesses. Trafficked by thousands of people each day, it provides you with a great opportunity to get your content in front of your target market. Even though the content does not directly affect search engine rankings, social media platforms have become a valuable source of information for users. With more of a personal feel than that of a website, social media is a great way to create content to answer questions that users might have. Social Media also offers direct calendar integration, providing local businesses to set and promote events for the local community in which they operate. This content, as well as event pages, are all pages that can show up in search engines. Your digital marketing agency should be able to integrate search engine optimization services with their social media services to ensure your local business acquires and maintains its presence in the local community.
Are Their Results Sustainable?
Time is money and money is time. When you look at your different business activities the main thing we tend to look at is results. How does this directly impact my revenue and profits? With SEO, it's not always about the end result, but how we get there. There's no magic formula that can be applied to the backend of sites that makes it always rank first on search engines. When looking at agencies for search engine optimization services,, you need to make sure they're results are sustainable. This means taking a look at the process in which they go about conducting their SEO.
Certain techniques, commonly referred to as "black hat", are great ways to increase presence and rankings in the short run, but are extremely frowned upon by search engines. In the long run, search engines will adapt their algorithms and make sure that your site is associated with these techniques. Think of it as a referee catching you cheat, thus knocking you out of first place contention. Make sure that your local digital marketing agency utilizes white hat SEO techniques. Even though it might take a longer time to get the results you want, it will keep you in line for the gold medal spot of ranking number one on search engines.
Stay in Control of Your Assets
I've heard too many stories of businesses that can no longer access their online accounts because their last agency changed all their passwords and account settings. When restructuring your SEO strategy, an agency will need to have access to accounts and make certain changes in order to effectively achieve the results you're looking for. Make sure the agency understands that the accounts are yours, and should you split ways, they remain yours with 100% access to them. Regardless of whether or not you go separate ways, you should still have access to what is rightfully yours. It is often easier to maintain open communication with a local digital marketing agency rather than a large national firm. They tend to be quicker with responses and have the time and resources to focus on your needs when you need them to. After all, that's why you're looking to hire one right?
There are plenty of things to consider when looking for an expert in SEO. Are you a local business trying to capture the attention of the surround community or are you trying to expand your reach into other geographical markets? If you want to focus on increasing market share in your local business market, hiring a local agency can help you with local SEO.