Whether you recently launched a new website or just finished a redesign, you're probably happy that the long-winded journey to a new site is finally finished. Unfortunately, there's no such thing as a perfect website and your work is never really "over". Whether you take on the workload in-house or outsource to an agency, ongoing website maintenance is what empowers your digital marketing to succeed and generate a positive ROI.
In this post, I'll highlight a few misconceptions and mistakes about websites and provide 6 reasons why ongoing maintenance empowers successful marketing campaigns. I'll also explain what is typically involved in site maintenance, so you can get an idea of what it looks like and what you could start implementing for your business.
Ready? Let's go!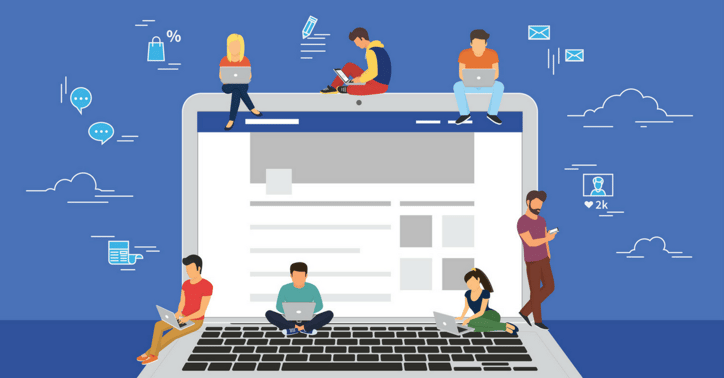 Website Mistakes to Avoid
Unfortunately, there's no such thing as a perfect website. Even though there are no perfect websites, we've all been to great websites, and websites that failed to meet our expectations. So what sets these two types of websites apart? To understand what makes a great website, it's important to know what makes a bad website.
Here are a few myths and mistakes to avoid when it comes to your website.
Being a Perfectionist
Consumer demands and preferences will always change, and getting hung up on creating a perfect website will ultimately hold you back. No matter how perfect you think your competitor's sites are, every site has issues and quirks that could be improved upon.
Failing to Think of User Experience
It's important to understand that your website isn't for you. It's for the people you're trying to get to buy your product or service. Sometimes what you think will work best can be counter-productive for the user and cause confusion. Make sure the end user is at the forefront of your site's design and functionality.
Setting and Forgetting
This is easily the most common, and most detrimental mistake you can make with your website. Regardless of how "perfect" your site turns out, if you don't continually learn and understand how your users interact with it, you could be driving potential customers away faster than you're attracting them.
Approaching Your Site as a Purchase, Not an Investment
Your website is your biggest digital marketing asset. When we see business owners take this approach, ongoing website maintenance often seems "extra" or "a hard sell" when in reality, it's taking care of your investment to ensure a positive return.
Think about it this way.
Let's say your website cost you $10,000. If you were to take that amount of money and invest it in the stock market, my guess is you'd be logging into your brokerage account first thing in the morning to see how it's doing.
Just like the stock market, the digital landscape is constantly evolving. Updates to search engine algorithms and browser capabilities could mean big things for your site, and failing to recognize this could be detrimental to your business.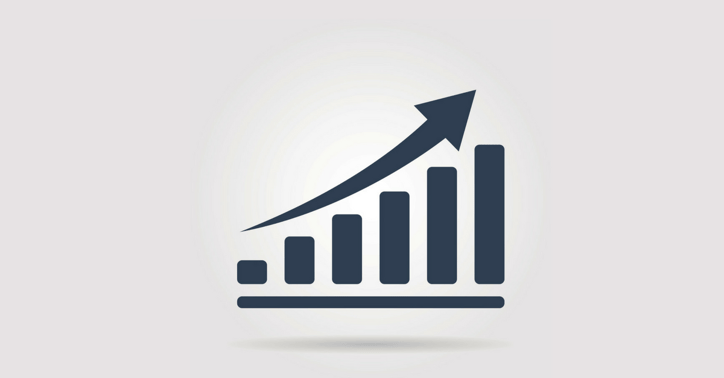 Why Website Maintenance Drives Success
When you look at your website as an investment, you'll be able to see what's working, what isn't, and how you can turn things around to make it more effective. The ultimate goal of your website is to generate some type of revenue for your business, and without ongoing maintenance, you'll never learn how to maximize your return. Here are a few reasons why it delivers marketing success for your business.
Continually Learn About Your Audience
One of the hardest parts about marketing is getting a full understanding of your target audience. Ongoing maintenance allows you to dive into the analytics and understand how your audience is using your site.
Are people converting? Are they leaving your site quickly or are they sticking around? Are there patterns in user behavior? All these questions give you insight as to issues and opportunities for your site. Understanding these patterns and making changes based on the data will help you create a more effective site that's tailored for your specific audience.
Without this ongoing analysis, your site can become stagnant, outdated, and worst of all, useless to people who could benefit from your product or service.
Keeps Your Site Up to Date
Just like we've all been to great and not so great sites, we've all been to a site that looks like it was built in the 90's and hasn't had any updates since. Continually keeping up with your site makes sure that both your content and design are fresh and modern. The last thing you want to do is drive potential customers away because your site looks outdated. Staying on top of your site makes sure you keep up with the latest web design trends so you can look good and perform better.
Maximize Site Speed
Google now takes how long your site loads into account when determining your site's rankings. Not only this, but research shows that the chance of users bouncing from your site skyrockets to 90% when your pages take 5 seconds or longer to load.
Compressing site files and reducing the size of your visual elements can provide your site with a speed boost that helps you rank better and keep users on your site. For your website to work for your business, it needs to load when your users expect it to, and on whatever device they're using.
Increases Online Visibility
SEO is often a focal point for ongoing site maintenance. Just like updating your site's design and functionality to meet the needs of your users, making sure your site looks good in the eyes of search engines empowers your audience to discover your business on the web. Whether it's building an internal linking structure, gathering backlinks, or consistently publishing blogs, SEO helps you establish an online presence around search terms your target audience is actively searching for.
Ensures Proper Functionality
As you launch a new website and make changes to it, it's important to make sure that it works properly. This could be making sure links aren't broken and that your site works across different web browsers. This is more on the technical side of website maintenance, but without it, your site could fail to work properly for your users causing them to go to your competitors.
Proper functionality lies in the coding of your website and you most likely don't have the time to sit down and read through hundreds of lines of code to find a semi-colon that should be a colon. Unfortunately, that can cause a world of problems for your site, and making sure your code is clean and consistent with the ongoing changes is essential to running a peak performing website.
Maximize Internal Efficiencies
Just like your business, you want your website to be as efficient and effective as possible. Keeping your website up to date can often mean utilizing the latest software to streamline your internal sales and marketing processes. Nowadays, marketing automation allows your website to do monotonous tasks without you having to take the time out of your day.
While ongoing site maintenance might be looked at as more time you need to spend, integrating the latest software and technology into your site can save you hours.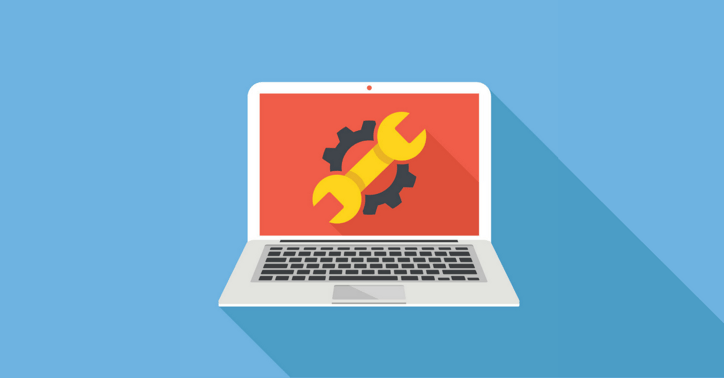 What Website Maintenance Looks Like
As you can see, there are a lot of moving parts that go into to building and maintaining an effective website. It can be overwhelming sometimes, especially when you finish one thing only to discover something else that could deliver better results.
Remember, it's a process and there's no such thing as a perfect site.
So what does site maintenance look like? What are the activities that go into properly maintaining a site and what does it provide your business with? While I mentioned a few in the previous section, here are a few tangible things you can expect to see from ongoing site maintenance.
A Blog That Grows Your Business
With SEO being such an important factor in the digital marketing arena, it's no questions that consistently publishing blog content provides invaluable benefits to your business. Blogging for business growth can generate a massive amount of revenue for your business and deliver quality leads to your business.
From the maintenance point of view, keeping up with your blog includes building backlinks, establishing a relevant internal linking structure, user behavior analysis, and more. A blog that consistently publishes blogs that are optimized and structured for a positive user experience will empower your audience to choose your product or service.
Clean Design and Functionality
If your website is bulky, slow to load, or aesthetically outdated ongoing site maintenance will help you design a site around what your specific audience is looking for. This means A/B testing templates, color schemes, placement of page elements, your site copy, and anything else that could impact how your audience interacts with your site.
Your site may work fine, however if it doesn't work for your audience it, it doesn't work. This data-driven approach makes sure it works for the people it's meant to work for.
Backend Updates
As the internet landscape continues to evolve, there are technical elements that need to be addressed to make sure your site is viewable for everyone. For example, a recent update to Google Chrome shows users a security warning when they try to visit a site without SSL encryption. Put simply, it's making your site HTTPS instead of just HTTP. Without that extra "s", that message could scare your audience away, leaving your site useless.
These technical backend updates aren't something that needs to happen on a daily basis, however when they're needed, they're crucial to making sure your website continues to drive marketing success for your business.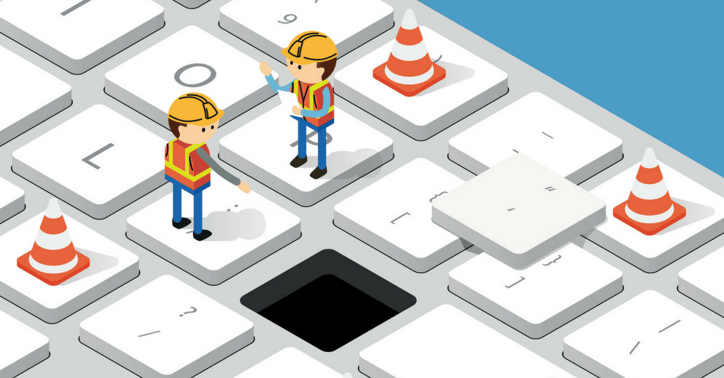 Examples of Successful Website Maintenance
As a digital marketing agency, we've helped a handful of companies turn their websites into revenue generating machines. In the following example, we provided digital marketing services along with ongoing site maintenance to deliver a one-two punch of results.
New Website and Ongoing Services Show 44% increase in Session Duration and 39% Decrease in Bounce Rate
A measure of a good website is how "sticky" it is. A site's stickiness refers to how well it captivates users and keeps them on the site. Average session duration (how long people stay on your site) and bounce rate (the percentage of people who leave without taking action) are great indicators as to how "sticky" your site it.
Before we launched a new website for the South Florida Law firm, LaBovick LaBovick & Diaz, they had issues with keeping people engaged, and ultimately converting visitors into quality leads. Put simply, their site wasn't performing to the best of it's abilities.
When the site launched, we saw an almost instantaneous decrease in bounce rate. This goes to show you how a clean design and functionality play a part in the user experience.
For the last 11 months, we've coupled website maintenance with inbound marketing to create a sticky website that performs. In these 11 months, we've been able to lower the bounce rate by 39% and people are spending 44% more time on their site than they were before.
Closing Thoughts
Ultimately, your website needs to be looked at as an investment over a purchase. This way, you can stay in the mindset that you can actively work to make it better instead of accepting the initial value a purchase provides.
Maintenance focuses on the data to make sure your website is performing to the best of its ability and providing the results you need. Your website is the center of your digital marketing strategy and making sure it's continually delivering business success will empower you to grow your business.
Websites get us excited and making them better is something we're no stranger to. If you have any questions about site maintenance or need help with your site, we'd love to connect and talk about the goals you have.