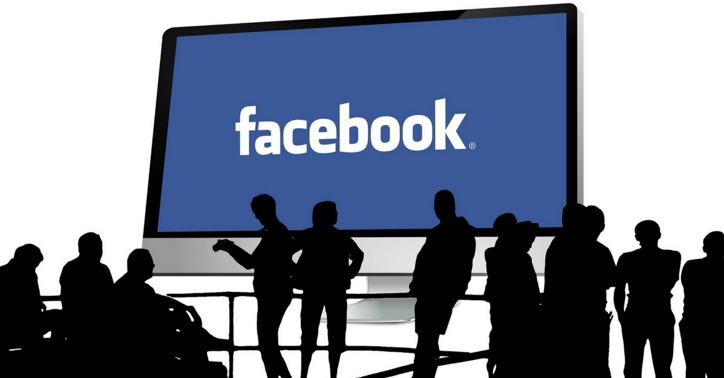 When Facebook first started back in 2004, founder Mark Zuckerberg made it exclusive to his fellow students at Harvard. It grew in popularity, and it's exclusivity began to die off as it allowed anyone age 13 and over with a valid email address to join by 2006. That brings us to today, 13 years after inception, Facebook now has over 1.7 billion users worldwide and provides individuals and businesses with countless opportunities every single day. The number of active Facebook users has grown so much that if Facebook were a country, it would be the most populated country in the world. Regardless of the industry you operate within, you can grow your business with Facebook. Here are a few examples for a few industries:
Automotive
The way people are buying cars is changing. As consumers spend more time online doing research and less time on the showroom floor, Facebook is a great way to meet them in their online research efforts. It allows you to engage customers in every phase of the car shopping and car owning experience. Not only this, but it allows direct feedback, giving you further insights into what is working and what isn't working for your brand.
Consumer Goods
Facebook provides businesses in the consumer goods industry the opportunity to establish and reinforce brand value to target audiences in a consistent, and scalable fashion. Build visually enticing canvas ads and target based on demographics and lifestyles to drive ROI.
Financial Services
Give your company a more personable feel and connect with people you already do business with. In an industry that seems strictly business on the surface, Facebook can serve as a tool to build trust with new audiences and deepen engagement, as well as loyalty with current customers.
Gaming
The gaming industry is no stranger to online channels for feedback and communication with their customers. Just like forums or blogs, Facebook is a great channel to reach, engage, and retain the right players throughout the game lifecycle. Create groups based on genres of games and you can have an interactive channel. This can be an invaluable resource when it comes to new product development and fixing bugs in games that have already been released.
Politics
In an industry where gauging what people think is of the utmost importance, connecting with the right people on Facebook can be a great way to measure the success, or downfall of a political campaign. Connect with all the people who matter most to your campaign so they'll take action on Facebook and in their communities. Use Facebook's analytic tools to see engagement and reach metrics, and you'll get a better sense of where you stand in the big race.
Retail and e-commerce
This industry is a great industry for Facebook. With many retailers utilizing e-commerce sites, purchases are just a click away. This means, a creative ad or boosted post can ultimately make you money in a matter of minutes. Find new customers and deliver results throughout the customer lifecycle, whether you're a brick-and-mortar, online, or multichannel retailer.
Technology
This industry moves quickly, and being able to adapt is paramount to understanding what customers are looking for. Read comments. Share interesting posts about new products and features. Facebook allows you to authentically engage technology consumers and professionals where they're already spending their time.
Travel
It all starts with one Facebook friend's glorious honeymoon pictures from Bora Bora. "Ugh I wish I could go there." User generated content is a great way to prime customers, without having to do too much work. Organic traffic sometimes says it all, and targeted ads will push customers along towards the purchase point. Facebook allows the travel industry to reach customers with the right message from when they start dreaming about their next vacation, to when they return with stories to share.
Facebook has come a long way since it's foundation in a Harvard dorm room. From connecting college students to providing business solutions for expansion and growth on a global level, Facebook has become the world's most recognized social media platform. Connect with customers. Gather feedback. Find new customers. Facebook is like a social stock ticker for your business where the market price is your fan base, and engagement levels are the transactions. Creating a social media marketing strategy with Facebook at the center will increase your digital reach and influence people around the world to do business with your company.