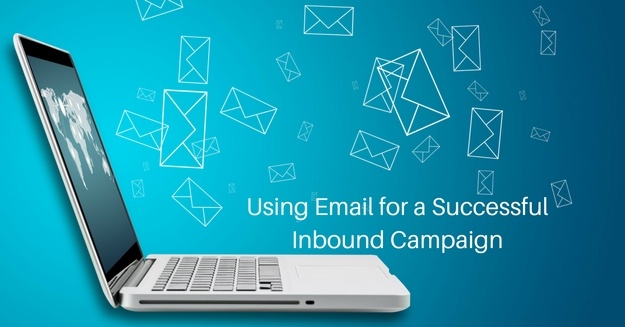 Yes, email marketing is still a "thing," and yes, it can be an effective technique for marketers to build a successful inbound campaign. In fact, as many as 83 percent of B2B marketers use email, according to the Content Marketing Institute. And yet, only 58 percent of these professionals feel the method is effective. There is a gap here - one that it can benefit your brand to close. When used optimally, email marketing can help you engage leads/customers, drive traffic, and foster connections between you and your target audience. How?
The short answer is to integrate email marketing with your other inbound efforts. Now let's look at the slightly longer answer
Make Email Data Collection a Top Priority
For maximum efficacy, email marketing must be permission-based. That is, people need to opt-in. They do this when you provide stellar content and other "offers they can't refuse," so to speak. Purchasing an email list is not going to yield great results because these people aren't necessarily interested; open rates for these types of "wide net" campaigns are dismal.
In addition to hosting great content on your site and sharing it via social to get people to opt-in to a newsletter or other email offerings, you can integrate data collection into other facets of your campaign. Put a signup form on each page that features that great content. Make it easy for people to sign up from your social posts by providing a quick link. When you do email content, create a "forward to a friend" feature. Capture emails through gamified apps or when you offer a content upgrade. There are a variety of methods that are unobtrusive and effective.
Deliver the Right Content
If you're a company like Procter & Gamble or Johnson & Johnson with an astonishing array of product lines and services, segmentation can be ultra-complex. There are simply so many segments that you could easily get lost. When you're smaller, basic segmentation techniques are effective. Categorize people by their place in the sales funnel, their purchase history, their location, their age/professional background, and product interest. Start with these parameters; they enable you to deliver relevant marketing to people without dividing and subdividing your budget away.
Hit Moving Targets
Depending on your target demographics, many of your potential customers are checking their email first via mobile. The numbers increase as age decreases. The point: make sure you are mobile-friendly, or depending on your target, mobile-first. Content and design needs to be optimized to flow perfectly on small screens. Think short, brief content that is easily navigated, limited dazzle and straight-to-the-point formatting, and both plain text and HTML versions of email messages.Test your email templates to ensure they display correctly - and quickly.
Study Your Email Analytics
See how your email campaigns are working by tracking clicks, opens, bounce rates, and other key metrics. But also make sure to see how they're doing in terms of overall marketing initiatives. For example, do people who subscribe to the blog first convert at a faster rate than those who come via another channel? Or, would some contacts benefit from social interaction instead of email? Use the data to inform campaign strategies.
Work Smarter, Not Harder
If you've been focusing on inbound marketing, you have likely built a fully-stocked library of great content. Good for you. Now let it work for you. Integrate the content into your email campaigns; connect the right prospects with the right articles, whitepapers, infographics, videos, etc. Here is where evergreen content comes in handy; you can link to older content just as effectively as new content, and nothing is outdated or obsolete.
Email marketing can be a potent addition to your brand's marketing toolbox. But don't just hit "Send" without integrating other areas of your inbound marketing strategy. Doing so will help you make the most of email.