If you've ever gone on a road trip, you know you need some type of direction when you initially set out on the journey. Unless you're going on one of those spontaneous "I don't want any plans" type of road trips, you've probably set up an itinerary so you can make sure you see all the sights you want to see. It's no different when it comes to your website's content. Just like you set up a map of where you'll stop on your road trip, building a content map for your website will provide structure and a general direction for your content creation efforts going forward. Content mapping will set your website's "road trip" up for success by providing the following benefits for your digital marketing efforts.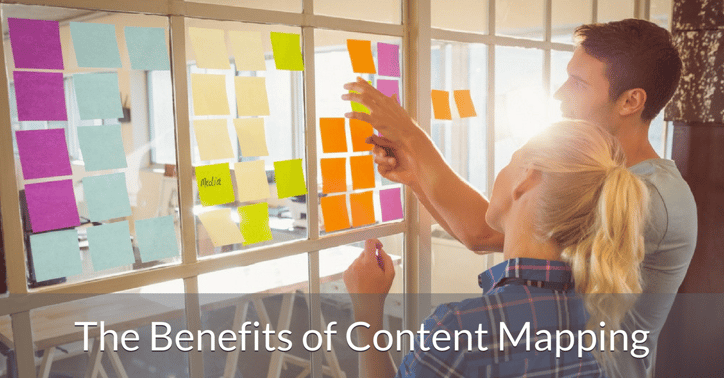 Identify Holes in Your Content Strategy
There are a few ways you can build out a content map. I like to step away from the computer for a little and write out each piece of content on a sticky note and lay them out in front of me. This gives me a visual representation of all the content on a site while still being able to move everything around and organize it in a way that's aligned with the goals the content is trying to achieve.
Once it's organized in a way that makes sense, you'll be able to see where you have missed out on content opportunities. Are there pieces of content that could be better written or be in a better position? Content mapping will show you where you need to strengthen your content strategy and if a full content audit is necessary.
Can Double as a Keyword Map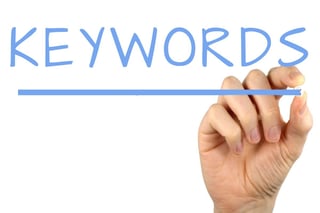 When I'm writing out the titles of the content on the sticky notes I like to include keywords each piece is optimized for as well. This, in some ways, kills two birds with one stone by including keyword mapping into the mix.
Keyword mapping is a much different type of "map", but if you want to get the most out of your content map it's important to get a full scope of what your content is achieving. Including the focus keywords on the sticky notes allows me to better identify the goal of the piece of content, as well as who would be searching for it. This way, I can make sure I cover all my bases with the content and make sure people are actually searching for the topics the content is centered around.
Aligns Content with Personas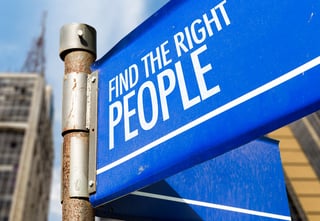 Another great thing about content mapping is that you'll be able to think about who will be looking for the content. Just like including keywords on the sticky notes, I also like to include the persona the content is intended for. This way, instead of just having the titles of your content organized in a sea of sticky notes you'll have a much clearer idea of your content strategy. You'll have the topic, the keyword, and who it's meant for.
If you have small handwriting and can fit it on the sticky notes, you can take it a step further and include the rankings for the keywords and the total number of views the content has received. This will give you an idea as to how effective your content marketing efforts have been and will really show you where you can improve.
Lays Out the Buyer's Journey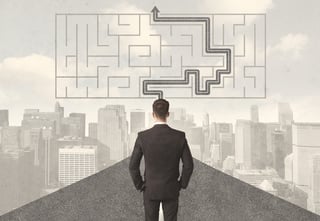 Laying out all your content in front of you in an organized fashion will allow you to see the buyer's journey in terms of the content you provide them. It's important that you have content for each stage in the customer lifecycle so you can provide them value at each step in their journey towards a purchase.
By the end of the content mapping process, your sticky notes will be jam packed with information. It'll have the title of the content, the keyword it's focused around, the persona and lifecycle stage it's intended for, and if you have space the number of views it's received from your audience. It gives you a holistic view of your content marketing efforts and serves an important role in moving forward.
These are just a few benefits that building a content map can do for your digital marketing strategy. It lets you know where you are in your content marketing as well as how effective you've been, and where you can improve. If you need help with your content map, feel free to reach out to THAT Agency. We can provide a full content audit and show you where you need to make improvements so you can attract the right people with the right content.