Empowered customers, armed with technology, have completely changed the car buying process. They are in the driver's seat. Does this mean that dealerships and salespeople are obsolete? Far from. It just means they have to alter their approach; rather than driving the sale, they must become trusted navigators guiding it.
Today's consumers generally follow an 5-step process. Let's take a look at the journey, and how you can leverage it to sell more cars.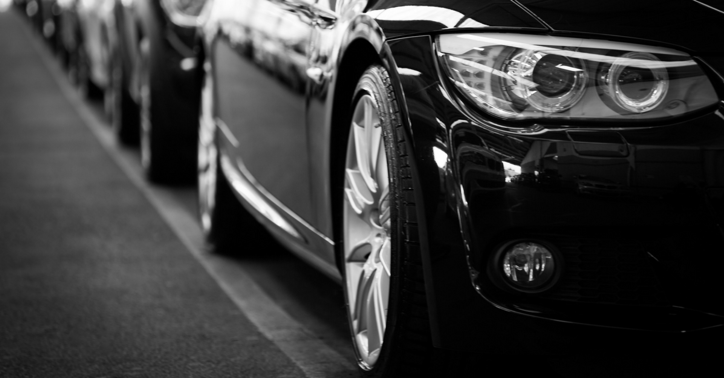 Step 1: Research
What Consumers Do:
Eighty-eight percent of car buyers use the internet to shop, and nearly half (46%) use multiple devices. When they first start to look around, most are undecided in terms of make and model. But by the time they come in to a dealership for a test drive (and over half take just one test drive), they have their minds made up.
What You Can Do:
This means your chance to differentiate yourself comes online, before they ever step foot into your business. At this initial stage of the car buying process, provide consumers with what they really want: information. Your website, social presence, and content plays a key role in building familiarity and trust with potential customers.
Step 2: Loan Approval/Financing
What Consumers Do:
More customers are becoming pre-approved so they know what price point they want to hit. They also want to compare dealership financing to other sources (e.g. banks, credit unions). This way, when they arrive for their test drive, they're ready to talk about the car and ask questions. They don't have to prolong the visit because most of the "boring stuff" (i.e. paperwork) will be done.
What You Can Do:
Make it easy. If you can provide an online loan pre-approval process or some component thereof, do it. A recent study found that 70% of shoppers expect to be able to configure a payment on a dealers website, and 83% say that online buying solutions would help them make their decision. Of those surveyed, over half said they start the credit process online.
If this is beyond your capacity at present, at least facilitate this step by offering clear, relevant information around pricing and financing.
Step 3: Trade-In Planning
What Customers Do:
People want to value their trade-ins before they visit a dealership; this way, they can make a clear, rational decision rather than an impulsive one. It also helps guide their budget decisions. There are various apps available today to help consumers educate themselves on their car's value.
What You Can Do:
Provide a trade-in tool on your website. Braman MINI of Palm Beach does this, and the effect is twofold: first, it engages customers and keeps them onsite, and it delivers useful information - making the dealership an authority in their space.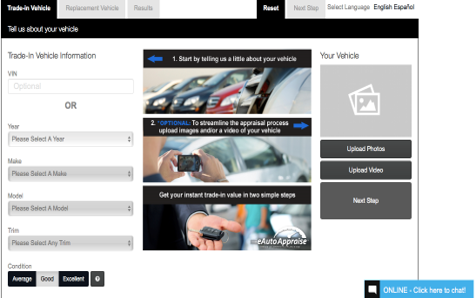 Step 4: Test Drive Preparation
Through their research, buyers decide on a model and then start the hunt. They look on dealer websites to scour inventory rather than driving from lot to lot to look at vehicles in person. From there, they select a dealership or two to visit (calling, texting, or emailing first to see if the car they want is in stock).
What You Can Do:
Lay the groundwork before this point: by providing content and a seamless web experience, you establish a relationship with potential customers. You can offer tips on a successful test drive, articles on the "Top 10 Questions to Ask," etc. Ensure that it's easy for them to schedule a test drive via phone, text, email, or chat. Or, if they prefer to pop in, post your hours clearly and prominently on your website.
Traditionally, step 5 would have been checking prices and warranties. Today, consumers are more likely to do this before going for their test drive. They're all about gathering as much intel before the visit as possible. Facilitate this change by offering transparent pricing information on your site and when people call, text, email, etc., to inquire.
Step 5: Review and Decision
What Consumers Do:
Now's the time they shift into overdrive. Buyers look harder at prices, financing terms, and interest rates, as well as intangibles like customer service and the ease of the car buying process ahead of their final decision.
What You Can Do:
Customers will compare their pre-approved loan to your dealership rates. You can highlight advantageous terms, deals, and specials at this point. And again, if they can do any of these steps online, it helps streamline the process.
It's difficult for car dealerships to compete on price or inventory. Everyone's out to lure customers with the best deals. The way to differentiate your brand is on service, ease, and convenience both online and in person.
If you want to sell more cars, you have to focus the bulk of your efforts online. This is where buyers start their journey, and increasingly, it's the road they stay on to decide on a model, to settle financing issues, to compare pricing, and to find a dealership.
Sales teams still play a critical role, but a lot of the legwork takes place before people ever walk into a showroom or onto a lot. Be the guide for whom they're looking.