How many times do you check your social media feed daily? Once? Ten times? Thirty? As of 2015, the average person visits Facebook at least once a day, and many of those people visit multiple times a day. When you factor in the time they take to check other sites, like Twitter and Instagram, you're adding up to at least an hour a day that people use to peruse social media sites. Why, then, don't you utilize social media to help your business to grow?
You may think that you do use social media to help you to gain business, but many business owners don't know how to truly capitalize on all that social media can do for them. They don't know how to use inbound marketing to help them to generate more leads. The good news is that it's manageable and within your grasp. Here are the top five steps that you can take to help your social media presence build you more leads.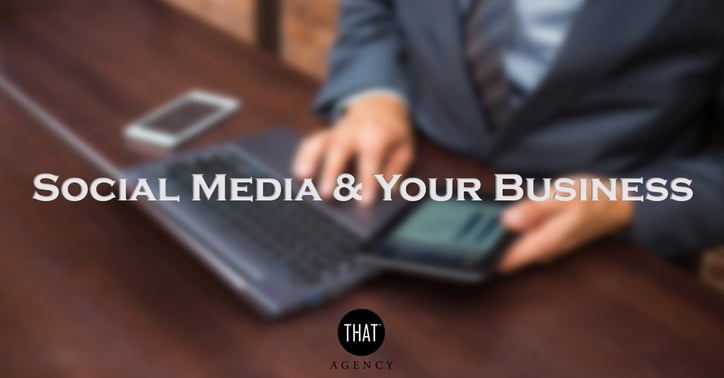 Tip #1: Getting Found
You have likely implemented keywords into your website so that search engines like Google can find you, but have you made it easy for people to find you on Facebook or Twitter?
In order to make sure that people are able to locate your business on these social media sites, you will need to make sure that you are as good about publishing new content on those sites as you are about publishing blogs and content on your website. The good news is that you can repurpose content you're publishing on your website to help build a social media presence.
This is called cross-publishing, and it enables you to make your content work more efficiently and effectively for you. When you cross-publish, you're not only saving time and money, you're also helping to pull people back onto your website. If you post just a teaser of your blog post (e.g. the first few lines as a "hook"), people will be more likely to click through to your site, giving you a chance to engage them further.
Tip #2: Exclusive Content
While cross-publishing is a great way to put your content to work, you still need to offer something special to your social media followers. Doing this makes them feel like they're in an exclusive club. If they are made to feel like your business values them, customers are much more likely to want to connect with you.
One way to do this is to create a special landing page that is trackable and that has content only for social media followers. Then put the link up on your social sites and watch the hits start to rise. It's always a good idea to offer social media followers some sort of exclusive deal, such as a percentage off or a special gift as well.
Tip #3: Be More Engaging
One of the great features of social media, and one reason why so many people love it, is that it gives you the ability to connect with your followers in real time. When someone leaves a message, you'll get a notification and have the opportunity to answer them quickly and professionally.
Some comments won't require answers necessarily, such as when someone compliments your business or your products. However, leaving a quick, "Wow, thanks so much for taking the time to comment! We're so happy that you are happy!" can go a long way in helping people to think more positively about your company.
Responding to negativity is even more important. If someone leaves a criticism, make sure you take the time to answer them. If the comment was public, respond publically and then offer to bring the conversation into a more private location, such as through direct message, email or phone so that you're not airing all of your businesses issues online.
Tip #4: Don't Use All Sites
There are so many social media sites out there that it's easy to feel dizzy just thinking about all the options - and how you're ever going to keep up. Don't worry about the fact that there are over 200 social media sites out there. Instead, focus on one or two websites that you feel will get your company more business.
For example, if you have a business selling IT consulting services, then it's not likely that you will need to have a Pinterest account. But focusing on a Facebook or Twitter account to engage prospects and customers can be a great way to connect, answer questions, and raise brand awareness.
Tip #5: Stay On Top of Everything
Nothing is more sad than a business that allows a social media website to lapse. It gives the impression that your business isn't healthy and thriving. People will almost always shy away from a company that looks like it's floundering, and in letting your social media site go quiet, that is the message you're communicating.
Always make sure that you stay on top of your web presence and commit to checking all your social media sites at least once a day. If you are finding that you don't have the time to do this, you may want to look into delegating the task, either to one of your employees or to an expert in social media and blogging for businesses.
Social media can be a tremendous asset for your business, enabling it to reach mission-critical goals. But not without effort and commitment on your part. When you get serious about getting social, you can see a remarkable ROI.
Contact us and find out what is the best social media for your business!