Attention business owners: cold calling, aggressive sales tactics, and overbearing techniques have gone out the window. To effectively engage your customers and increase sales, take time to perfect the art of inbound marketing. Through this process, you can drive traffic to your website and then convert that traffic, those visitors, into customers. Inbound marketing is about building a relationship with your customers rather than trying to forcefully sell them something.
Not surprisingly, social media is now a huge part of trying to ensure that inbound marketing actually works for your company. Every day millions of people hop onto their favorite social sites to catch up with what's going on in the world - and that's your chance to capture their attention and to drive them to your website.
Fortunately most people are at least relatively familiar with social media, so learning how to use the platforms isn't difficult. But learning how to truly capitalize on all of the ways you can connect with people can be a bit more tricky. Here are a number of tactics and tricks that can help you to make sure that your business knows how to get more leads through social media.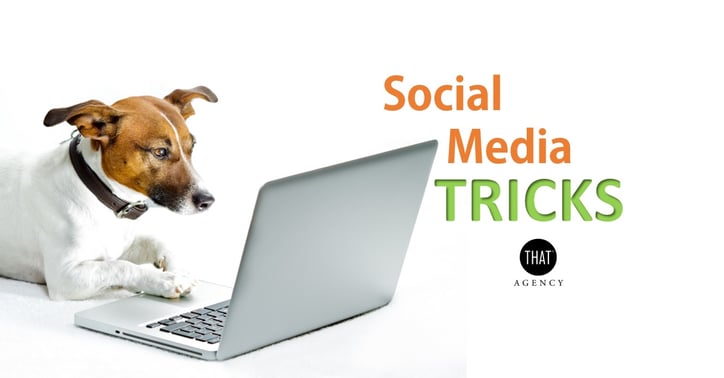 Landing Pages
One of the first steps that you need to take is to make a landing page. Landing pages help to get customers interested in your business. When you link straight to your website's homepage from your social media site, you may find that you're putting customers off. Why? Because it's not directly connected to the link on which they clicked.
Instead, it's a better idea to have a customized landing page, or some sort of specified call to action, for your social media sites. This landing page can have compelling graphics and can call for the customer to like the page, follow it, or perhaps offer a special discount especially for those who arrived at the page via social.
Prewriting Your Content
We all know that it can be difficult to set aside time to even eat or sleep when you have a busy business, let alone keep up with your social media sites. But if you don't post regularly, you'll lose whatever momentum you have built and will have a difficult time growing your audience larger. If you want to ensure that you're able to post regularly while saving time, you should learn how to post your updates in advance.
Most social media sites make it easy to schedule your updates. Many business owners write all of their social content on one day and set it to release throughout the week. Or, if they happen to be perusing the web and find something that fits your site you can write the content and have it post for later date, which helps to make sure that you don't start spamming your site with too much content, which is definitely possible.
Don't Discount The Small Things
One of your employees brings a new baby into the office to show him off. Quick! Grab a picture of that baby (with the parents approval, of course) and throw it up on social media sites! People are looking for businesses to become more humanized when they follow them on social media.
After all, in your personal life you're likely to post photos of friends babies or your new puppy, so that's what readers come to expect when they start following a company on Facebook or Twitter. By personalizing your brand, you're connecting with people the way that you truly need to, building connections that will help to keep your business relevant and that will help to sell your product or service.
Social Media and Research
Social media, aside from helping you to connect with your customers, is also a fantastic way to conduct research. Hashtags, for example, help you measure people's responses to certain topics or trends. TV producers use hashtags, for example, to help them figure out what people are saying about their tv shows. The popular tv show Survivor is just one: creators are well-known for using hashtags to engage followers and to help them to learn a bit more about what people are thinking about the show.
These are only just a few of the ways how using social media can help your inbound marketing campaign. Just keep in mind that social media isn't designed for selling - but that doesn't mean that increased sales aren't a byproduct. Use the tools to connect with your customers and clientele and you'll find that not only do your sales improve, but your customer engagement levels will skyrocket as well. To find out more social media and inbound marketing tricks contact a digital marketing specialist!