It's that time again. While you are putting your 2017 hotel marketing plan into action, monitoring your progress, and, ideally, celebrating successes, it is time to look ahead to the new year. When allocating finite dollars, it is essential that you focus on the critical areas that will drive profitability, namely your hotel online marketing strategy.
Here are some tips to jumpstart your 2018 planning process: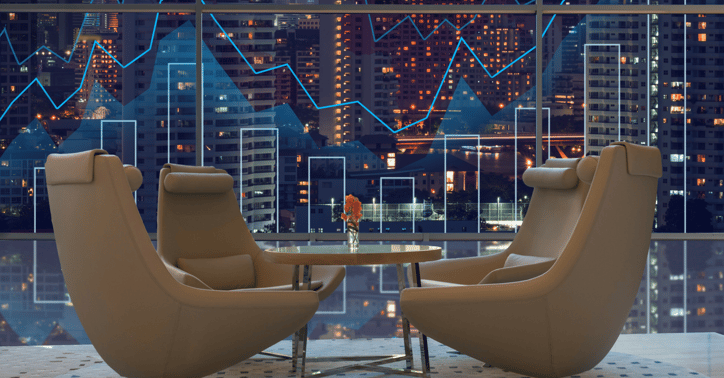 Review 2017
Take a look at the data you have collected thus far; what's worked? What hasn't? What trends are you seeing? Has your target audience changed? Do you need to update your buyer personas? You can course-correct now, of course, as well as use these insights to guide your strategy in 2018.
Establish a budget
Given the 2017 analysis, what do you need in 2018 to reach your goals? Remember, you need to fund each channel sufficiently and in accordance with the potential ROI they can deliver. Base your prospective budget on realistic estimates and make sure they align with your new year's goals.
Fund key channels
In today's dynamic market, you need a multi-faceted hotel marketing strategy that encompasses search marketing, display advertising, metasearch (e.g. Trivago, Expedia, Kayak) advertising, social media and content marketing, and Google Hotel Ads (which operates on a CPC or commission model).
There is no one formula for splitting the budget; it depends on your goals
For example, if you really need to establish your name and reputation, focusing on display, metasearch, and social is important. If your budget is especially tight and you're a small hotel, you may want to concentrate on search until you start seeing gains in traffic, bookings, and profitability. If you're larger with an established name, you have more freedom to use funds across all channels.
Build in flexibility
As you well know, there are ebbs and flows in the hotel and travel industry. There needs to be some give and take in your budget as well; for example, several hotels in South Florida scaled down digital marketing efforts as Hurricane Irma reared its ugly head in summer of 2017. Travel plans were changed, and people weren't flocking to booking sites. Understandable; so adapt. Hold off on intensive campaigns, and shift those funds to continue your strategies when situations normalize.
Conversely, when you notice a bump in search terms related to your niche, you can focus more energy, and resources, on attracting guests. Make sure your 2018 budget plan is flexible enough to flux with demand.
Budgeting is always a complex process; an experienced hotel marketing agency can help you determine an optimal amount (and then a realistic amount!), and advise as to the proper distribution to channels. The best time to start planning your hotel marketing for 2018 is now.