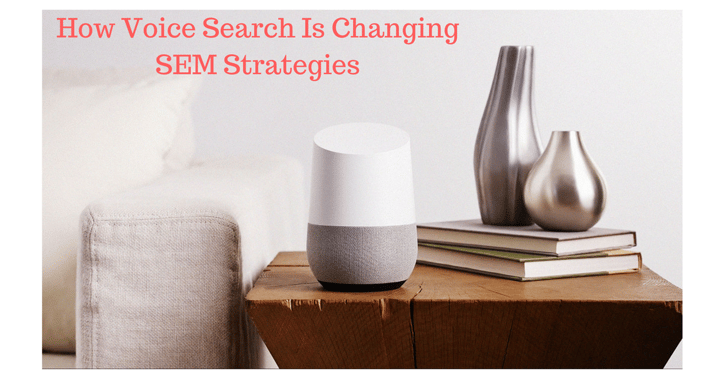 Consumers have quickly adopted the emergence of Smart Speakers & Home assistant devices such as the Google Home and Amazon Echo. It is projected that over 30 million devices will make their way into homes across the world by the end of 2017. These devices paired with voice recognition in mobile phones and other smart technologies have made a noticeable impact in search engine trends. Bing projects that by the end of this year over 30% of their total search queries will come from voice recognition. This will undoubtedly equate to well over a billion searches.
While this momentum shift occurs, it begs the question of how marketers will be able to reach this growing audience with specific and targeted messaging. In their youth, voice search devices do not offer an apparent option to pay your way into first positioning or disruptive messaging, which means marketing natively and humanizing your content with SEO is the logical place to start.
In order to get the most out of your SEO and fully optimize for voice searches, here are a few of the top tips that THAT agency recommends:
Create human friendly content – This means strategizing and creating content to specific questions that your potential customer may ask. Answering specific questions and being conversational in a natural and helpful way will help your visibility in voice searches. Think like a consumer for the product or service you provide, what would be something they would ask? Make sure that answer is at the ready and optimized to its full potential.
Schema markup optimization – The HTML coding on a webpage has add-on capabilities to hold more information that will help search engines better understand the content of your pages. Including markups such as Site navigation, breadcrumbs and rating mark ups help provide Google with a fully optimized site to choose from again competitors.
As of now, asking smart speakers and home assistants questions such as "Are there any clothing sales by me" or "what is the top rated pizza near me" typically leads to a listing of local shops and restaurants instead of a detailed response of discounts or ratings. Although it is not quite a smooth process just yet, we believe these smart devices are learning at a rapid pace. Optimizing the SEO on your pages to their full potential is imperative to ranking highly for voice searches now and in the future.
For more information or consultation on SEM strategies, contact THAT Agency.