If your business has a Facebook Page that is in the Local Business, Company or Organization categories, you will want to verify your page's location with Facebook. This gives you a spiffy gray verification badge, makes your page more likely to show up in Facebook Search and lets the Facebook community know that your page is the official representation for your business or organization. In short, if your Facebook Page has an address associated with it, you will want to complete verification. The process is pretty straight forward and can be done in 2 ways.
To begin the verification process, follow these steps:
Click Settingsat the top of your Page
From General, click Page Verification
Click Verify this Page

When you click Verify this Page, you will see a screen that prompts you to enter your phone number. Enter the phone number of your business and get ready for a call from Facebook.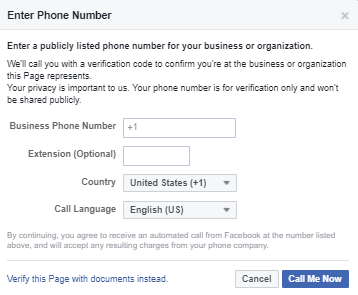 When you answer the phone, an automated message will give you a 4-digit code. Enter that into the box titled Verification Code.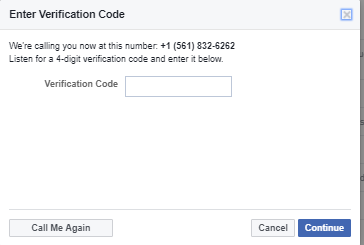 If Facebook recognizes the phone number, your page will become verified. If not, you will be prompted to verify with documents.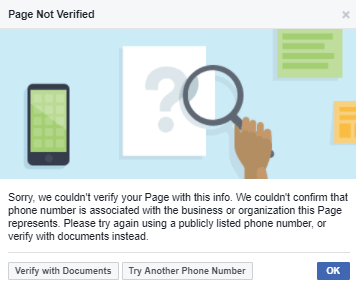 To verify your page with documents, you will need to provide and official document showing your business's name and address. Here are some of the approved documents:
Business utility or phone bill
Business license
Business tax file
Certificate of formation
Articles of incorporation
Once you upload and send one of these documents, Facebook will review and assign verification after the review.
There you have it! The quick and easy process of verifying your Facebook Page!
If you need any help with your Facebook page or any other social media marketing services, THAT Agency can help you boost engagement and grow your business.