We love to travel. Consumers would rather spend discretionary income on experiences, like trips, rather than on "things." And, increasingly, journeys start online. There are over 1.48 million online hotel bookings made each year; this accounts for more than half of all bookings. Sixty-five percent of same-day bookings are made via smartphone.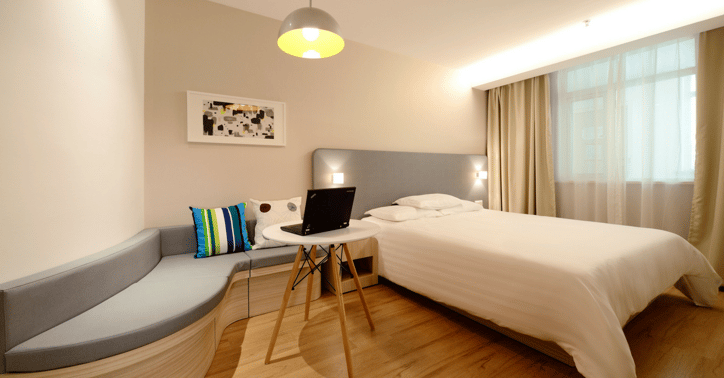 An online presence is critical, and your website is your most potent tool. Or it will be -- after you put these tips into action.
Stellar Hotel Web Design Matters
The source for 65.4% of online hotel bookings is brand websites. Direct bookings are beneficial as they allow hotels to optimize their OTA spend; the more traffic and conversion you achieve onsite, the better.
Start at the beginning -- with content
Before you can think about bookings, you have to attract people to your website. The way to do this is to offer relevant content, tailored to the traveler's needs. Those needs will differ based on where they are in the buyer's journey.

For example, someone in the "dreaming" stage needs inspirational and aspirational content: videos and images depicting the gorgeous scenery in your location and the terrific accommodations you offer. Someone in the "let's make a plan" stage needs information on rates, amenities, nearby attractions, etc. Give them what they want. It's no coincidence that this is also what Google wants, and the search engine will reward you with greater visibility in the results pages.
*Pro Tip: Invest in high-quality professional photos and videos of your property and the surrounding area. If you're in beautiful sunny South Florida, for example, beach shots and delicious seafood dinners in elegant restaurants are gold when it comes to enticing travelers.
Make sure your site is a great destination all on its own
All of that great content needs to be easy and convenient to access. The rules of good website design apply: clean navigation, clear calls-to-action, uncluttered pages.

*Pro TIP: There are a few pages that travelers look at most when dreaming, planning, or booking a trip; the homepage, rooms, special offers, gallery, location, and contact pages see the bulk of clicks. Keep them updated and fresh.
Mobile-responsiveness is not an option
Mobile bookings increased a whopping 67% from 2015 to 2016, and tablet bookings grew by a robust 30%. Desktop bookings saw a slight 4% bump. More travelers are making their travel decisions on-the-go. Make sure your brand is able to go with them.

*Pro Tip: Your hotel web design must appeal to mobile users. To this end, make sure:
You use a scrolling set-up rather than making people click ahead to the next page. Guess what? They won't.

Home, Contact, Book Now, Offers, and other critical content is highly visible and easily accessed.

You add links to maps or, better yet, embed them so visitors won't have to navigate away from your site. And even better yet, provide directions from major routes, airports, etc., as well.
Add booking capability
To turn your hotel's website into a booking machine, well… you need to make sure guests can book on it! Given today's consumers' need for instant everything, they want to check rates and availability and book if they find what they want/need. Don't miss this opportunity; they can easily find a competitor that offers real-time booking. Your hotel digital marketing firm can help you implement an all-in-one solution.

*Pro Tip: Prospective guests need to be able to check prices, but they are inevitably turned off when the price listed on your site is higher than it is elsewhere (e.g. Expedia). Your prices need to be consistent. Again, your hotel digital marketing agency can help you put a solution in place to automate price updates across all channels.
Making booking simple and streamlined
Booking should be as easy and intuitive as possible. You can create a scrolling page that lays out the process with a one-click "Book Now" button at the bottom, or you could create a content page with step-by-step directions.

Your frequent guests and more sophisticated travelers will likely be familiar with the process already, but why not appeal to them and newer travelers at the same time?
*Pro Tip: Have friends, family members, and employees test out your booking page to ensure it really is as easy as you think it is.
With tight hotel web design and development, your brand can maximize direct online bookings (and achieve other business-building goals) and create a hotel marketing plan that empowers you to grow. One asset: so many opportunities.