Hoteliers need to cater to guests -- before they ever call to book a room or walk through the doors. Today, the buyer's journey begins online. It begins with research; with Facebook, Twitter, Instagram, and Yelp. It begins with reviews and ratings, deals and specials. It begins online. In this market, investing in hotel digital marketing is nonnegotiable.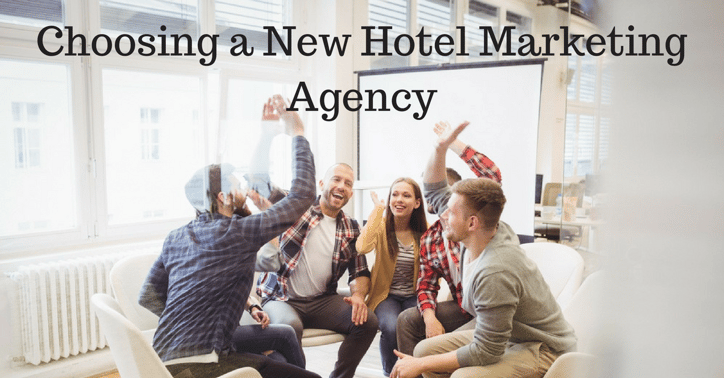 If your current hotel marketing agency isn't helping you boost your online profile or your onsite profitability, it's time to search for a new partner. Here are some tips to help:
Consider location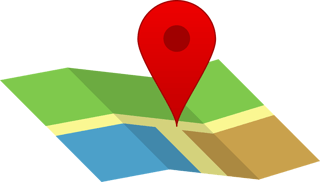 As the old real estate adage goes, there are three keys to success: location, location, location. The same is largely true in the hotel world. Your location matters; what can you leverage to attract guests? From natural beauty to great shopping and art, every location has something special to offer. But did you know that the location of your agency also matters?

When you opt for a firm that operates from your general area -- i.e. a local firm -- they can take a more hands-on approach, from visiting your site to develop more targeted hotel marketing strategies to coordinating regular (weekly, biweekly, or at least monthly) meetings.
While online agencies can deliver great service, there is no replacement for a firm that knows your area -- because it's their area as well. They understand the market, your customers, your challenges, and your strengths.
Ask about their process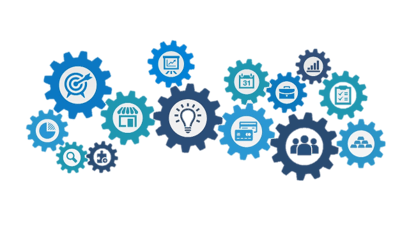 One of the very first steps an agency should take when approaching your hotel marketing is a complete discovery process. They need to learn your business inside and out; when done, they should know more about it than you do! All right, maybe that quite that much -- but close.

Provide them access to key documents (such as your mission and vision statements), and make the time for in-depth interviews. Yes, it takes time. But if they're not clear on where you are now and where you want to be, then their efforts will likely become an exercise in futility. Untargeted and wasteful.
Another integral part of their process should include a marketing audit. In other words, they should examine what you are doing now in terms of online marketing. How do you rank in the search engine results? Do you have relevant social profiles? How's your website looking? Is it user-friendly and attractive? What do the online reviews say?
This gives them a clear idea of where to start, as well as a benchmark against which to measure progress. Also use it as a test. Do they conduct the audit or examination and deliver a list of suggestions? What would they do differently, and why?
Inquire about channel strategies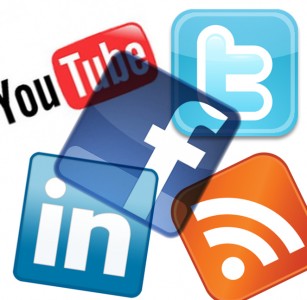 Hotel digital marketing encompasses more than a great website. Don't get us wrong: that is a critical element. A welcoming, easily navigable website that engages prospective guests with compelling visual and written content and enables them to book conveniently is of paramount importance. But your agency needs to go beyond that.

How will they handle email, social media, and local search marketing? These avenues require a multifaceted approach: you're going to have to shore up your efforts on platforms ranging from Facebook and Twitter to Google Local Business. And your website can be a hub of all this activity; make sure it is fully integrated into their strategies. Ask to see case studies attesting to the firm's ability to handle these efforts successfully.
Talk about OTA marketing
Online Travel Agencies have become massive factors in hotel success -- or lack thereof. Most hoteliers have a love/hate relationship with OTAs.

They can bring more business to their businesses, but they have to pay commissions. As well, OTAs typically require you to agree to "rate parity." You must offer the same room at the same price regardless of the channel, even if customers book on your website. Many hotels are now offering programs that deliver discounts when members book directly on their websites.
Your marketing agency should have ideas (and then a targeted strategy based on your needs and goals) on how to tackle these complex issues. How can they help you increase direct bookings? Handle OTAs? Again, ask for real client examples that demonstrate their results.
What's the plan?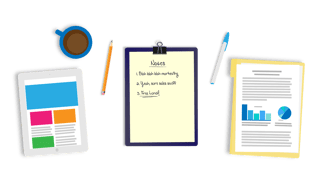 Ask prospective agencies to furnish you with a project timeline. While they may look different from firm to firm, look for incremental steps and targets. For example, it may include a 30-day plan (have digital assets set up, get reporting tools in place, etc.), a 60-day plan (marketing channels, such as website content, blogs, offsite content, press releases, social media profiles, etc. are up and running), and a 90-day plan (the agency establishes clear KPIs and strategies for reaching goals).

Your hotel marketing plan should always include details on how they will measure and report on progress.
When searching for an agency to deliver hotel digital marketing services, be sure to ask for references and take the time to follow up with them. And don't forget to scour online reviews and testimonials.
An experienced hotel marketing agency can help you capture prospective guests' attention -- and lead them right into terrific accommodations at your establishment. Take your time to choose the best partner.