In 2005, social media was in its infancy: just 5% of Americans logged onto sites like Facebook or MySpace (remember MySpace!). Fast-forward 12+ years, and 69% of us share, like, retweet, and hashtag multiple times a day. What does this mean for your plastic surgery marketing strategy? Simple. It needs to embrace — and leverage — social media.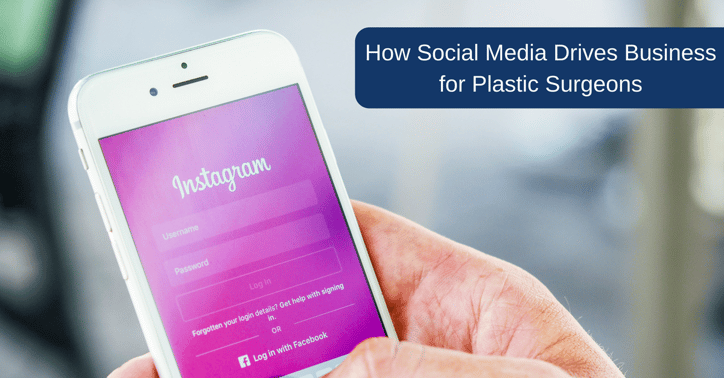 Social media drives growth and profitability by:
Increasing visibility.

Social media allows you to see and be seen. With strong profiles, you can enhance your position in search results. Essentially, you shine a spotlight on your practice, and make it much easier for prospective patients to find you.
Establishing authority.

According to an analysis of research by Daniel J. Gould, (

Emerging Trends in Social Media and Plastic Surgery

), social media can "dramatically increase" your reputation as an expert. This is further bolstered by developing relevant online content.
Facilitating connection to leads and patients.

Social media is one of the easiest, and fastest, ways to connect with people. Not only can you guide the conversation by posting great content, you can answer questions and provide education and support in real-time.
Leading traffic to your website.

When you link to your owned content, whether a service page or a great article, you lead people to your site. Here, you have the opportunity to engage and convert them.
Appealing to millennials.

Nearly 90% of millennials are active on social media. Not surprisingly, a big incentive for plastic surgery: to look good in selfies. The biggest increase in procedures is occurring in those under 30, who want Kardashian lips and

derrières.

Procedures like the Brazilian butt lift and BOTOX have grown in popularity among this age group.
It is important to leverage this interest while at the same time educating prospective patients about the risks of pursuing perfection (or at least the Instagram version). This is true of all ages, but particularly of impressionable and celebrity-influenced millennials.
Get social. Consult a firm that specializes in social media marketing services, and see how Facebook, Twitter, Instagram, LinkedIn, and other platforms can help you build your business.