Your website is the hub of your digital marketing efforts; it is the single most critical asset you possess in the quest to build occupancy rates, profitability, and your profile as a must-visit hotel. But is your current hotel website design holding you back?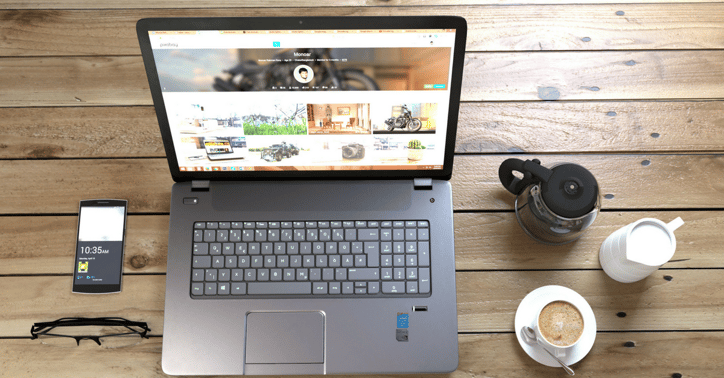 The majority of hotel bookings are made online. If you're not getting a piece of that very substantial pie, then you will find it difficult to continue to compete in this space. The right website changes, though, can improve user experience - and get you a big fat piece of pie.
Give Them the Features They Want
Start at the beginning: what do people searching for hotels want? According to research by PCA Predict, it's this:
Secure online payment options.

Clear list of facilities (gym, pool, sauna, onsite restaurant, etc.).

Customer reviews.

Quick, easy booking forms.

High-quality photographs.

Option for email or text booking confirmations.

Price transparency.

A fast website.
A slow, outdated, ill-equipped website is as off-putting as a room orange shag carpeting and a scummy shower. Make your online experience as comfortable and convenient as the experience guests will have when they walk through the doors.
"Quick, easy booking forms" deserves more mention: if your form is overly long or complex or frustrating, people will abandon their efforts and go elsewhere. Streamline, ask for the essentials only, and make it painless.
Make it Insta-Worthy
One of the biggest turn-offs among travelers is the lack of photos on a hotel website. According to TripAdvisor, 79% of users are heavily influenced by photographs while booking, and 82% are influenced by proximity to great attractions. Capture the images that are going to capture prospects' attention.
It is worth investing in a professional photographer to show your property, facilities, rooms, and surrounding attractions in their best, most Instagram-worthy light. You can also feature a gallery of photos taken by guests. Extra credit for user-generated content!
Highlight Reviews
So many reasons to feature guest reviews on your site. A few:
Consumers trust their peers more than they trust brands (at least in the initial stages of the buying journey).

They want and expect reviews, and they will leave your website to find them. Don't let 'em go! Keep them onsite and engaged by having reviews, ratings, and testimonials right there for them.

You can highlight your best features. Never lie or misrepresent your hotel in terms of reviews; that said, why not accentuate your assets?

You engage the people who left the reviews, encouraging them to book again. When people feel heard, they feel valued.

Web users like them so Google likes them. Reviews are great for your search rankings.
Leverage Guest Data
You have a goldmine of data with which to work, such as when certain types of guests book and their demographic. For example, do you see a spike during school vacations when families get out of town to enjoy the sun? Is wedding season your busiest? Do you see a lot of locals around the holidays as they flock to your locale to shop?
Leverage this data to inform your marketing strategies. You can target specific guests at specific times and create a more customized experience for them on your website.
Start the Journey… Before Guests Ever Leave Home
Most travelers begin their buying (and booking) journeys by dreaming. They're imaging the trip they will take, the sights they will see, the food they will sample, the comfortable hotel room they will enjoy…. Help them.
Their first interaction with your brand may well be online; you must use this opportunity to create the vision and the promise. Your website can capture their attention and provide endless fodder for their dreaming stage. It should also make it effortless for them to take the next steps.
An experienced hotel marketing agency can help you incorporate the most effective
web design trends
in the industry - so you can start enjoying that pie.