When it comes to the hospitality industry in 2017, what is the overarching theme? Disruption. Experts predict healthy bookings across both leisure and business segments — but those gains do not come without significant challenges. Shifts in the economy, technology, and consumer tastes create a whirlwind of change, but they also carry with them tremendous potential for professionals in this field. With hotel digital marketing, your brand can capitalize on this opportunity.
From Disruption to Success: Leveraging the Power of Digital Marketing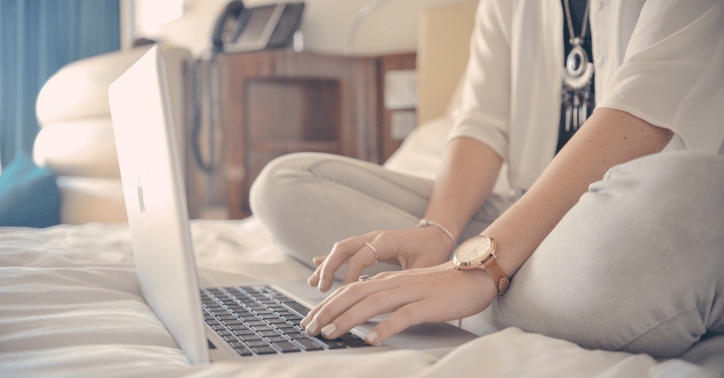 According to industry-leading consulting and advisory firm Deloitte, "the winners [in the hospitality industry] will likely be those most responsive to change." Responsiveness is one of the key defining factors of digital marketing; its strategies empower brands to flex and adapt to ever-shifting marketplace and consumer trends.
The first step is to realize that digital marketing is not a linear path. If we think of it in terms of travel, it's not one A-to-B avenue. Rather, it is more akin to a series of interconnected routes which converge at your destination: success. Integrating a number of tactics across channels is essential for a strong, and effective, strategy. To this end:
Start at the Beginning: Your Website.

Despite the glut of online booking sites, consumers still start — and often, finish — their journey to securing rooms or tickets from business websites. Savvy shoppers want the best rate, and that's frequently accomplished by booking direct. More good news: visitors spend an average of six minutes on hotel websites.
This is 360 seconds to engage, entice, educate, and convert. Optimize your website with carefully targeted keywords, images, video, and details regarding accommodations, rates, nearby attractions, and other key details. Enlisting the help of an experienced hospitality and hotel marketing agency can help you capitalize on this opportunity.
Consider your OTA Strategy.

Hospitality-based businesses often have a love-hate relationship with online travel agencies (OTAs). While they can help book vacancies, the commission rates can be high, and contract terms can be difficult for some hotels to swallow. At the same time, it's unwise to write them off completely.
The key is to maintain a healthy mix of direct (e.g. your website) and indirect (e.g. OTA) channels: in other words, don't put all your eggs in one basket. OTAs can assist you in markets where you do not have the reach or at times of year in which business is slower. Look at your OTA contracts and how you can realize more favorable results.
Harness the Email Marketing Machine.

With social media and other digital avenues open, do not forget about

email marketing

. Research shows that these tactics result in at least four times higher ROI than other means. The goal is to extend an offer of value to your current/potential customers. Use enticing subject headers such as "Enjoy 2 complimentary meals at our 5 Star restaurant if you book now" or "Enjoy 50% off at our luxury spa with your booking."
And do not forget to tailor your message to your target audience. For example, are you catering to an upscale, luxury market? A casual couple-oriented segment? Families? Talk to them; add value that meets their needs.
Grab On-the-Go Customers.

More than half (51.8%) of

travelers who book digitally

do so via their mobile device. More people are also researching their trips with their smartphones and tablets. Mobile-ready sites are a must in the hospitality industry as they are in most other niches. Talk to your

hotel marketing agency

about solutions to help you capture the attention of on-the-go audiences.
Socialize.

According to Forrester, 60 percent of hotel guests use social networks when they research and book their travel and accommodations. You can use platforms like Twitter, Facebook, and Instagram to engage and educate them.
Post relevant content, such as top 10s (e.g. items to pack, places to dine, hotspots to hit), info on your locale, travel tips, in-the-know advice (make tourists feel like locals), etc. Advertise specials, highlight fun events in town, encourage reviews and images from actual guests, and otherwise engage customers. Draw them to your site for a booking, and remember to use appropriate hashtags, links to your website, links to promotions, etc.
About one-third of business travelers post reviews on social networks; this is an opportunity to build your brand and satisfy customer needs.
Capture the Dreamers.

The best part of a vacation? The anticipation. The first steps of the

buyer's' journey in the hospitality industry

are dreaming — almost 70% of business travelers watch travel videos online — and planning — the average traveller navigates to over 20 sites prior to booking. Give them content to whet their appetite for travel: images and videos, in particular, are effective in generating interest and helping move customers from dreaming to booking.
In the highly competitive travel world, digital hotel marketing empowers your brand to stand above the rest of the crowd. Employ tried and true techniques to ensure your business responds with agility — and for optimal results.