As small business owners or managers of home service companies like Plumbing, Electricians, HVAC repair or Locksmiths, marketing can be a challenge when wearing multiple hats day to day. It's no surprise that when a potential customer needs your service it can also be a hectic addition in their everyday lives.
Often there is a disconnect between guaranteed or certified home servicing companies reaching and communicating with the end consumer. Whether the disconnect occurs in reaching customers or following up with their call, a seamless process is easier said than done.
The good news is that Google has recognized this disconnect and created Local Service Ads to overcome some of the challenges that take place with home servicing companies.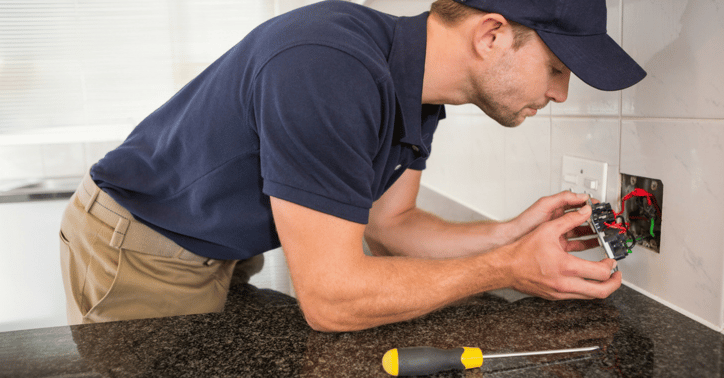 What are Google Home Service Ads?
As a division of Google AdWords, local home service ads are tailored to help market and advertise localized Home Servicing businesses on the top of local Google Search listings with an easy to use management app. The simple process allows Plumbers, Electricians, Locksmiths and more to receive and manage leads, track those leads to bookings, communicate with customers, review reports and adjust budgets without manually managing an AdWords account. Unlike a standard search campaign, Google creates the ads, the geographical targeting and the keywords that bring in the potential conversions, giving small businesses more time to manage projects and serve their customers.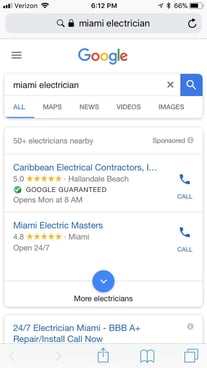 What are the main benefits of Google Home Service Ads
Lead flow & ROI is reviewed and managed within an app
Management is simple, personalized and easy to communicate with potential clients
Potential Customers will find you while searching for your specific services, as your company will be seen at the top of Google for those services.
When approved for the program, and a free background check is conducted, Google displays a "Google Guarantee" next to your branded ads adding more value than a typical search ad.
This is not a bid for jobs platform and there are no contracts, customers select your profile among all others.
Who are Google Home Service Ads For
Local service ads are currently available for these specific categories; plumbers, electricians, HVAC companies, locksmiths and garage door services. Although these ads are available for use and more locations are added on a regular basis, there are still select cities that have the capability to utilize these ads. For all other cities, standard pay per click ad management is the encouraged. Here is the list of cities as of November 2017:
Phoenix

Miami

Atlanta

Chicago

Boston

Washington D.C

Los Angeles

Riverside

Sacramento

San Diego

San Francisco

San Jose

Detroit

New York

Philadelphia

Dallas

Seattle
How to Start Using Google Home Service Ads
The businesses that fit the above categories and locations are able to create a home services account and are automatically applied for the Google guarantee once signed up for the Local Service ads.
In order to receive the green Google checkmark guarantee badge, businesses must pass a preliminary background check and supply their business license and insurance details for verification. Although the guarantee is a profile advantage, it is not required for all industries. Learn more about the sign up process here.
Digital Marketing Disclaimer for Home Service Companies
Businesses that utilize this capability will be exposed to many more end users and will most likely receive an increase in leads. That being said, it is important to provide a disclosure that this is not the end all be all to achieving success with digital marketing for home service companies. Allocating an appropriate budget across Search Engine Optimization, Social Media Marketing and potentially other Paid Search Marketing options will bolster digital marketing efforts as users are on multiple channels.
If you would like a full digital marketing strategy audit, contact THAT Agency. Our team will review and walk through each element with you in order to bring more qualified leads to your business.