If you're reading this, you probably understand the frustration of the rate parity that comes with your hotel's OTA listing. Despite the obvious downside of the listing commission, Google studies show that 52% of travelers visit a hotel's main website after finding it on an OTA so they still serve an important purpose in hotel digital marketing campaigns.
Your listing is probably your biggest source of referral traffic and by optimizing your site properly you can take advantage of this opportunity and get more direct bookings.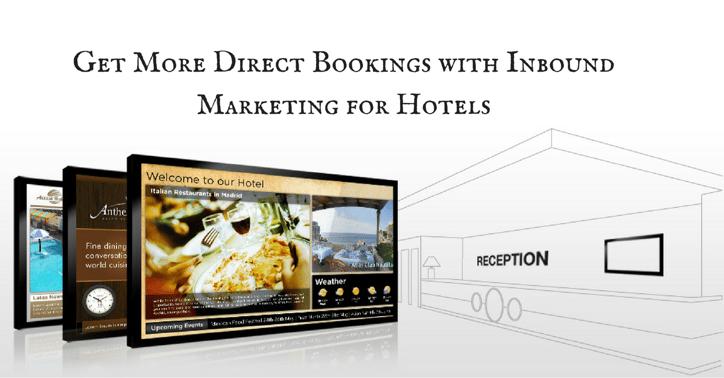 Hotel Website Design Matters
When people come to your site from an OTA, they're deep into their research process. They're clicking with intent to find information, and making it easy for them to find is extremely important. Make it as simple as possible for them to identify your USP (unique selling points) and provide a clear call to action so they can dive deeper into your site.
The speed and mobile friendliness of your site are also extremely important. Users won't wait very long for your site to load and studies show that more than 83% of users expect a site to load in 3 seconds or less. On top of this, over 73% of consumers won't return to a website if it doesn't load properly on their mobile device.
In order to provide value to your guests, your site needs to be optimized to facilitate value discovery.
Establish your Hotel Guest Personas
Your hotel won't be everyone's cup of tea. Establishing your ideal hotel guest personas will allow you to target the traffic coming into your site by appealing to what they're looking for in a hotel. Have a deep understanding of your hotel's core competencies and use them to provide the best experience to the right guest.
Attract Hotel Guests with Content Marketing
Once these users land on your site, the next step is capturing their attention with relevant content they can use to help them choose a hotel. This can be done with a videos, brochures, nearby activities and attractions, anything that gets them visualizing themselves at your hotel is a great start.
It's also important that you integrate your content marketing strategy with your hotel's inbound marketing strategy so you can gather valuable information about guests as they go through their decision-making process. This takes your content strategy to the next level by creating a personalized experience for each guest based on their lifecycle stage.
User-generated content = Social Proof
A great way to simultaneously build a personal brand and populate your site with great content is with user-generated content. Incorporating user-generated content into your hotel's content marketing strategy gives guests the assurance that people love your hotel, and assures them that they will too.
When visitors come to your site from an OTA and see user generated content, it acts as a warm welcome for them to come and express themselves. It also shows that you care about what your guests think about and do at your hotel. Your hotel wouldn't be a hotel without your guests, and user-generated content is a great way to get that point across to your site's visitors.
Offer an Incentivized Loyalty Program
If you want to get more direct bookings, you need to make your guests feel like they'll get something in return. For your loyal customers, they expect an extraordinary experience. They know your hotel is awesome, so now it's time to give them a reason to come back.
This can be done by emailing them about exclusive events, giving them free upgrades with their next stay, or anything that makes their experience better than the last time they stayed with you. The great thing about a loyalty program is that members won't even think about going to an OTA. They'll know to go directly to your site so they can reap the rewards you offer.