Google has been making quite a few changes to the main SERPs (Search Engine Results Pages) in recent months. In an effort to "clean up" the view, they continued with the decision to have the right hand side PPC ads removed in mid-February 2016. Google's idea is to align all efforts, and make the desktop experience more similar to that of the mobile experience. With this change, you may see a completely bare right hand side of the Google SERPs screen [like the screenshot below].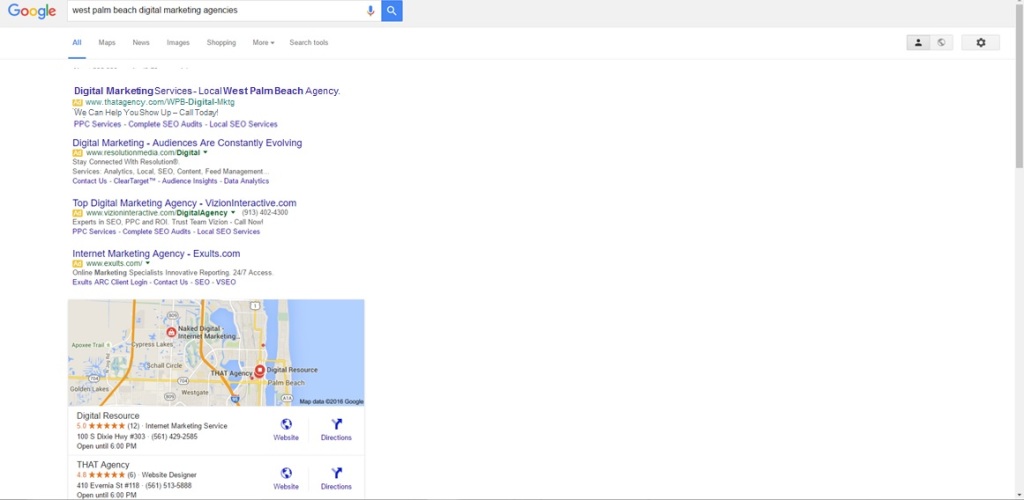 Or, you may see the PLA (Product Listing Ads) or the Knowledge Graph taking up that space [like the screenshot below].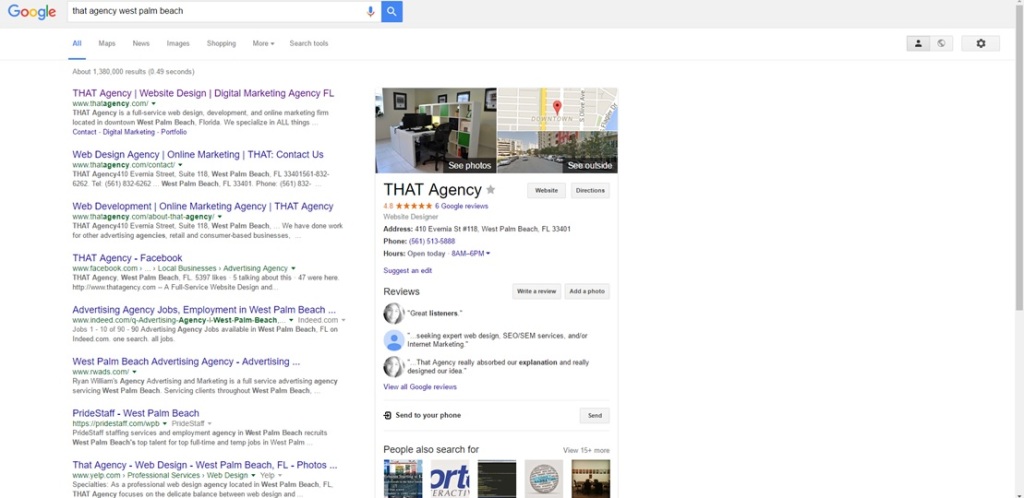 With this major change from Google, came a huge uproar from the digital community - most advertisers worried their average CPCs (Cost-Per-Clicks) would increase tremendously. This fear came from the fact that instead of there being ten (and sometimes eleven) ad placements located on the first page of the SERPs, there would soon only be a maximum of seven. Therefore, with the lowered opportunity of first page placement, and significantly lower opportunity for above-the-fold placement, competition would increase tremendously.
It may be too soon to tell, but several reports have shown that after just a month of this rollout, we haven't really seen many changes to the average CPC, overall. In fact, in some cases, we've even seen them decrease. In some ways, this isn't much of a surprise. Think about it, any paid search specialist in their right mind would never be optimizing a campaign for any ad placement below third position anyway. Therefore, the ads that were showing there (pre-change), were probably not getting clicked very often. Once the change occurred, they simply aren't there at all. We'll be sure to keep our eyes on the SERPs over the coming months, and if the industry starts to change, we'll be sure to let you know!
Ultimately, digital advertising best practices will simply always prevail. Optimize your best keywords, and campaigns, for the lowest CPCs, and highest possible positions, and you'll be sure to see a good return. Don't know how to do this? Well, if you are looking for digital marketing services, (including, but not limited to: social media management, paid search advertising, search engine optimization, or local SEO services), we can help! The digital advertising experts at THAT Agency are always on the cusp of industry-rich news, and ready to build your business right along with you! Contact THAT Agency, the marketing leaders in sunny West Palm Beach, FL, today!