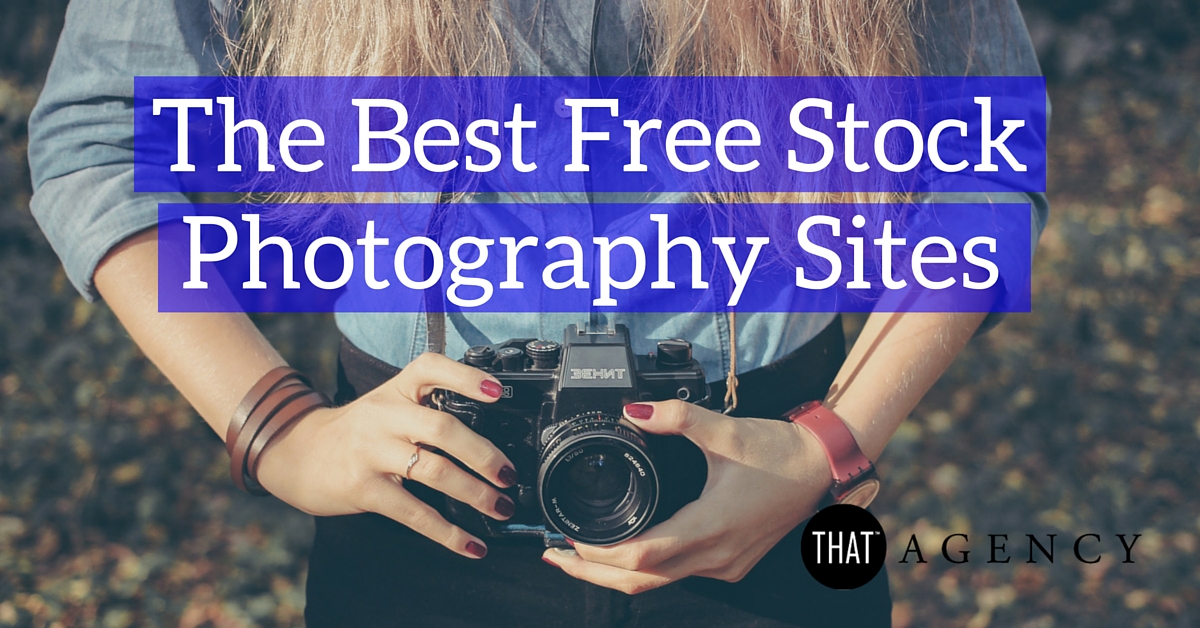 What do websites, blog posts, presentations and social media posts all have in common?
They all require images (well, the engaging ones at least).
One of the most challenging parts of a web designer or digital marketer's job is finding compelling, high quality images to use. Not only are many cheesy and outdated, but they also cost money. Fortunately there's been an increasing amount of websites popping up that offer free stock photography, and some of them are pretty great. Here's a list of some free stock photo sites worth checking out:
Unsplash is my personal favorite. It features a collection of free high-resolution images, and I have yet to see one that is tacky. The site includes many landscapes, and refreshes with 10 new photos every 10 days, so there's almost always something new to choose from.
Gratisography features free high-resolution images taken by Ryan McGuire of Bells Design. New photos are added weekly, and all are free of copyright restrictions. There are many quirky images of people and animals on here, but also some nice outdoor shots.
Splitshire is a collection of free stock photos taken by Daniel Nanescu, updated almost daily. This site features more photos of people and objects than nature.
New Old Stock features vintage photos from the public archives, and are free of known copyright restrictions. What I like about New Old Stock is that most photos have a description below of where the photo was taken, or what it's all about.
PicJumbo is a collection of free photos for commercial & personal works. New photos are added daily from a variety of categories including abstract, weddings, nature, food, technology and also seasonal categories like Christmas.
Life of Pix, created by Leeroy advertising agency in Montreal, offers free high-resolution photos with no copyright restrictions. New photos are added to the site weekly.
Negative Space posts 20 new free, high-resolution photos each Monday. You can search photos and sort them by category, colors and copy space position.
Superfamous Studios, the LA-based studio of Dutch interaction designer Folkert Gorter, allows you to use it's photos as long as credit is provided. The site features many aerial and landscape shots. (Also, how cool is the kaleidoscope background on their homepage?)
IM Free is a curated collection of free web design resources, all for commercial use. Some collections include templates, business, people, sports, nature, transportation, cityscape and more.
Lastly is Little Visuals, a site that has some great photos (mostly landscapes). Sadly the owner of the site passed away in 2013 and thus no longer provides new pictures. All photos that have been posted were released under the creative commons license public domain dedication.
What are your favorite stock photography sites? Let us know in a comment!