When you log in to your Facebook account, do you feel like every other post in your News Feed is a branded post or ad?
According to a new study from social media management company Socialbakers, only 3% of the Facebook News Feed consists of ads. This may seem like a surprisingly small number, considering Facebook generated $11.5 billion in advertising revenue in 2014. However, despite this large amount of money spent on ads, a majority of the branded content you're seeing in your News Feed is actually free; the study found that 24% to 29% of a person's typical News Feed consists of content from Pages- owned by brands, organizations, and public figures.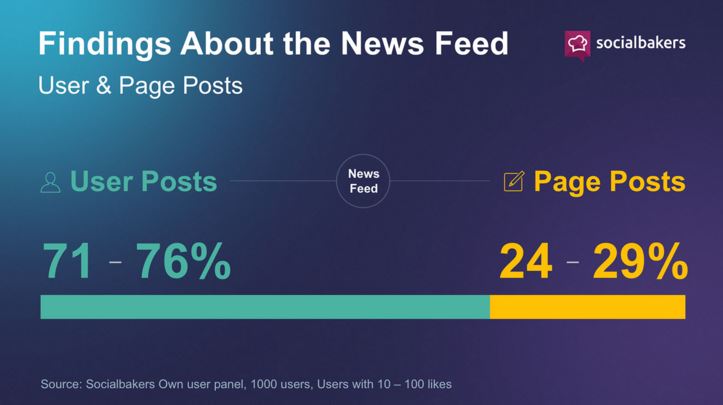 When a person "likes" a Page, the brand's content will show up in their News Feed. The more Pages that a person likes, the more likely they are to see branded content. Some of the most common reasons Facebook users "like" a Page are to support the brand, receive coupons and discounts, and receive regular updates about the brand.
For those who don't like many Pages, there is a greater chance they will see sponsored Page posts. Some 10% of Page posts are sponsored overall (but 97% of the content users actually see in their News Feeds is organic, not sponsored.)
Socialbakers' study was based on activity from 900 users on more than 23,000 Facebook sessions. You can view the full article here.