The Local search results continue to evolve, especially over the past several months with mobile surpassing desktop in online searches / website visits. In order to not be left behind the pack, every online marketing needs to stay up to date with the changing climate of local searches, and local SEO stats. At THAT Agency, we're prepared to help your business expand and thrive in the ever changing vertical of local online searches.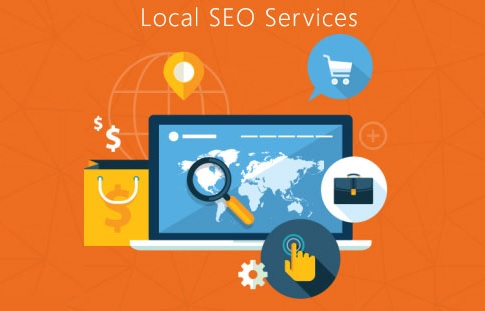 1) 50% of Local Searches (via Mobile) Lead to Store Visits within 1 Day
Back in May 2015, Google conducted some research that helped online marketers in understanding consumers' local search behavior. According to this Research: 50% of local searches lead to a store visit within 1 day, conducted on a mobile device, compared to 34% of desktop [local searches] that lead to store visits within 1 day.
In order to ensure that you're ranking for your local search terms, first and foremost: get your Google My Business page up and verified for your business. Make sure that your NAP (Name, Address, and Phone Number) are consistent across all channels and verticals, such as your website, review sites, local listings/directories, and social media networks. Of course you will also want to be optimizing your backend SEO with your local geographic keywords (such as: the URLs, H1 tags, Meta Data, as well as Website Content). Lastly, you'll also want to ensure you're using some local business schema markup so that Google can better identify your location.
2) 18% of Local Searches (via Mobile) Lead to a Sale within 1 Day
In addition to the stats above, Google also found that 18% of local searches actually lead to a sale within one day. This is an interesting figure because we would typically look at the mobile searches for store visits, directions, or some form of contact; however, we're also seeing that nearly 20% are also likely to make a purchase. In fact, mobile devices have be noted as having the highest conversion rate, among all other devices. In addition, also of the consumers that were visiting storefronts, 15% of all in-store activity included data comparison searches online.
3) 88% of Shoppers Trust Online Reviews
It should be no surprise to any of our clients that online reviews are an extremely essential part of their digital marketing. Reviews do not just affect your company's reputation, they can also directly affect your search engine optimization efforts, as well as social media, of course. Not only do nearly 90% of all online consumers trust online reviews as much as any personal recommendation, but Google is also using these reviews in determining where you are to rank in your local rankings. That's why it's extremely important that you're listed, and accumulating reviews on all of the main Online Review sites.
BONUS - Half of Mobile Users Prefer the Mobile Site vs. an App
This stats struck us as interesting because there has been so much of a big push for app creation in recent months, yet research shows that actually 50% of all mobile users would typically prefer staying on a mobile browser, rather than leaving the site and moving over to the app. In some ways this isn't such a surprise, seeing as users are usually more familiar with the setup of the actual site, whereas apps are often far more segmented than a mobile site. (If you're not familiar with it, it might be harder for you to navigate).
Whether it's preparing your site for local foot traffic, playing catch up after Google's Algorithm mobile-related update [Mobilegeddon], or just need some assistance in implementing some of the best practices to ensure you're showing up for local searches, THAT Agency's SEO team can help! Contact the leading search engine optimization experts in West Palm Beach, FL. today for your free quote!