When we tell people that one of our specialties here at THAT Agency is social media marketing, they often assume that means we just post and monitor posts on Facebook all day. While that is one part of the job, what we do for our clients spans such a larger range. There are, of course, other social media sites other than Facebook, each with their own set of best practices and paid advertising platforms. And if you're active on any social media site, chances are you've seen a contest, sweepstakes, poll, or interactive promotion of some sort.
With all of the competition on social media these days, brands must get creative in order to stand out and keep their fans engaged with the content they're posting. We have created custom promotions of all kinds for our clients, from quizzes to photo contests to instant rewards to polls.
Below is a sampling of the social media promotions we have created and managed for our favorite THAT clients:
Social Media Contests
A social media contest can be as simple as posting to social, and having people reply for a chance to win, as shown in the image below. The pro's to this are that it can take just minutes to create, although you will have to spend a little more time monitoring the answers and contacting the winner.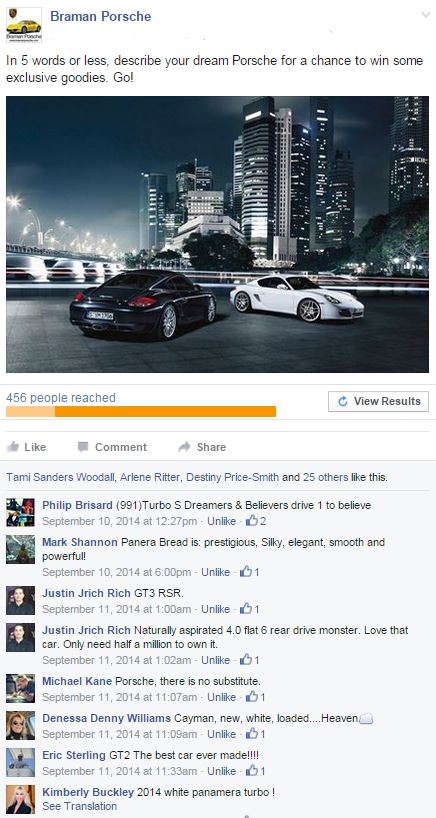 There are also photo or video contests, created by a third party software such as Woobox. This allows brands to create contests that can live on Twitter or Instagram (users enter by adding a designated hashtag) or Facebook tab, as shown below. The contest tab can also be added to a website using an HTML code.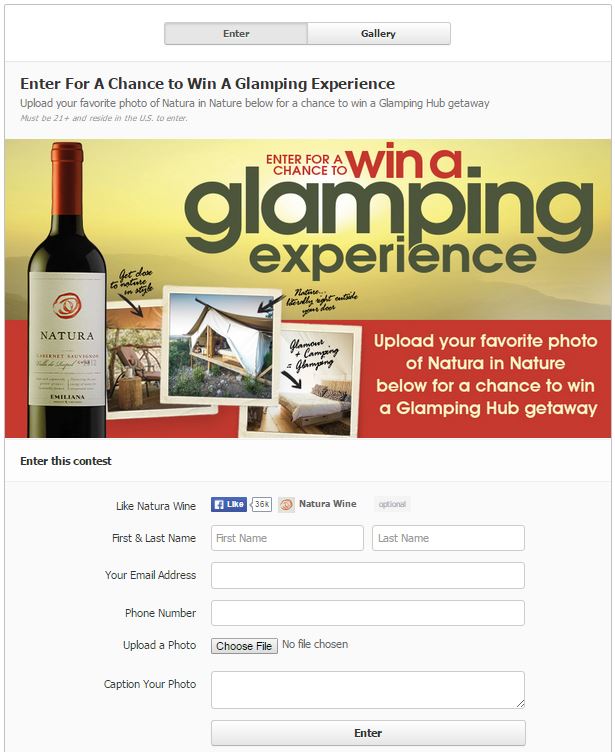 Social Media Offers
Lifetrak wanted a way to get more Facebook fans to opt-in to their email list. Instead of posting a boring post to their Facebook wall asking for people to sign up, we turned it into a game, having users submit their information and "opening the suitcase" to see if they were a winner of codes for free shipping and product discounts.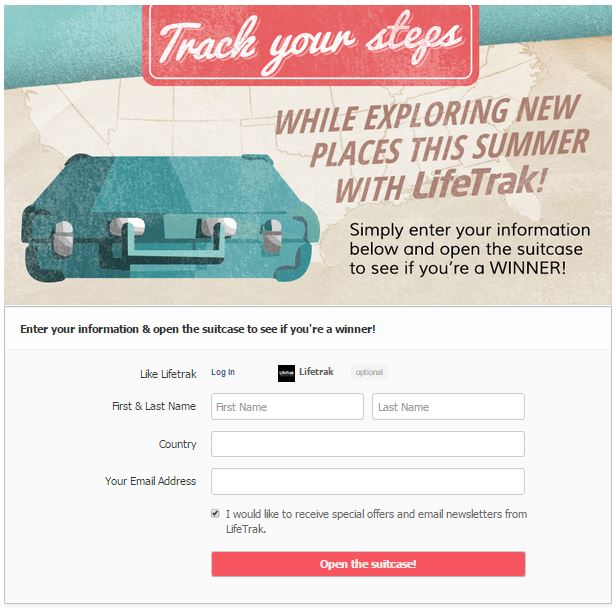 Social Media Polls
Social media polls are a great tool for community building, content generation, getting free customer feedback, and gaining a deeper understanding of your fans. Natura Wines, a Chilean wine, used a social poll to spread the message about a charity donation the company was making, and it involved its fans by having them vote on the initiative they'd most like to see the donation go to.