Pinterest has become the newest social media site to join the social commerce arena by announcing the launch of its Buyable Pins - a simple, secure way for brands to sell their products on Pinterest. The social network is estimating that in the near future, more than 30 million pins will be "buyable," from a handful of major retailers including Macy's, Neiman Marcus and Nordstrom, and thousands of Shopify and Demandware stores.
The first versions of Buyable Pins are currently being rolled out to iPhone and iPad users, with Android and desktop coming in future releases. The platform is not yet open to all brands- it is limited to larger brands like the ones listed above, and only retailers using commerce platforms or Shopify or Demandware. If you're interested in Buyable Pins for your brand, you can sign up for the waitlist here.
How to Spot Buyable Pins
Users will be able to identify Buyable Pins by a blue price within the pin. If a pin has a blue price, it means you can buy it. These pins will be seen all over Pinterest- in the home feed, on boards and in search results.
There will also be a new Shop category (pictured below), where all the latest Buyable Pins can be viewed.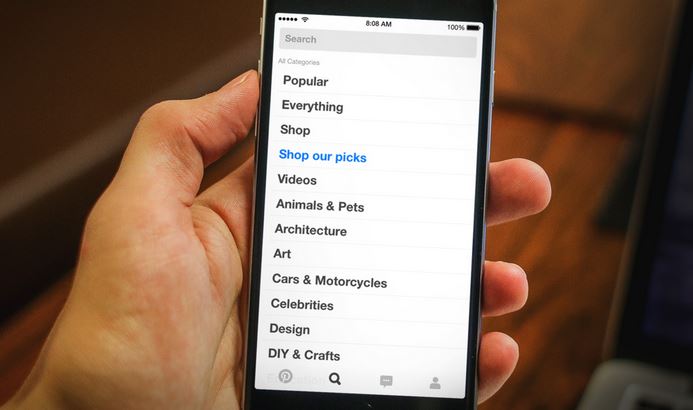 How It Works
Let's say you're shopping for a new pair of sneakers. Search using several keywords that describe what you're looking for, then swipe through all of the Buyable Pins at the top of your results. These pins can also be filtered by price.